"This land is your brand."
With it, the federal government hopes to connect Canadians with nature and bring in over $600,000 per year, The Canadian Press reported.
"(We are) developing a line that is going to help people in Canada connect with the parks," said John Houlding, president of Cotton Candy Inc., a marketing company that designed the clothes.
Merchandise will be sold online and at Hudson's Bay stores in Toronto, Vancouver and Banff National Park.
Check out the "Parks Canada Original" collection: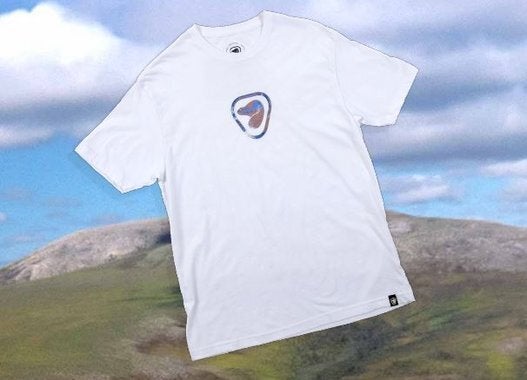 Parks Canada Clothing Line
The clothing line comes after Parks Canada entered into a five-year licensing agreement with Cotton Candy, The Toronto Star reported.
Financially, it couldn't come soon enough: the parks department is set to cut $27.2 million from its 2014-15 budget, and that comes after cuts which totalled $25.7 million in the past two years, the newspaper said.
Roots Canada was announced as a "creative partner" in the government's plan to license the parks brand back in 2012, but later dropped out for reasons that remain a mystery, CBC News reported.
Roots spokesman Robert Sarner said that pricing was the issue.
"Due to the various parties who would be involved in such a venture, we were concerned about being able to create a collection that would have reasonable and competitive retail prices," he said.
Fashion personality Jeanne Beker, meanwhile, said the partnership may have fallen apart over issues to do with competition.
"Maybe they could have seen this as creating a product that would compete with their own products," she told CBC.
Popular in the Community