"Cauliflower is the perfect opportunity for culinary experimentation," Vancouver chef and restauranteur Vikram Vij told Maclean's. And I couldn't agree more!
Cauliflower hasn't always been one of my favourite vegetables. It used to sit in my fridge until it was nearly past the point of no return, and then I would resort to chopping it up and eating it raw with dip. But then one day I tried to mimic one of my favourite restaurant dishes, roasted cauliflower, and I was sold on the versatility of this seemingly boring vegetable.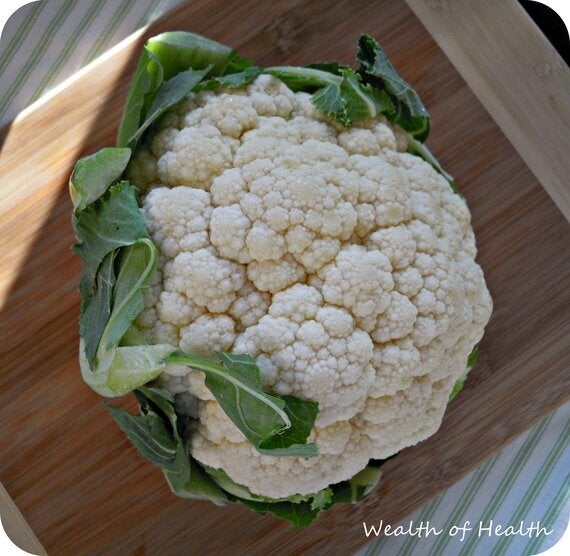 Cauliflower mash (aka "faux potatoes") is delightfully light, smooth, and creamy. It's one of the most versatile side dishes you can create. I love it with braised short ribs or tucked under my favourite chicken stroganoff. You can also try different add-ins to change up the flavour, such as sundried tomatoes, chives, parsley, horseradish, olive oil, or feta cheese.
This cauliflower mash is a great substitution for mashed potatoes, for those individuals who are trying to reduce their starch portions.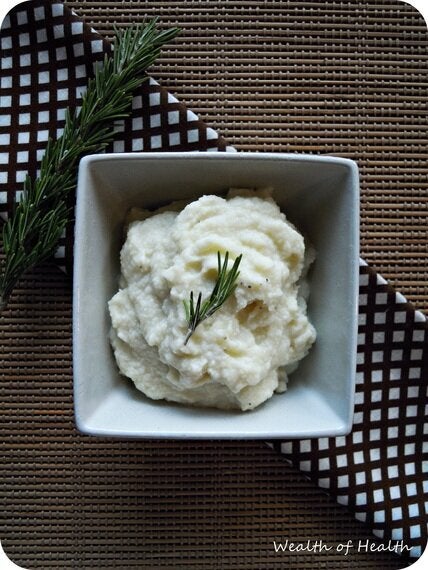 Parmesan Mashed Cauliflower
1 large head cauliflower, chopped into small florets
Vegetable or chicken broth, low-sodium (enough to cover cauliflower by 1 inch)
1/3 cup plain greek yogurt
-In a medium saucepan, bring broth, cauliflower, and garlic cloves to a boil.
-Reduce heat to medium and cover, allowing to cook for 15-20 minutes, until cauliflower is tender and easily mashed with a fork.
-Pour out any excess stock that remains.
-Pour drained cauliflower and garlic into a food processor and add all other ingredients. Blend until smooth.
-Serve with your favourite dish.