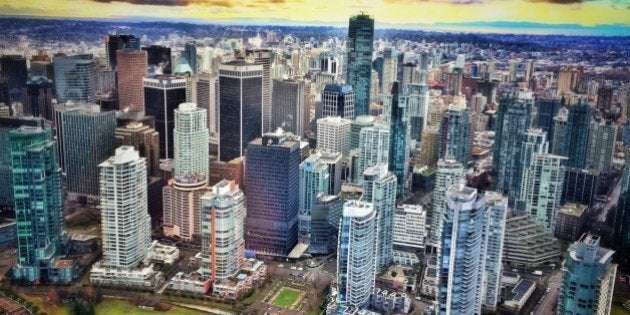 In my recent article titled "Seriously, Why Are You Still Renting in Vancouver?" some valid concerns came up that I would like to address. The main concern raised was whether or not owning real estate is right for you. In all of my meetings and blog posts, I always emphasize creating a budget and sticking to it, even if it means waiting a little longer before you buy, or buying something smaller.
Lenders use before-tax income to qualify someone for a mortgage, but I want to make sure my clients are comfortable with their budget after paying taxes, so I always use after-tax income. Creating a budget (here's the expense checklist I use with clients) shows the client how much they are spending on a weekly or monthly basis. If they are interested in purchasing a higher-priced property, they immediately know where they have to cut back before getting their mortgage.
I discourage my clients from buying at the top of their budget, because unforeseen circumstances like an illness or job loss could make their mortgage unmanageable. I never want to see a client purchase an unsuitable property, so I'll voice concerns when they arise. Just this week, I advised two first-time homebuyers to walk away from a property that had too many problems rather than going to another lender that would gladly lend on their future troublesome home. In my books, that's ethics, not just dollar signs.
Other readers questioned rental prices. If you are looking at living in downtown Vancouver, a quick Craigslist search can show you rental rates. Unless you have been living in an apartment for years and are protected with a small annual rental increase, rent prices of $1,800-plus are very common for one-bedroom apartments. (Even if you've managed to maintain reasonable rent for several years, there's no guarantee that will continue as circumstances or landlords change.)
In the post, the calculations included mortgage insurance premium, principal, and interest. It was explained that condo fees and property taxes (which can vary) were omitted, but since readers had concerns about this, let's use concrete numbers. A quick search on Realtor.ca brings up more than 120 results for Vancouver properties that cost between $300,000 and $400,000 (see below -- some of these buildings are older but have been completely remediated).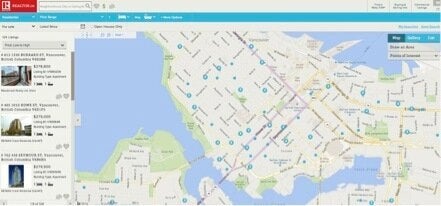 Assuming you paid the asking price, a 10 per cent down payment would be $32,980 and you'd borrow the remaining $296,820 + $7,123.68 in insurance premium to a total of $303 943.68. If you qualified for a fixed rate of 2.99 per cent (which again is conservative as you can get mortgage rates as low as 2.84) with a five-year term and 25-year amortization schedule, your monthly payments would be $1436.84.
Of course, you'd also need to factor in these additional monthly costs:
• Strata fees - $195.43 monthly
• Property taxes* - $933 (Basic grant of $570 = $363/ Year or $30.25/ monthly)
**Estimated and a cost you might also incur as a renter.
$255.68 per month in ancillary costs + $1436.84 in mortgage costs = $1,692.52 per month in housing costs.
I would also recommend buying homeowner's insurance, and for a condo this would run around $200 per year. (If you're renting I'd suggest renter's insurance since the landlord's insurance won't cover you. Since this is an expense you'd incur either way, I didn't include it in the monthly expenses above.)
If you are a first-time buyer, then you'd likely qualify for the first-time home-buyers transfer tax exemption. At the end of the first year, you would have paid $8,323 towards equity, which is one motivation for buying. Now, if you made accelerated bi-weekly payments of just $718 every two weeks, you would pay off $9,817 within your first year.
Also consider that with a fixed interest rate, your mortgage is not going to increase over the entire term. Given the current low interest rate environment, many buyers will choose a five-year fixed term, and at the end of the five years the principal to be re-mortgaged will be less -- so even if interest rates are higher, your payments shouldn't be that much more. Five years from now, though, you'd certainly be paying more in monthly rent!
Numbers aside, there are also compelling emotional reasons to buy a home (but of course you need to run the numbers first). If you own your home you don't have to worry about packing and moving when your landlord decides to sell (tenants have rights in that situation but they can't count on staying put forever), you can renovate the place to your liking (potentially increasing the value), and you can have a pet without facing the very limited number of rental options for animal owners. Many people take pride in home ownership, especially as they start to have families and want to create a place of their own where their children can grow up.
While a few property flippers may cash in on short-term real estate investing, it is a long-term play for most buyers. In fact, my piece mentions that it only makes sense to buy if you're planning to stay in the area long term. I provide information to people who want to get into the market and own their home. Even if prices drop in the short term, you should hold onto the property in the hopes that it will pick up in the future, just as experts advise people to stay invested in the stock market long term despite ups and downs along the way. It's time in the market, not timing the market.
Many first-time buyers look at condos, and buying a condo has its advantages and disadvantages. The main advantage is that it can be more affordable as the cost is shared amongst many. With the condo market we have depreciation reports in place, contingency reserve funds, annual general meetings, and Strata minutes. No one should ever blindly sign on the dotted line. Get a competent realtor, research the building, know the upcoming costs, and make an informed decision.
If you don't have the stomach for buying a home, or it makes more sense to rent for now because you aren't sure where you want to settle down, that is fine. But if you want to own and do something proactive for your future, then talk to a mortgage broker. We are here to help and can show you what home ownership might look like using concrete numbers.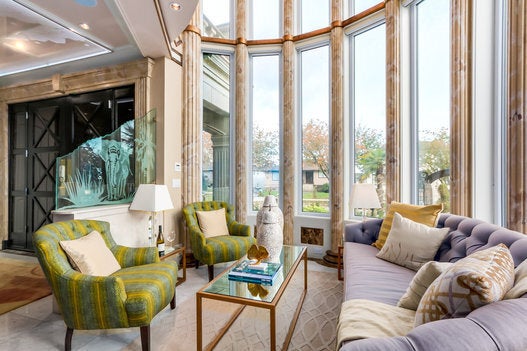 Vancouver Mansion For Sale, November 2014