Patio season has already started, and it's about to get a lot busier.
Instead of fighting for seats at the local pub or bistro, why not transform your own space so you can celebrate the season without having to make reservations.
It doesn't take much to transform an empty balcony or basic backyard. Throw a few colourful cushions on an otherwise neutral patio set and you suddenly have a conversation piece. Outdoor plates and rugs are also small touches that go a long way.
But if you're really looking to redesign your space, nothing sets the mood quite like a big fire pit or a stunning new table.
In the slideshow below, we've rounded up 18 of our favourite patio finds, whether you're looking for something big or need something small, you're sure to find something fun for the outdoors on this list.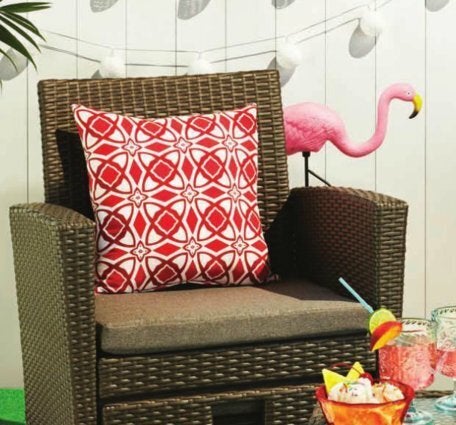 Spring/ Summer Decor