Having won the Golden Globe, Critics Choice award, SAG award and BAFTA trophy, Patricia Arquette was a sure thing to take home the Academy Award for Best Supporting Actress for her multi-layered performance in "Boyhood." But, it was her acceptance speech that brought the house down on Oscar night.
After thanking her "Boyhood" family and relatives, Arquette took a minute to make a plea for income parity in Hollywood and beyond.
"To every woman who gave birth to every taxpayer and citizen of this nation, we have fought for everybody else's equal rights," said Arquette. "It's our time to have wage equality once and for all, and equal rights for women in the United States of America."
Immediately, Meryl Streep and Jennifer Lopez (among other members of the audience) erupted with thunderous applause from their seats, raising their arms and chanting, "Yes! Yes!"
But, these two women definitely weren't alone in sharing their praise for Arquette. Elisha Cuthbert, Lena Dunham and Julia Louis-Dreyfus were among the other actors to endorse the "Flirting with Disaster" star's address, from outside the Dolby Theatre.
Arquette's comments follow former Sony Pictures studio chief Amy Pascal's remarks about the gender pay gap in the entertainment industry.
Pascal's leaked emails revealed income disparity amongst the "American Hustle" cast, with Jennifer Lawrence and Amy Adams earning less than their male co-stars. When asked about this controversy at the Women in the World conference earlier this month, Pascal defended her actions, saying if, "People want to work for less money, I'll pay them less money."
Striking a chord with viewers due to the timeliness of her speech, Arquette's name continued to trend in Canada hours after her win.
Watch Arquette's speech at the video above.
UPDATE: In an interview with Us magazine after the show, Arquette continued on her theme, saying, "The truth is: even though we sort of feel like we have equal rights in America, right under the surface, there are huge issues that are applied that really do affect women. And it's time for all the women in America and all the men that love women, and all the gay people, and all the people of color that we've all fought for to fight for us now."
She also showed that no one is immune from Meryl's charms, noting of Streep's response to the speech, "She's the queen of all actresses -- patron saint of actresses. So, it's amazing, but it is time for us. It is time for women. Equal means equal."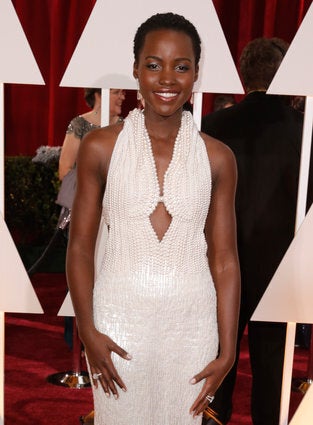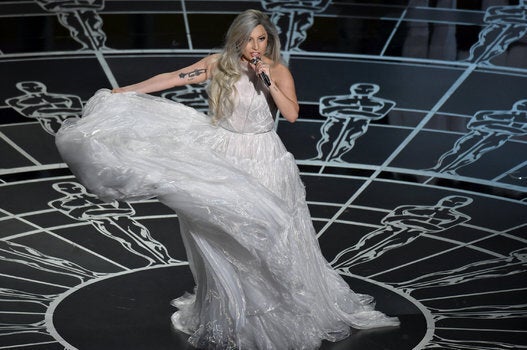 Oscars 2015: 87th Academy Awards