Patricia Celan wants you to know that you don't need long hair to be a beauty queen.
It's a message that the 20-year-old White Rock woman took to the 2013 Miss B.C. pageant held over Canada Day long weekend: she won Miss Charity B.C. and celebrated by lopping off the brown locks she's had all her life in an effort to raise money for cancer research. The move raised $1,425 in just 10 minutes.
"I hoped that it would inspire people, and I want to show people that if I'm a beauty pageant queen, in a way, that doesn't mean I have to have long hair," she told The Huffington Post B.C.
"You can be beautiful, even with short hair."
Check out photos from the Miss B.C. pageant: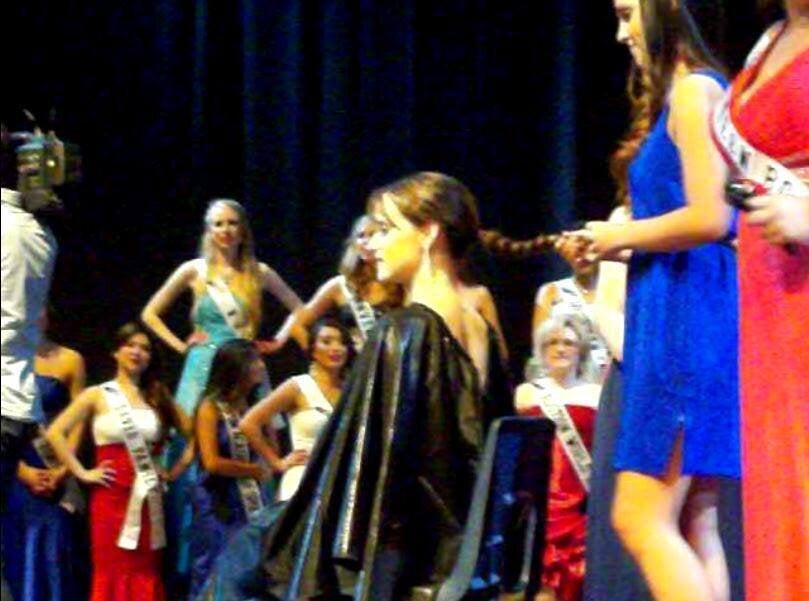 Miss BC Pageant 2013
Celan planned the move for months. She asked the Miss B.C. organizers last March whether she could shave her head on stage if she was the contestant who raised most money for Cops for Cancer, an organization that funds cancer research.
Organizers agreed, and Celan was thrilled, though not without some apprehension about such a drastic makeover.
"It's really exciting, but a little nerve-wracking to think, oh my gosh, I've had long hair my entire life, and now I'm going to cut it off, but it's for a great cause," she said.
Celan put a mountain of effort into fundraising ahead of the competition. She turned to her Facebook friends, her contacts from her volunteer work, and then took to Craigslist and eBay to sell garage sale finds including discarded Louis Vuitton accessories.
Her efforts generated around $7,000 in donations and $2,000 online, and with the money raised on the night, she estimates her total raised at $10,400, including the $1,425 raised when she had her head shaved. The entire pageant raised just over $20,000.
Now the competition is over, Celan is spending the summer volunteering as a counsellor at Camp Goodtimes, a free summer camp where kids with cancer can have fun, and hopefully put their health worries to the back of their minds.
Heading into her final year of studying psychology, molecular biology and biochemistry at Simon Fraser University, Celan is applying for medical school and hoping to get into UBC, with a view eventually to working in pediatric oncology or cancer research.
Popular in the Community