The independent senator, who just last month was suspended from the upper chamber and stripped of his salary, has been hired as a freelance, Parliament Hill reporter for Halifax's Frank Magazine.
"Who knows, he may give us a couple columns every week of interesting and insightful stuff. Or it could not work out, I have no idea," Douglas said.
The Herald reports Brazeau also contacted the Ottawa version of Frank looking for a job.
"Listen, here's the deal: Frank Magazine exists, to paraphrase a famous quote, to comfort the afflicted, and be a pain the arse to the comfortable," he wrote. "And who could possibly be a bigger pain in the arse to, I dunno, just throwin' out some names here, Senators LeBreton, Tkachuk and Stewart-Olsen than their former colleague, Patrick Brazeau? Can't you just picture it?"
Brazeau is scheduled to drop off his application for membership with the parliamentary press gallery later Monday.
The outcast senator made a splash Friday after a series of tweets made it clear he was itching to return to the world of work. In addition to floating his CV, Brazeau inquired if CBC, CTV, Global, and other news organizations may be interested in taking a chance on him.
Brazeau also posted that he is writing a book, which he says will be ready in time for the 2015 election.
On Sunday, Brazeau tweeted a photo of himself sporting a shorter haircut.
"New job, new look!" he wrote.
Brazeau and fellow senators Mike Duffy and Pamela Wallin were suspended without pay for two years for alleged "gross negligence" in claiming inappropriate expenses.
Brazeau owed the Senate $48,745 for filing inappropriate housing and travel claims but will not have to reimburse the Senate during his suspension.
With files from The Canadian Press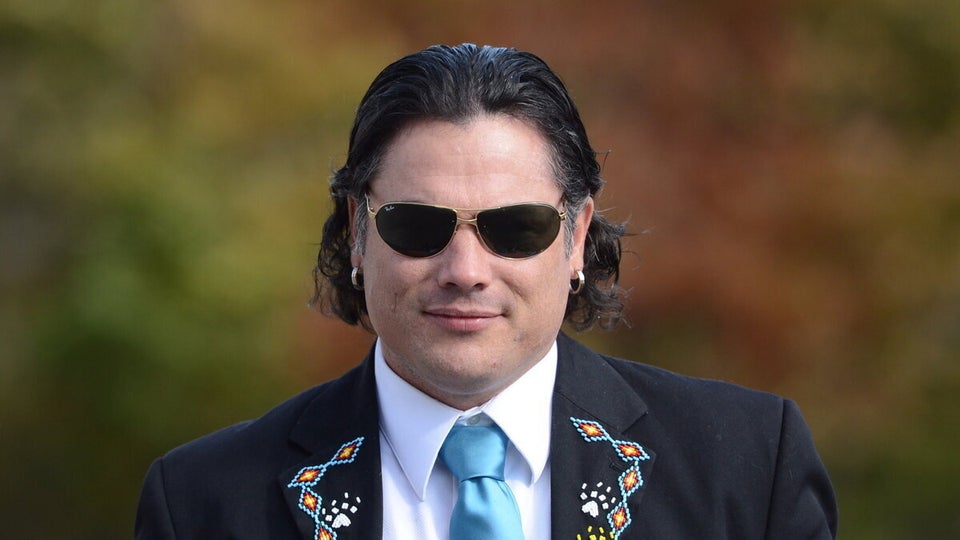 Outcast Senators Strike Back