The embattled senator, currently facing a move by the Tory government to suspend him from the upper chamber, took to Twitter on Sunday and again Monday morning to share a YouTube video of the prime minister.
The clip is taken from an interview with CBC's Peter Mansbridge about eight years ago, when Harper was leader of the official opposition. In it, the Tory leader suggests then-Prime Minister Paul Martin is being evasive about the sponsorship scandal that would ultimately sink his government and help bring the Tories to power.
"My difficulty with the prime minister at this point, Peter, is that I don't think that he's been forthcoming and honest on fairly simple questions when there appear to be contradictions," Harper says. "My instinct is when somebody doesn't answer questions, even simple and fairly innocuous questions in a straightforward manner, there may be something else."
The NDP leader, in particular, has consistently asked sharp, short, and specific questions of Harper regarding the Duffy-Wright affair.
And it appears there are at least two examples of Harper changing his tune regarding his former chief of staff Nigel Wright, Senator Mike Duffy and the infamous cheque.
The first came last week when Harper said in question period that Wright "informed very few people" about the controversial deal. The prime minister had previously claimed that nobody else knew about the scheme.
The second came on Monday when Harper told a Halifax radio show he "dismissed" his chief of staff over the controversy — a comment at odds with the prime minister's statement in May that Wright resigned.
"It is with great regret that I have accepted the resignation of Nigel Wright as my Chief of Staff," Harper said months ago. "I accept that Nigel believed he was acting in the public interest, but I understand the decision he has taken to resign. I want to thank Nigel for his tremendous contribution to our Government over the past two and a half years."
Harper has long maintained that he knew nothing about Wright's decision to cut a $90,000 cheque to Duffy.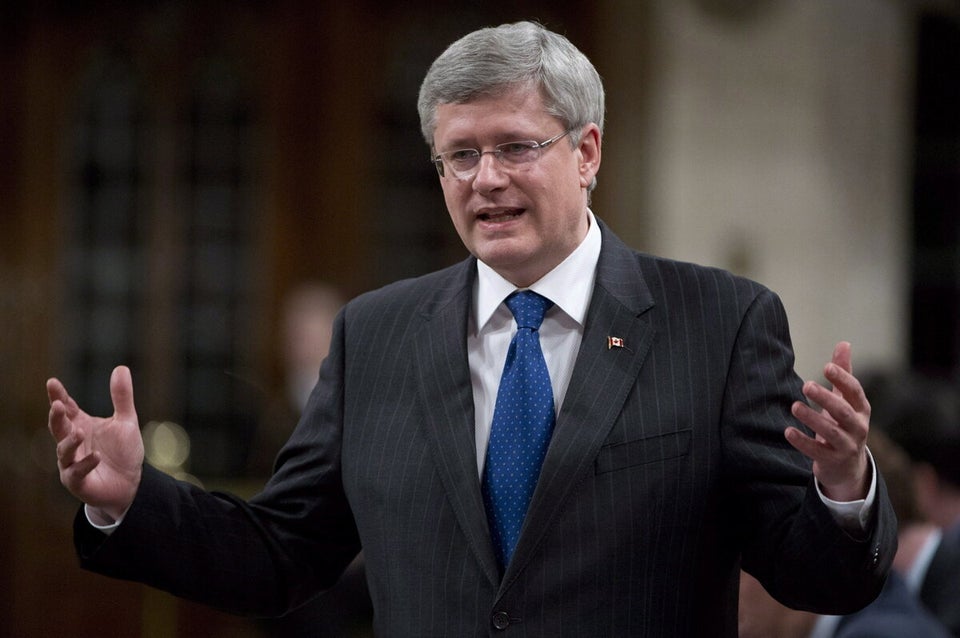 Key Senate Scandal Quotes