Brazeau was booted out of the red chamber last fall and is facing separate RCMP charges related to both inappropriate housing expense claims and a domestic incident last February. And now, he is gainfully employed by the BareFax Gentlemen's Club.
"The Brazman has at last found happiness in a gig that fits his toolbox: He's the new greeter at the BareFax strip club in Ottawa's ByWard Market," the Frank story reads.
"It is what it is," he said. "I've got four mouths to feed."
Carmelina Bentivoglio, the daughter of the club's owner, told The Canadian Press Brazeau interviewed for a job as a day manager two weeks ago. He'll be responsible for "scheduling, hiring, firing, inventory — just like any other job,'' she said.
He'll oversee between 25 and 30 employees in his new job, which he started Monday.
"He was looking for a job, was speaking with my family member. He knew that I was looking for somebody," Bentivoglio said over the din of a pulsing pop-music beat.
"So it just kind of landed on us, really. That was it."
And Bergeron-Oliver posted a photo to Twitter of what the club looks like from the inside.
The new gig comes after Brazeau, 39, was fired as a freelancer from the East Coast version of Frank Magazine after just one column.
Frank editor Andrew Douglas even wrote an apology to readers for exposing them to "the narcissistic ramblings of Senator Patrick Brazeau."
Brazeau, along with senators Mike Duffy and Pamela Wallin, was suspended without pay in November.
Brazeau owes the Senate nearly $50,000 for filing improper housing claims.
According to CTV News, the senator is also in serious jeopardy of losing his Gatineau, Quebec home after Scotiabank accused him and his former wife of failing to make mortgage and loan payments.
Brazeau was appointed to the upper chamber by Prime Minister Stephen Harper in 2008.
With files from The Canadian Press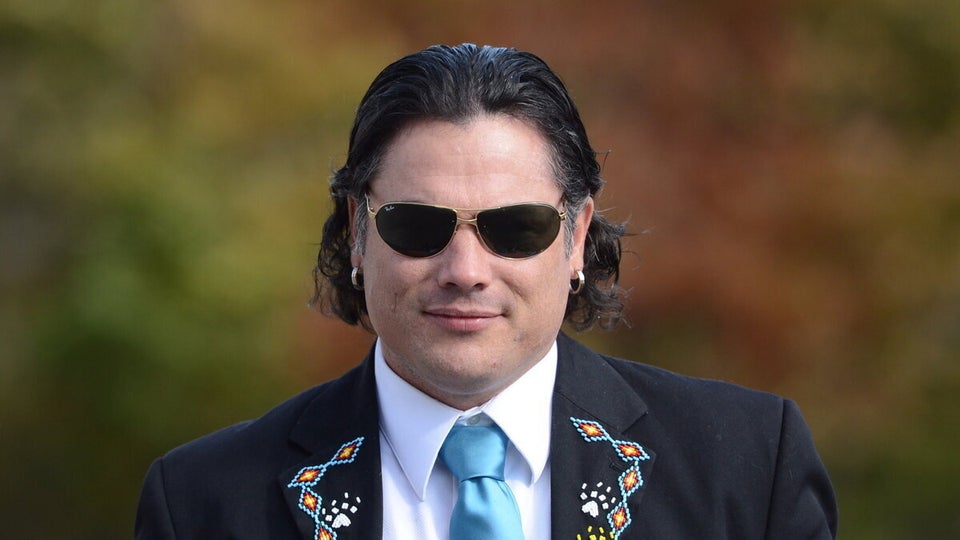 Outcast Senators Strike Back