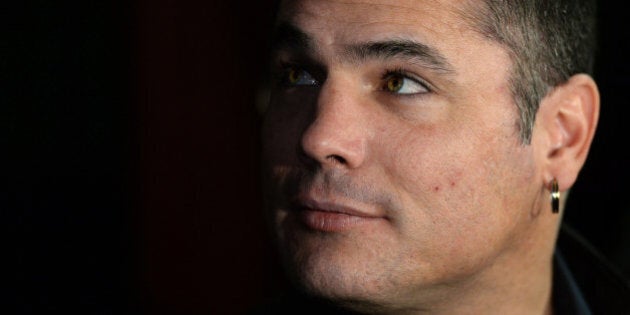 Patrick Brazeau, the suspended independent senator at the centre of a fraud case over expense claims, seems to have disappeared from Twitter again.
Radio-Canada reporter Marie-Lou St.-Onge first noticed his absence from the social network last week:
Postmedia News then reported that Brazeau's Twitter account, "@TheBrazman," was no longer active on Monday, a week after his fraud case came before an Ottawa court for the first time.
Indeed, searches for the senator's account turned up an error page saying, "Sorry, that page doesn't exist."
Other Twitter users eventually noticed his absence:
In the past, the outspoken senator frequently generated plenty of controversy on his account.
In 2012, he appeared to call Canadian Press reporter Jennifer Ditchburn a "bitch," tweeting, "while u smile Jen, others suffer. Change the D to a B in your last name and we're even! Don't mean it but it needs saying."
Later that year, he entered into an exchange with APTN reporter Jorge Barrera, questioning his work on a story about a sexual harassment complaint against him while he was in charge of the Congress of Aboriginal Peoples.
Brazeau's account was shut down after the exchange with Barrera, but he later returned, citing the lines from the poem "Wounded but Not Slain," which is often attributed to English poet John Dryden:
"I'm wounded not, but I'm not slain. I'm bruised and faint they say. Just let me lie and bleed awhile; I'll not be long this way."
He later became a freelancer for Ottawa's Frank magazine, but was fired. It was later revealed that he was working as a manager at the Barefax Gentlemen's Club, an Ottawa strip club.
RCMP have charged Brazeau with one count of fraud and one count of breach of trust over the Senate expense scandal.
He also faces assault and sexual assault charges in a separate case in a Quebec court.