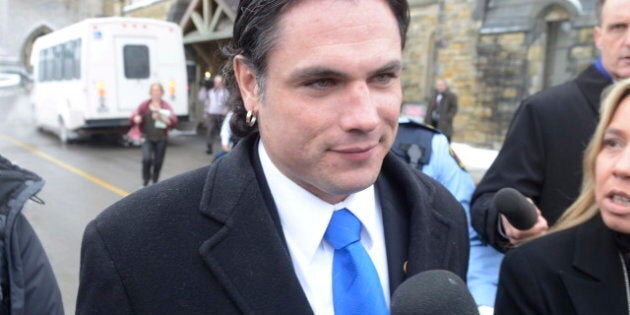 The account was revived Thursday evening with this:
It's the first stanza of the poem "Wounded But Not Slain," often attributed to English poet John Dryden:
I'm wounded not, but I'm not slain,
I'm bruised and faint they say,
Just let me lie and bleed awhile;
I'll not be long this way.
Some Twitter users were skeptical that this was really the return of Brazeau, or just a hacker with a penchant for poetry. Either way, many users expressed revulsion about the nature of the quote given the charges against the senator.
See some of the reaction below: