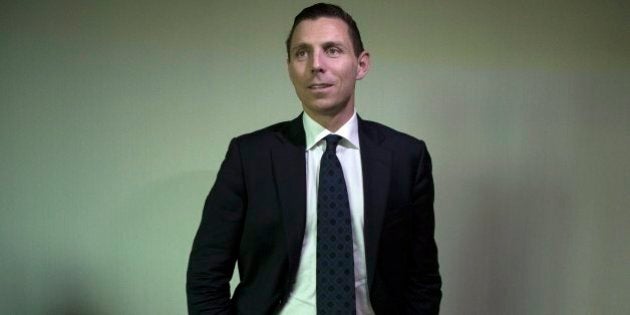 Patrick Brown remains the front-runner in an Ontario Progressive Conservative leadership race that has grown increasing ugly in recent weeks, a new poll suggests.
Whitby MPP Christine Elliott, deputy PC leader and the only other candidate left in the race, trails at 41 per cent. Twelve per cent told the firm they are still undecided.
Mainstreet used publicly available data on party donors from the last 10 years to survey 348 PC members.
Brown's lead over Elliott widens, however, among the decided PC party members surveyed: 54 per cent to 46 per cent.
"Patrick Brown appears to have a significant lead among decided party members," said Mainstreet Technologies president Quito Maggi in a media release.
"Turnout will be very important to both candidates, especially so for Elliott who has the reported lower number of new memberships."
Another, larger poll also suggests Ontario Tories would be in dead heat with Kathleen Wynne's Liberals — 28 per cent to 27 per cent — if either Brown or Elliott were at the helm.
That survey was conducted among 2,376 respondents on April 9 via interactive voice response. It has a margin of error of 2.01 percentage points, 19 times out of 20.
Last Thursday, Monte McNaughton, MPP for Lambton—Kent—Middlesex, dropped out of the leadership race and endorsed Brown as an "agent of change."
"He's 36. I'm 38, and I think the choice is clear for people: it is the same old party establishment versus change," McNaughton said. "I don't want to see the people that have been running campaigns for the last 20 years run the campaign in 2018.
"We will have another devastating result."
Elliott, 59, shot back in an interview with CP24, saying Brown and McNaughton are "Tea Party conservatives" that cannot lead the party to victory.
She also targeted Brown in a strongly worded statement, calling him an "untested candidate" and career politician with little to offer.
"Worse yet, over the course of his time spent in office he has done little of significance and has no substantive record," she said.
Brown, Elliott camps trade accusations
In a sign of how acrimonious things have become, Brown's campaign accused Elliott's team last week of directing harassing phone calls to some of his supporters with "with non-English names." The campaign filed a complaint with the party and said in a media release it was mulling over lodging one with the Canadian Radio-television Telecommunications Commission.
"This is a shameful practice that we believe is undertaken out of desperation by another campaign," said Mark Towhey, executive director of the Brown campaign.
According to Towhey, supporters have been asked who they back in the race. When the answer is Brown, the caller "reportedly becomes abusive and demands personal financial information from the supporter, alleging something is wrong with the membership or they may have broken the law."
Tory MPP Todd Smith, who supports Elliott, told The Toronto Star that "the claims made by Patrick Brown's campaign are false."
In March, Elliott's campaign publicly accused Brown of not being transparent about how much money his campaign raised for the party.
She also questioned Brown's commitment to Ontario Tories because he has been nominated again to run for the federal Conservatives in the next election. Brown has vowed to resign his seat if he wins the leadership.
On Monday, Brown's team basically accused Elliott's campaign of lying after it released results of a "direct member outreach" showing she has the support of nearly 58 per cent of members.
In a media release — titled "Pants On Fire" — Towhey said Elliott's campaign "seems to prefer fiction over facts."
Brown tops Elliott on membership sales
Brown, an MP since 2006, has sold more than 41,000 PC memberships since joining the race. Elliott's team says it sold 34,000, but claims that her support is better spread throughout the province.
Ballots will be weighted so that each of the 107 ridings get exactly 100 points for the next leader. As such, steady support across Ontario is a crucial component to victory. The system prevents candidates who are popular in vote-rich ridings from flooding the entire race.
All party members will be permitted to vote for leader between May 3 and 7, with the results announced at a convention in Toronto on May 9.
Elliott, the widow of former finance minister Jim Flaherty, was considered a front-runner when she entered the race last June. She has won endorsements from 17 MPPs and a number of top federal Tories, including Immigration Minister Chris Alexander and Transport Minister Lisa Raitt.
She was also endorsed by Nepean-Carleton MPP Lisa MacLeod and North Bay MPP Vic Fedeli after they quit the leadership race in February.
With files from The Canadian Press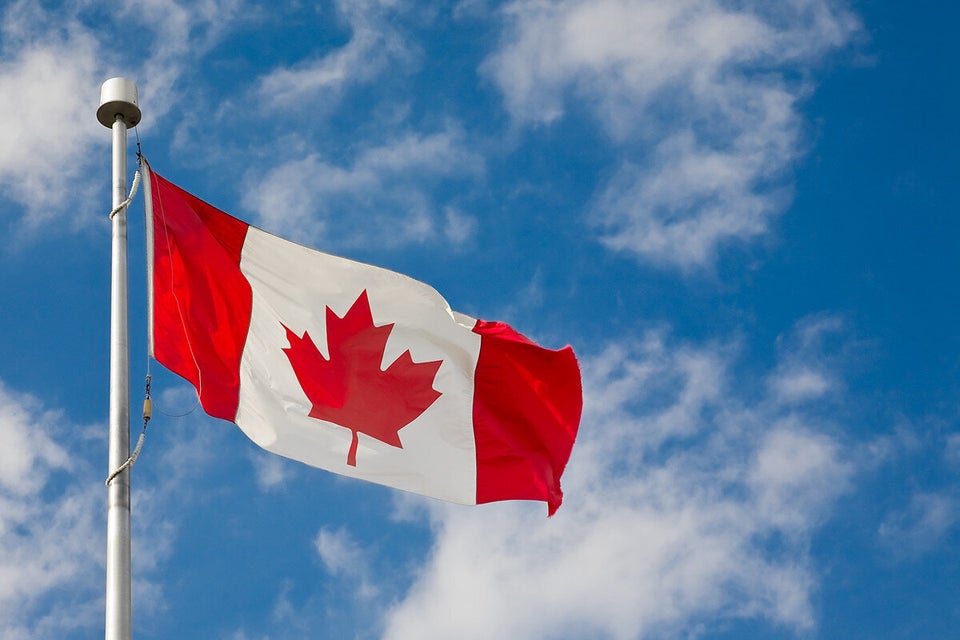 Least, Most Popular Premiers (March 2015)