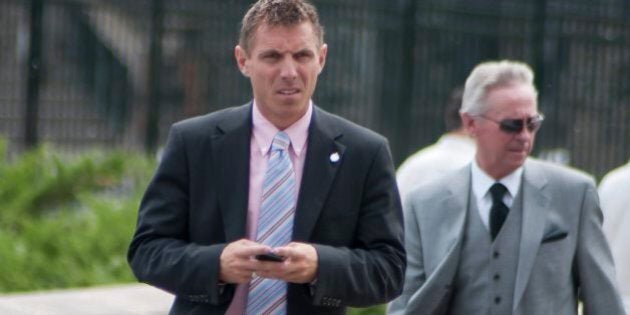 OTTAWA — Conservative backbencher Patrick Brown is testing the waters for a potential run for the leadership of the Ontario Progressive Conservative party.
Several sources said Brown, 36, has assembled a team and one source said fundraising has begun. Other MPs reportedly mulling a run include Transport Minister Lisa Raitt and St. Catharines MP Rick Dykstra.
Brown was approached by people who ran former MPP and leadership contender Frank Klees' campaign. Klees lost to current leader Tim Hudak in 2009. After an embarrassing nine-seat loss in last week's election, Hudak announced he was stepping down. No date has been set for the leadership election - though the rules are expected to come out in early July.
Brown has deep roots in the PC party. He was president of the PC Youth Federation for four years and served as party vice-president. Brown has sought-after organizational abilities, sources said. Brown is seen as someone who can grow the party in ethnic communities and keep the party's rural base but grow in urban areas including the Greater Toronto Area.
A former lawyer, Brown is a three-time MP who was first elected to the Commons in 2006. Before running for federal office, he served as a city councillor in Barrie. He was first elected to council at the age of 22.
Described by friends as "very outgoing" and a "team player," Brown is the popular host of "Hockey Night in Barrie." An avid hockey player, Brown's charity tournament for the Royal Victoria Hospital has raised hundreds of thousands of dollars and featured Hockey Night in Canada's Don Cherry and Prime Minister Stephen Harper.
If Brown decides to officially throw himself in the race, he is expected to draw strong support from Indo-Canadians and social-conservatives. He is the chair of the Canada-India Parliamentary Association and well-connected in the community. Although he is not a vocal member of the Tories' social-conservative caucus, he voted in favour of Conservative MP Stephen Woodworth's motion to study when life begins. The motion was widely seen as an effort to reopen the abortion debate.
Brown is expected to make a decision next month.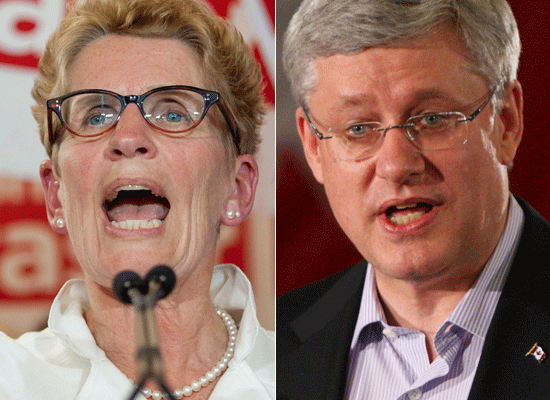 Ontario Liberals Vs. Harper Conservatives