The model piled her blond hair into a chic topknot and sported a Love & Grace black pajama top and striped bottoms by luxury sleep and loungewear brand, Maison Du Soir.
Even though he's just over a week old, tiny Tatum already looks bigger than when we were first introduced to him last week. Like mother, like son, Tatum also sports a head full of blond hair!
Already, the Maxim cover girl is aching to go back to her pre-baby body. Last week, Paulina posted a meme on Instagram that read, "I just can't wait...to be lean" and captioned the pic "Too soon?"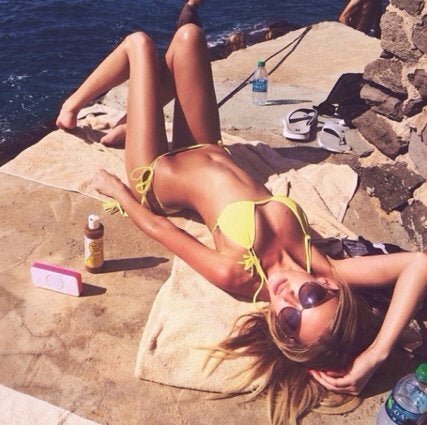 Paulina Gretzky's Best Moments Of 2014