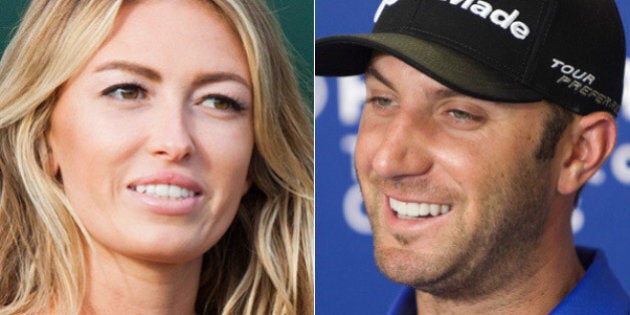 Sports Illustrated (SI) published an interview with the golfer on Monday — just a day before he welcomed his baby boy into the world — in which he said he had "really grown up" in the five or so months he spent away from the game.
Johnson, 30, took a leave from the tour this summer as Golf.com readied to publish a story about his positive test for cocaine, the third time he had failed a drug test in his career (two tests were for cocaine, the other was for marijuana).
The golfer has been dogged by allegations of excessive drinking and drug use throughout his career. Fox Sports analyst Robert Lusetich tweeted following Johnson's departure in August that his drug use had been a "long-standing problem."
Johnson addressed the cocaine allegations with SI, saying, "It's just something I'm not going to get into. I have issues. But that's not the issue."
Hockey great and future father-in-law Wayne Gretzky remained close with Johnson throughout his absence and talked openly about how much he supports the athlete, despite his "bumps in the road."
"... He's a wonderful person with a good heart and we care about him," Gretzky told Sportsnet 590 radio in September. "He's our future son-in-law and we love him dearly."
Gretzky laughed off a story that he sat Johnson down and said he had to clean up his act or the wedding would be off.
Paulina started a second Instagram account ahead of the baby's birth, in which she highlights her "fashion, fitness and travel trends."
Just last Sunday she posted a picture of a Rolex that Johnson had given her.
No wedding date has yet been announced.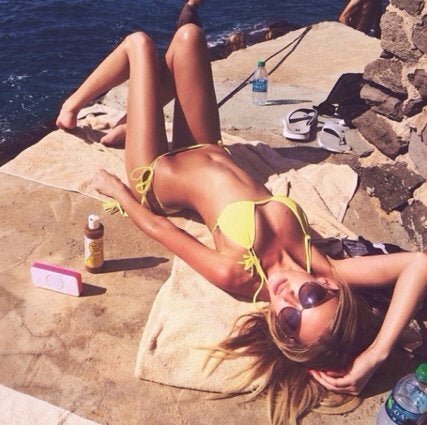 Paulina Gretzky's Best Moments Of 2014