Welcome to the world baby Gretzky-Johnson!
On Jan. 21, the 26-year-old mom shared an adorable photo of herself lying in a hospital bed with the newborn in her arms, while fiancé Dustin snuggles in close. (Dustin shared the same snap too.)
Paulina captioned the sweet pic, "Happiest day of our entire lives was welcoming our sweet baby boy into the world 1.19.15 @djohnsonpga."
"Paulina and I are happy to announce the arrival of our baby boy, who was born in Los Angeles on Monday morning," Dustin said in a statement. "Both Paulina and the baby are healthy, resting comfortably and in great spirits! We sincerely appreciate the outpouring of love and support we have received and plan to release further details in the coming days! Sincerely, Dustin."
Mom Janet Jones shared her excitement over her and Wayne's first grandchild by posting a photo of herself and her future son-in-law wearing hospital scrubs and a GoPro camera.
The baby's name has not been released as of press time.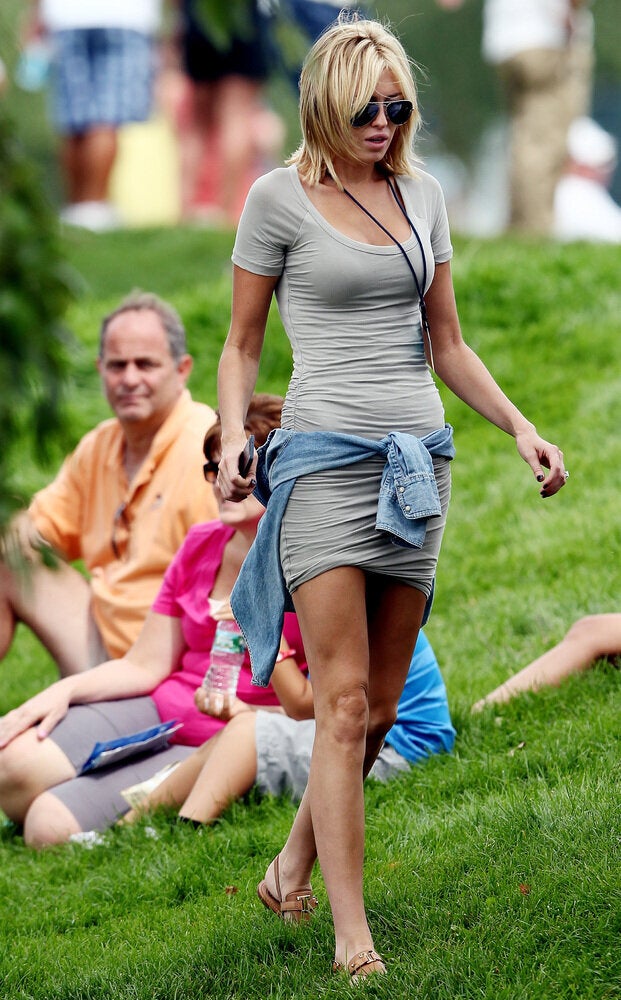 Paulina Gretzky