How does Paulina Gretzky celebrate the Fourth of July? In a bikini, of course!
It started off with some celebrations of fiancé Dustin Johnson's World Golf Championship win on Sunday. Paulina commemorated her man's win with a sexy selfie using a golden Snapchat filter with a crown, and adorned her Snap with a champagne bottle and praising hands emojis.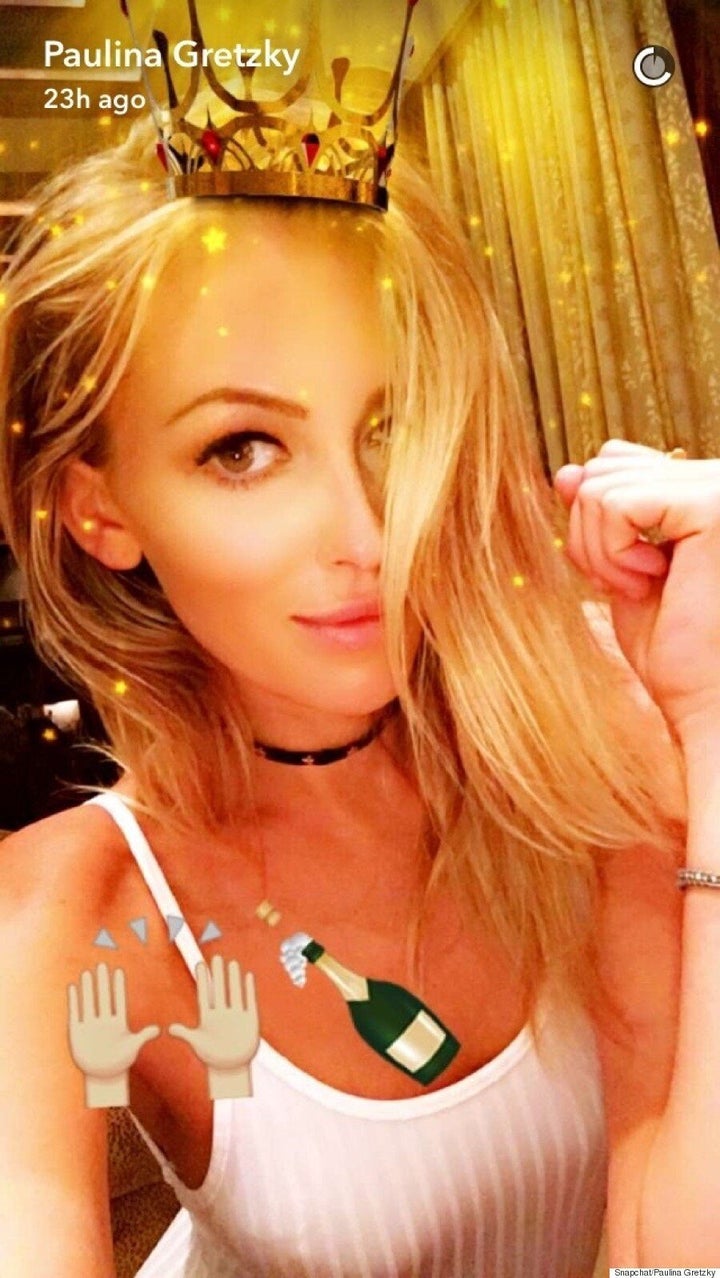 Then came a selfie with Dustin, with a trophy emoji.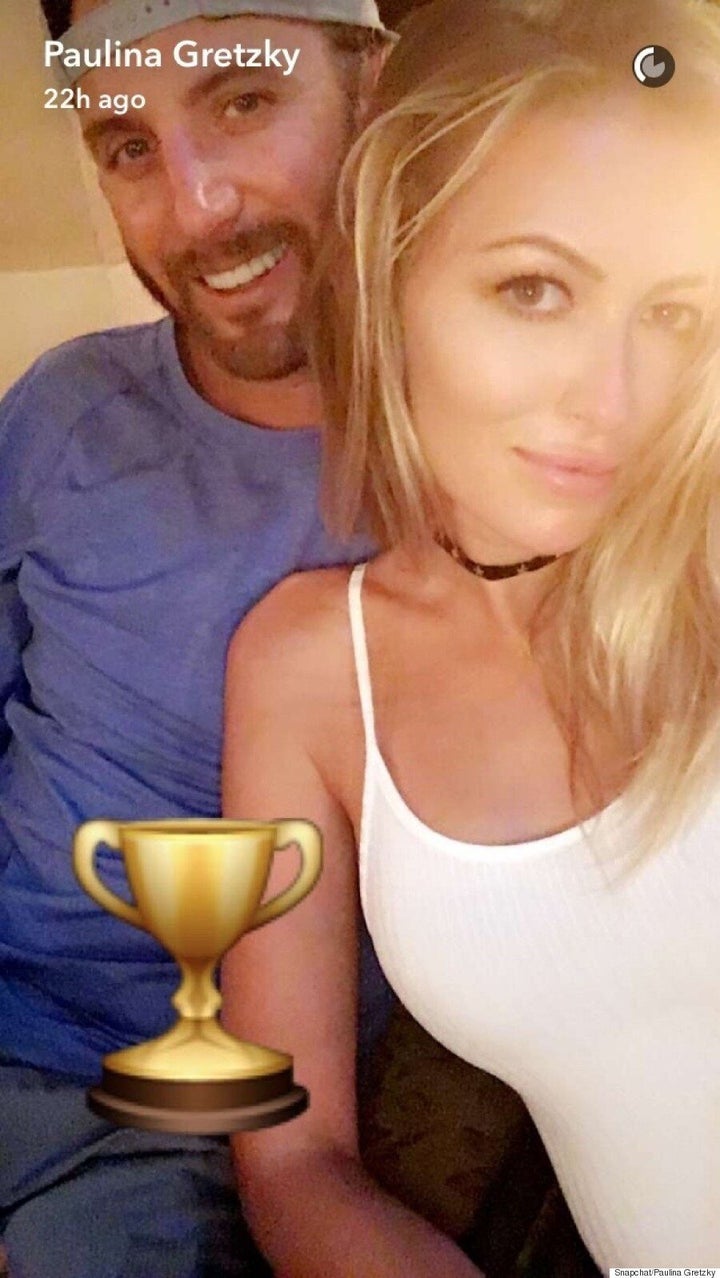 After that, the parents of Tatum took their bash to the waters, with Johnson impressively doing a backflip off a boat into the water.
And then came Paulina's bikini shot: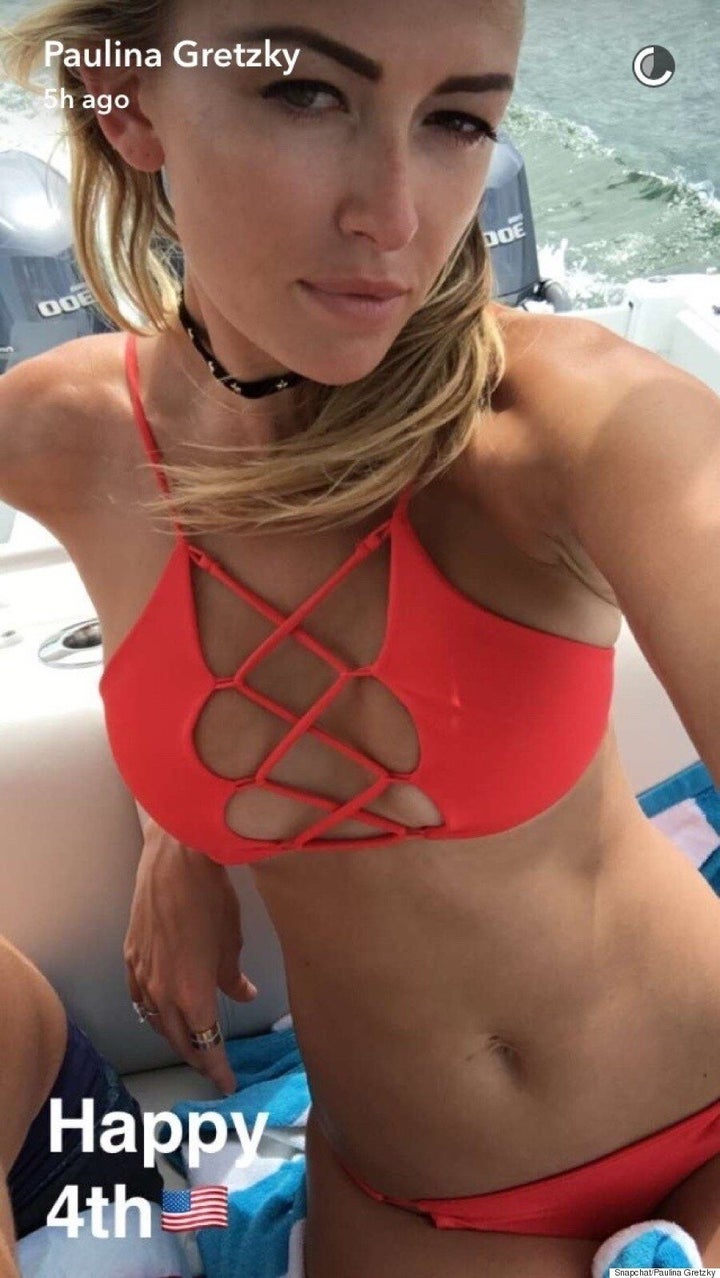 For her Independence Day fête, Gretzky opted for a red bikini with a lace-up top and string bottoms. She accessorized her look with a choker, which has proven to be one of her fave accessories as of late. She simply captioned the photo, "Happy 4th."
At the end of the evening, Paulina and Dustin enjoyed some fireworks while sharing a romantic kiss.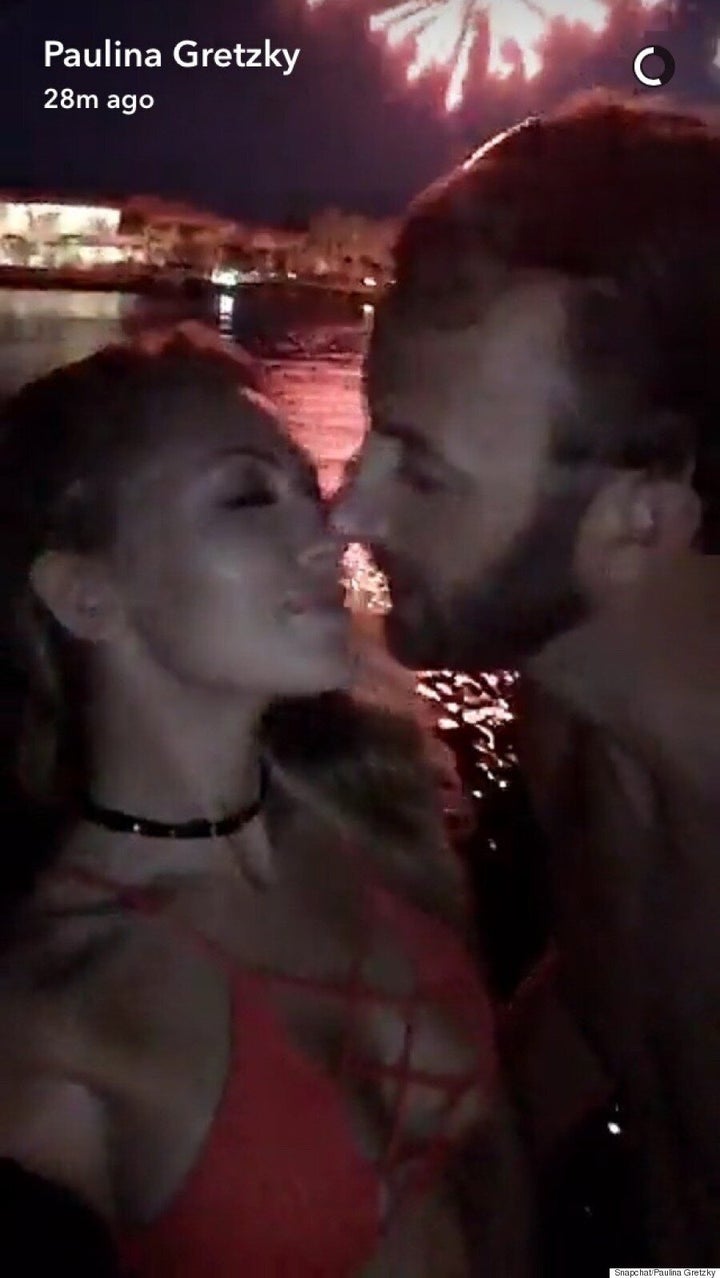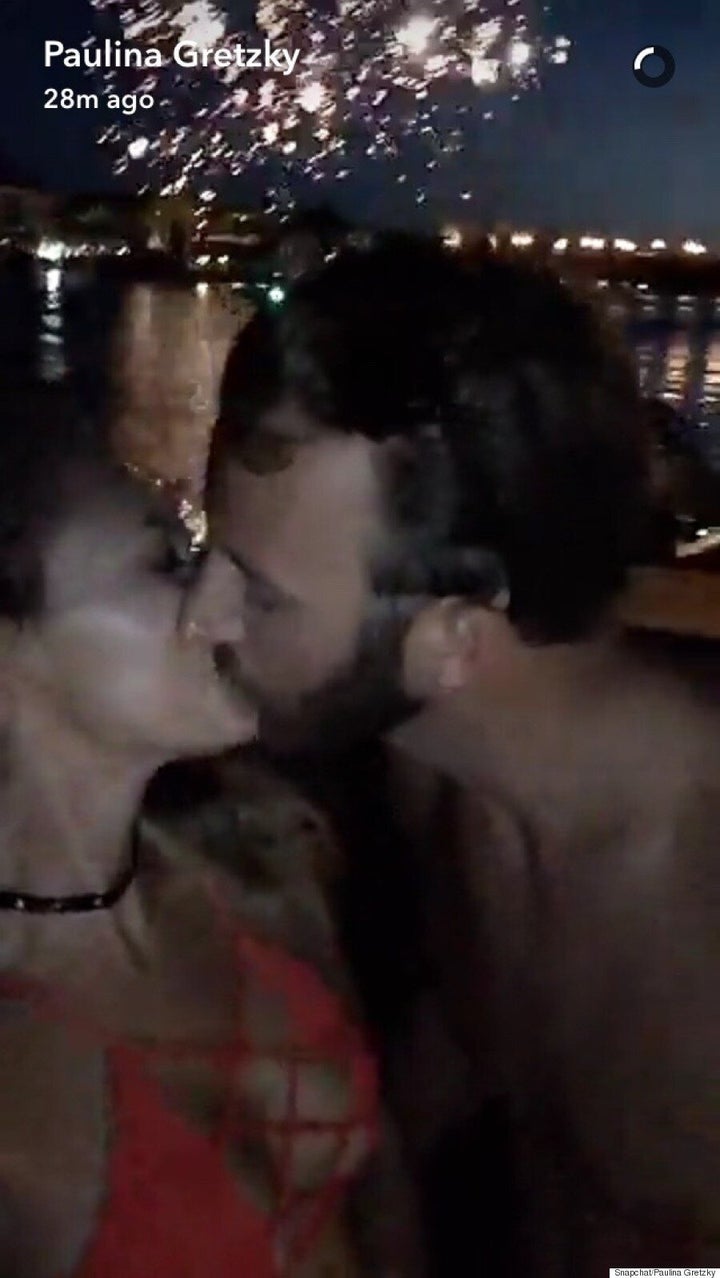 Paulina and Dustin have been engaged since August 2013, and according to the New York Post, Johnson says their fall 2015 wedding plans got cancelled because it "didn't fit in the schedule." He did reveal, however, that a wedding could happen later this year and that the cost "doesn't matter to me. That bill is going to Wayne."
We wait with baited breath for Paulina's wedding gown (and honeymoon bikinis).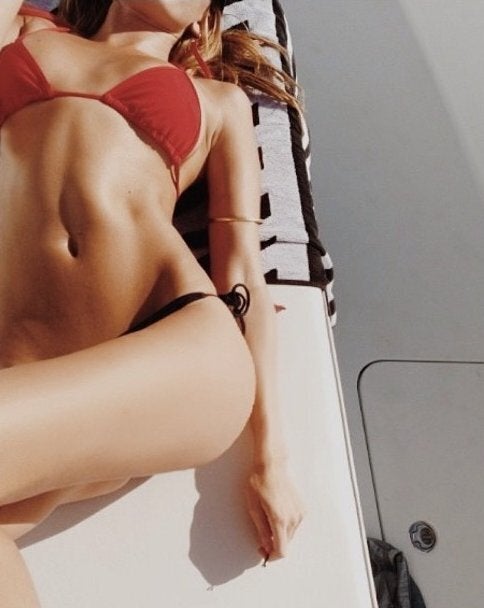 25 Gifts Paulina Gretzky Has Given Us