Wayne Gretzky's 27-year-old daughter has once again blessed us all with a swimsuit shot that sees her having fun in the summer sun with her girlfriends.
In an image posted to Instagram Saturday, Tatum's mom has a little shake with friends Sara Cuse and Barbie Blank Souray. Sporting boxer braids and a burgundy bikini, which elegantly crosses in the back, Gretzky's cheeky bottom is in full view.
Naturally, Paulina captioned the photo with emojis. She used the praising hands, the peach and the blowing kiss face to describe what exactly was going on.
And it looks like Paulina's fiancé, Dustin Johnson, hasn't regretted his decision to withdraw from the Olympics. The American golfer is clearly enjoying a little rest and relaxation with Gretzky by his side (even thought the social media trolls did come out to play, asking why he didn't partake in the Rio games).
But Paulina stood up for her man, taking down the trolls with just one comment.
Like she wrote, Paulina's "got 99 problems" but Dustin Johnson isn't one. And we don't think bikinis are a problem either.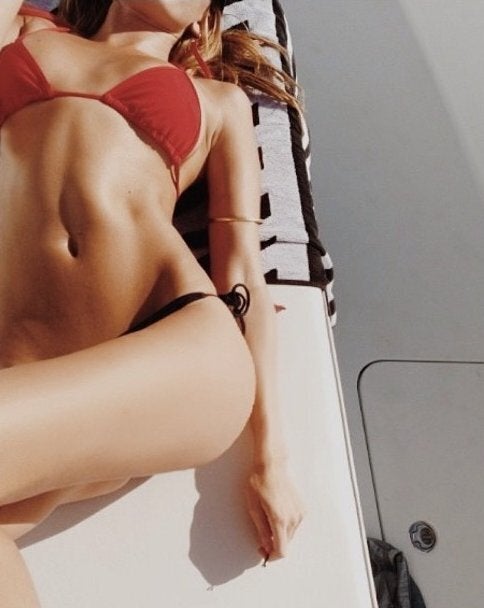 25 Gifts Paulina Gretzky Has Given Us