For most of us, when we think of September, we think pumpkin spice lattes, blanket scarves and a slight breeze that whispers, "Hi, it's me, fall. I'm back and dropping the temperatures, so you better start wearing pants again."
Case in point? Her latest Instagram photo.
Flaunting it all in a tie-dye bikini top, the 27-year-old daughter of Wayne Gretzky keeps things playful with a dainty choker, two braided ponytails and exceptional long lashes (whom she credits makeup artist Mavin Alexander for). It's almost as if she was able to capture summer in one beauty look, and we love that.
By Paulina's side in an equally summer-filled look consisting of shades and a backwards snapback? Fiancé Dustin Johnson.
And you guys, according to Instagram, Paulina and Dustin had an amazing summer filled with boat rides, pool toys and dance-offs. Don't believe us? Check it out for yourself:
Like we said, summer never dies in Paulina's world.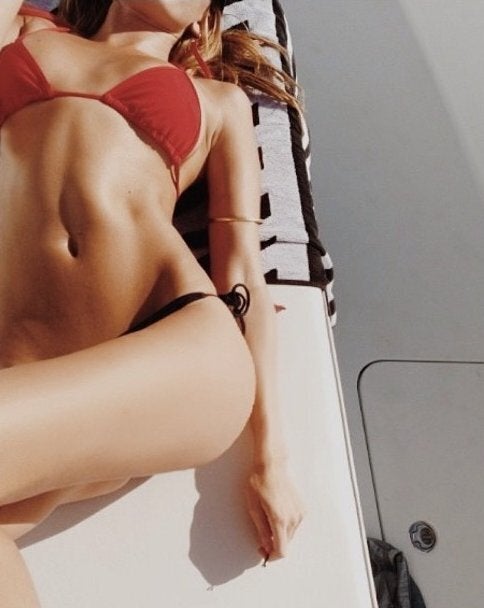 25 Gifts Paulina Gretzky Has Given Us