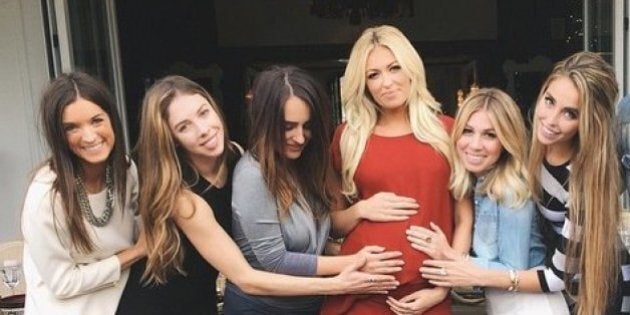 Baby Gretzky-Johnson has a lot to live up to!
On Tuesday, Janet posted an Instagram video of Paulina and fiancé Dustin Johnson unwrapping baby gifts. The couple got an adorable white onesie that read "My daddy golfs better than your daddy." So cute!
Paulina looked gorgeous at her baby shower, wearing barely any makeup. The blond bombshell changed out of her red mini-dress into a comfy back zip-up and matching headband. The 25-year-old (who turns 26 this month), has been rocking a cool and laid back maternity style from a sexy crochet bikini top to cute yoga-wear.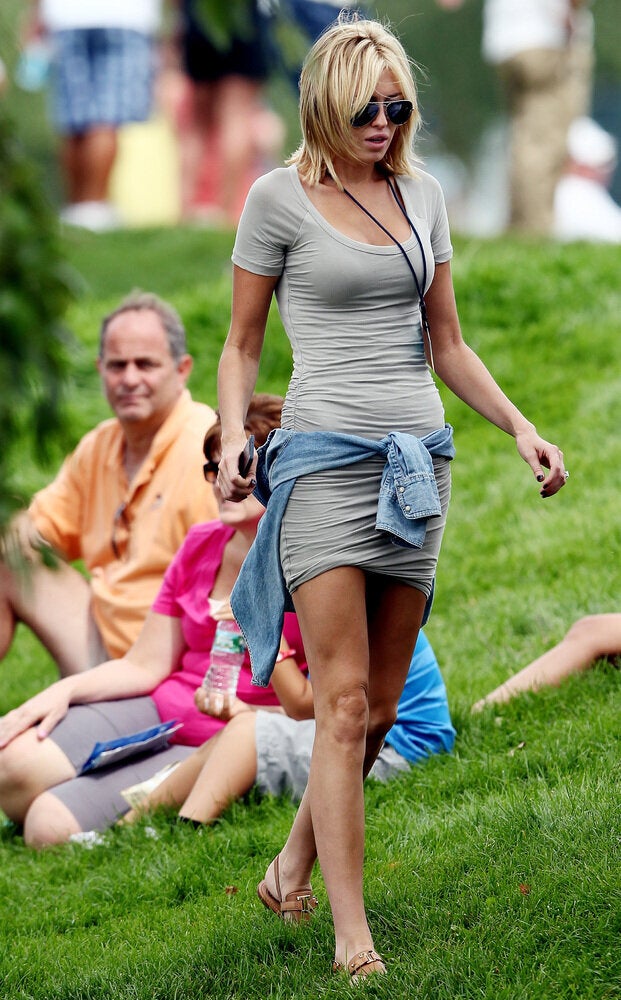 Paulina Gretzky