According to the New York Times (yes, the Grey Lady is reporting on the bikini babe now), a few L.P.G.A. pros aren't pleased with the magazine's cover girl.
Story continues below slideshow: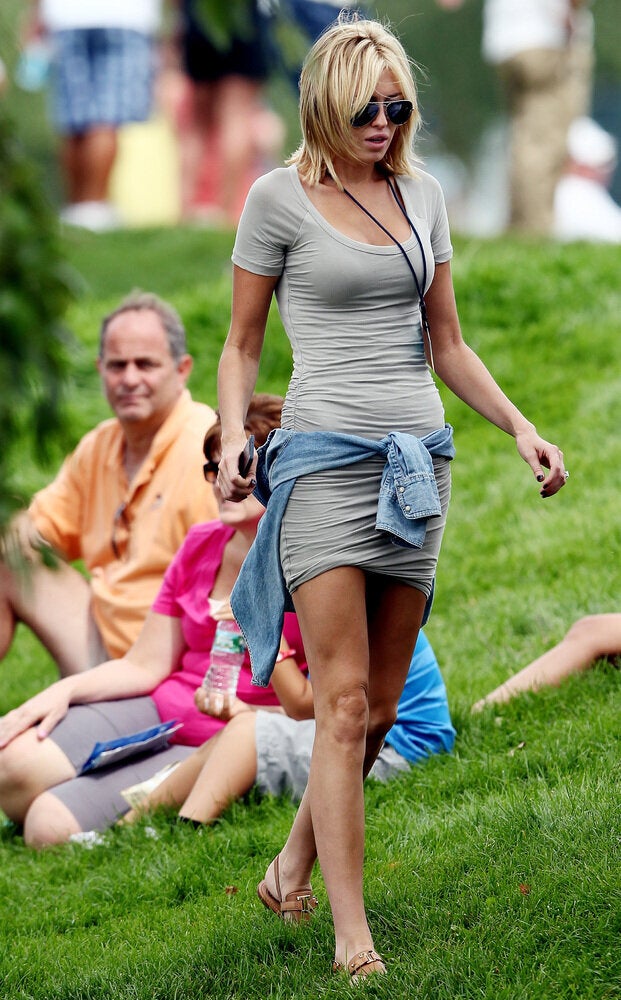 When asked for her reaction to the sexy cover, American golfer Stacy Lewis (ranked No. 1 in the world for a period in 2013) said she was irked that Paulina, who isn't a pro golfer, was on the cover.
"It's frustrating for female golfers," Lewis said. "It's kind of the state of where we've always been. We don't get respect for being the golfers that we are. Obviously, Golf Digest is trying to sell magazines. But at the same time you'd like to see a little respect for the women's game."
Nine-time winner on the L.P.G.A. Tour circuit Inbee Park has never appeared on the cover of Golf Digest, and when asked what she thought about the controversial decision to put Wayne Gretzky's daughter on the cover, she shrugged and said, "That's just been the way it is for over 20, 30 years."
According to the Times, only 11 women since 1969 have appeared alone on the cover of Golf Digest. One of those women, Juli Inkster, also vented her frustration with the magazine.
"It's frustrating because it's Golf Digest," she said, "it's not Sports Illustrated's swimsuit issue. I think they should maybe recognize some of the great women golfers that we have. It's like, what do you have to do to get a little respect? I'm guaranteeing you right now, it was not a woman editor who chose that cover."
"Sports figures, celebrities and models have appeared on Golf Digest covers since the magazine's beginning. Paulina ranks at the high end of the golf celebrity scene today, and she has a compelling story to tell. She also might get some new people interested in the game."
What do you think of the cover? Should Paulina Gretzky be on the cover of Golf Digest?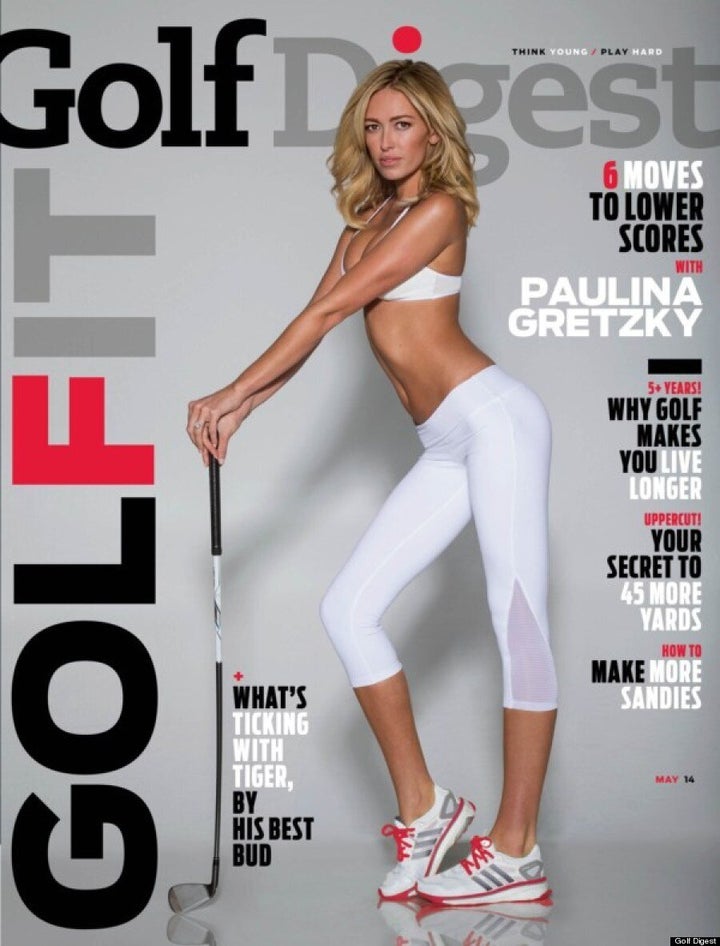 Paulina's got a great swing: