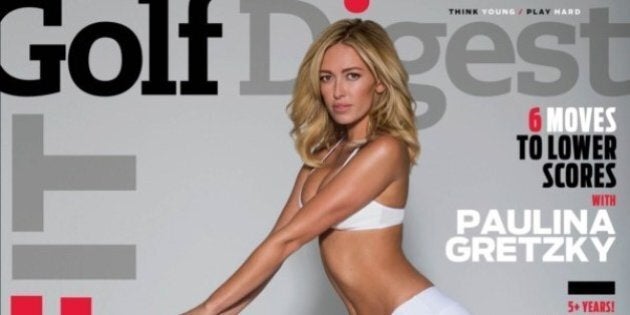 On the cover, Wayne Gretzky's pride and joy wears a skimpy ensemble, natch: tight white workout pants, a matching sports bra and cute runners. The NHL heiress poses with a golf club in hand and flaunts her fit bod as she smizes for the camera.
According to Golfchannel.com, the bikini lover will "demonstrate six eye-grabbing exercises that will raise your game" and the accompanying article will reveal "everything you wanted to know about her, including her golf swing."
"Sports figures, celebrities and models have appeared on Golf Digest covers since the magazine's beginning," Golf Digest Editor-in-Chief Jerry Tarde said. "Paulina ranks at the high end of the golf celebrity scene today, and she has a compelling story to tell. She also might get some new people interested in the game."
Update: Here is the cover!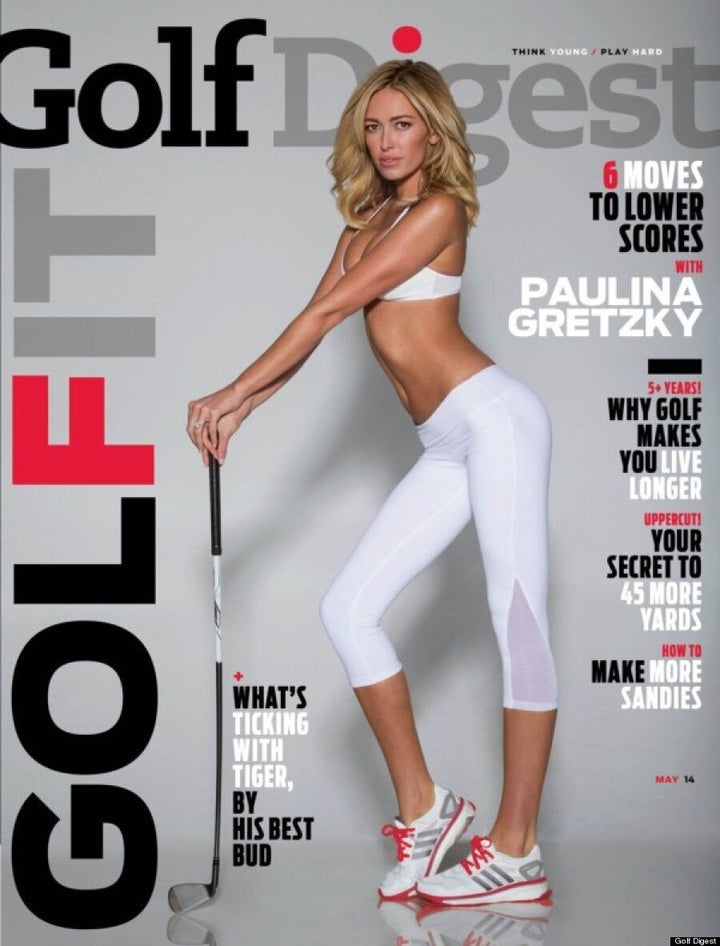 Paulina's got a great swing: