Paulina Gretzky isn't ready to trade her summer wear for winter coats quite yet.
When temperatures start dropping to single digits, she takes a cue from the birds and flies south.
Because nothing comes between Gretzky and her swimsuits.
And she makes sure to track it all on Instagram.
The 27-year-old daughter of Wayne Gretzky has been posting some sizzling swimsuit shots of her and her friends in Mexico.
After fiancé Dustin Johnson's Ryder Cup win, she and her pro-golfer beau jetted to Cabo San Lucas with their crew to celebrate.
Decked out in pieces by L.A. brand Private Party, the ladies struck Baywatch-worthy poses on Saturday.
Each of the high-cut one numbers had a cheeky tagline adorning the front, and a cheeky back to match.
Go forth Paulina, live your best life.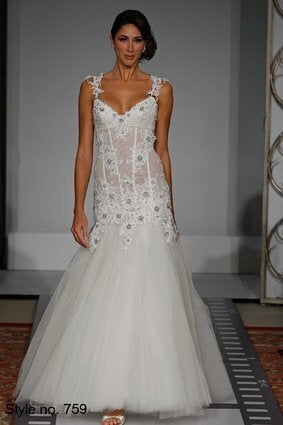 Wedding Dresses Paulina Gretzky Should Wear