The 27-year-old daughter of Wayne Gretzky joined her American pro golfer fiancé, Dustin Johnson, at Hazeltine National Golf Club in Minnesota and looked oh-so-chic on the green. Cheering on Johnson in style, Paulina sported a variety of American-inspired outfits, consisting of striped polos and puffer jackets.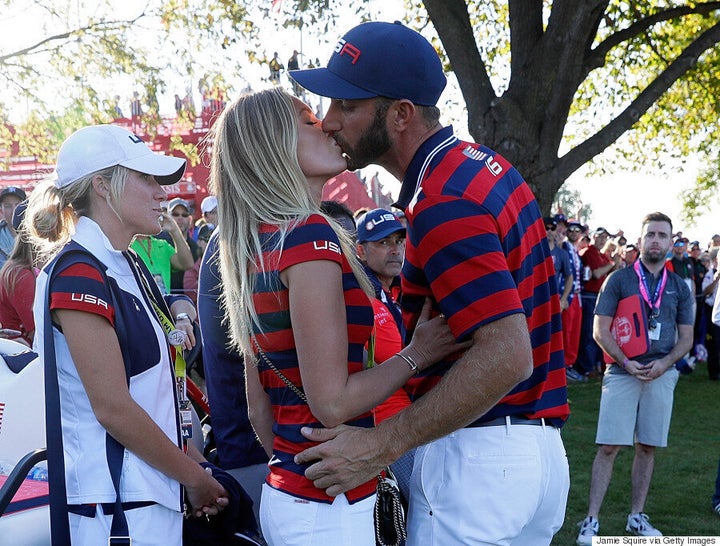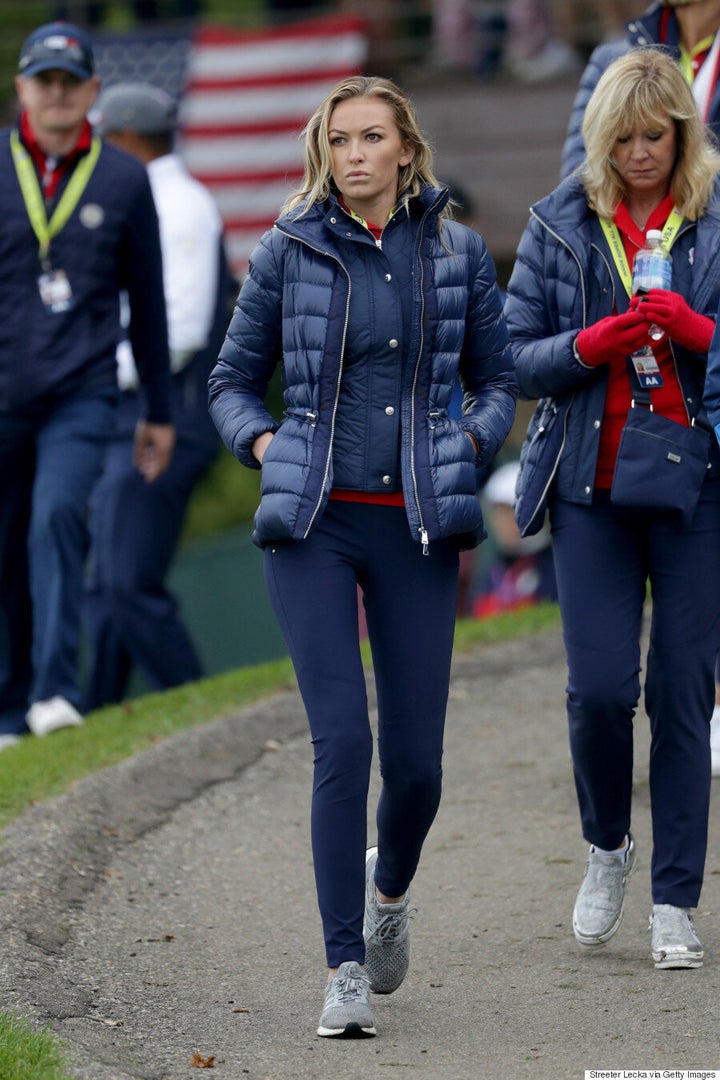 And who did the blond bombshell celebrate with? The Team U.S.A. Ryder Cup vice captain, Tiger Woods.
In the rather blurry photo posted to Paulina's bikini-filled Instagram account, the pair are seen smiling as Gretzky rocks a ribbed little black dress with mid-length sleeve and a high-neckline (and lets not forget she's totally on trend with that choker!). Tiger dons Nike apparel while enjoying a beverage on the rocks.
And that wasn't all! Paulina snapped some other photos at the party with other golf greats, which she shared on Snapchat: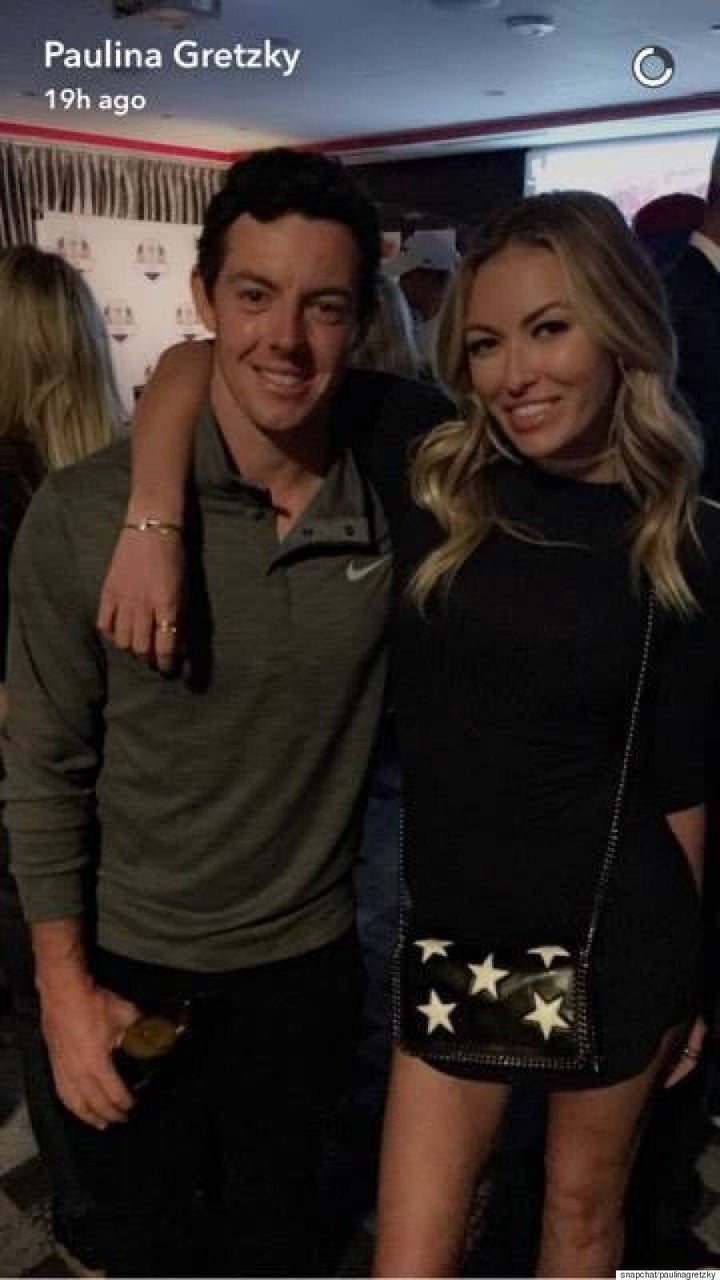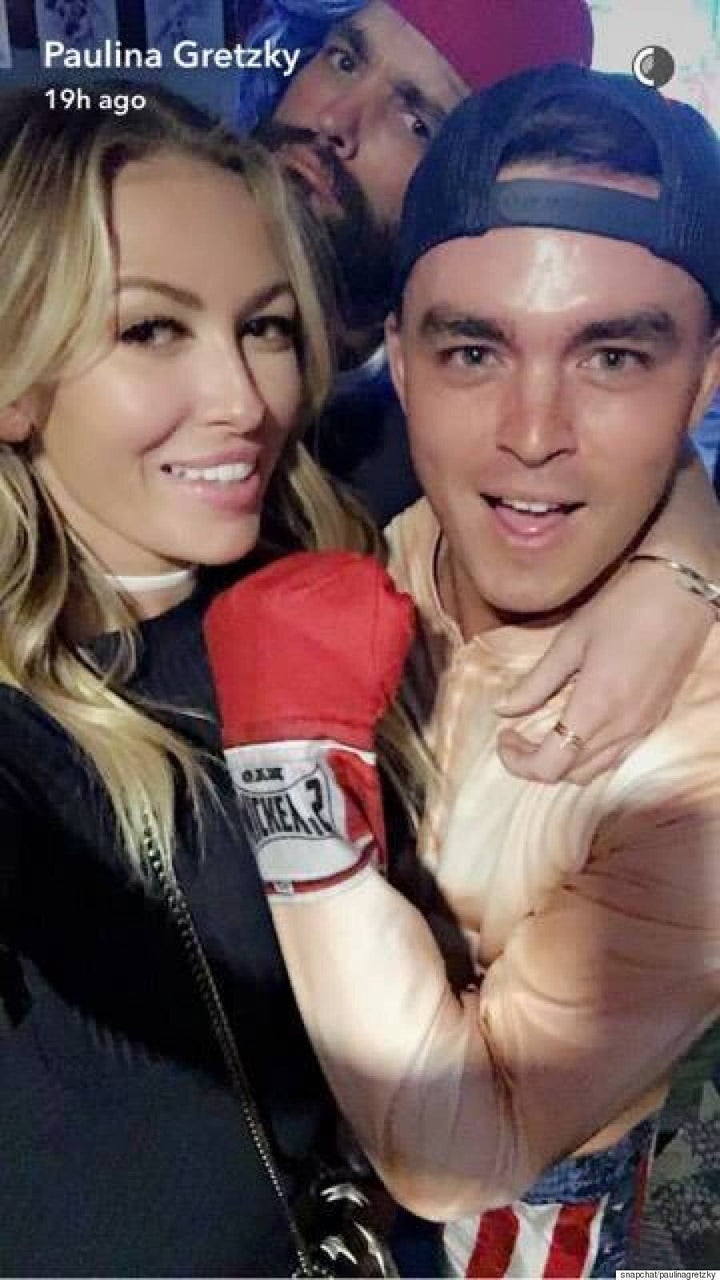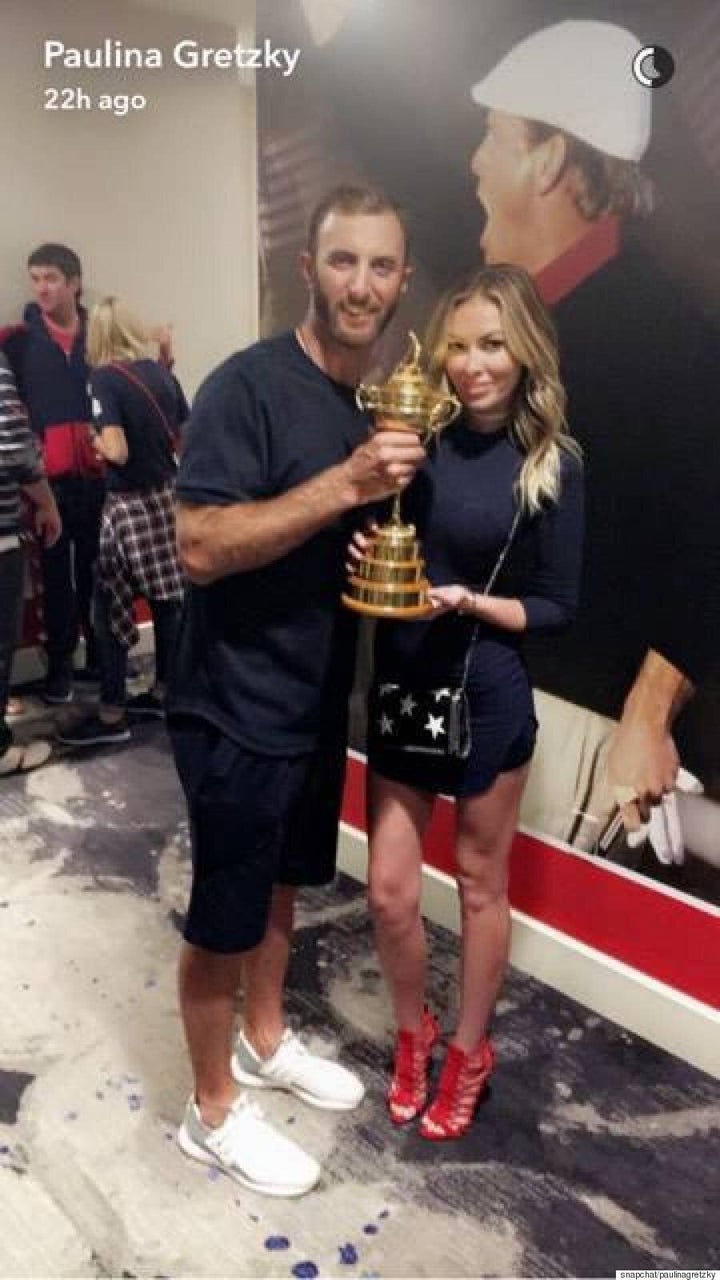 Maybe Paulina is just Team U.S.A.'s lucky charm?