It's a (American) Thanksgiving miracle, y'all! Paulina Gretzky has blessed us with yet another homemade music video!
And let's just say the dinner seemed like one big "Party in the U.S.A."
Set to Miley Cyrus' classic pop hit, the video posted to the blond beauty's Instagram page sees Paulina dancing with friends and sporting a low-cut, tight grey mini dress, which she accessorized with gold jewelry.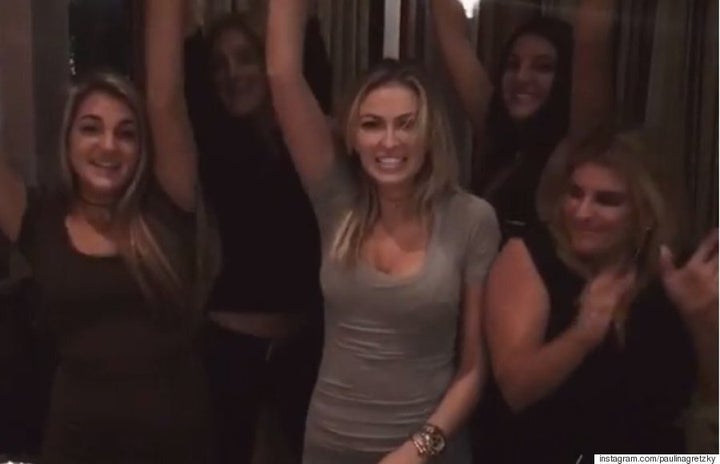 Meanwhile, just like in her previous video, longtime fiancé, pro golfer Dustin Johnson, leads the pack of boys dancing around a fire pit and waving their hands in the air in true Miley fashion.
Things even get a bit risky when a few of the unidentified males walk a bit too closely to the open fire.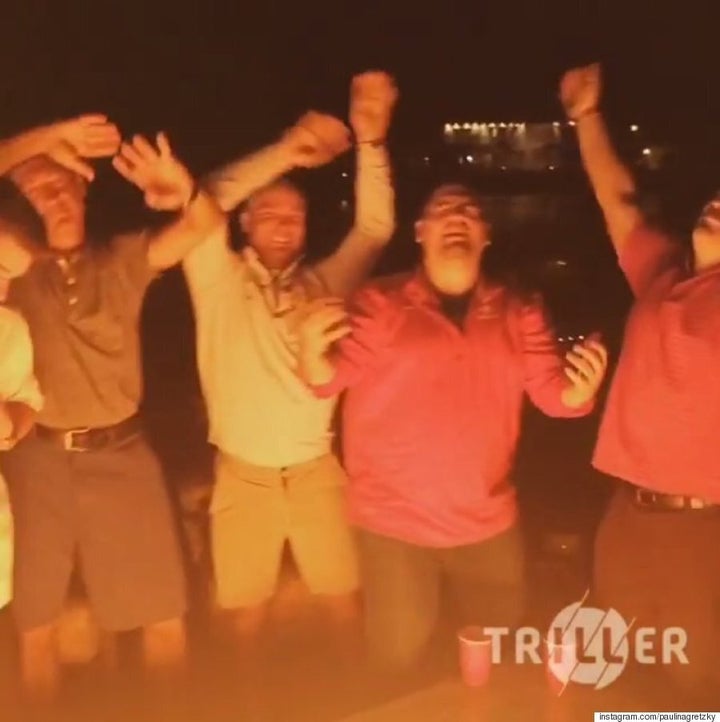 And the Thanksgiving fun times didn't end there — over on Snapchat, Gretzky shared videos of herself and her son Tatum watching "The Lion King."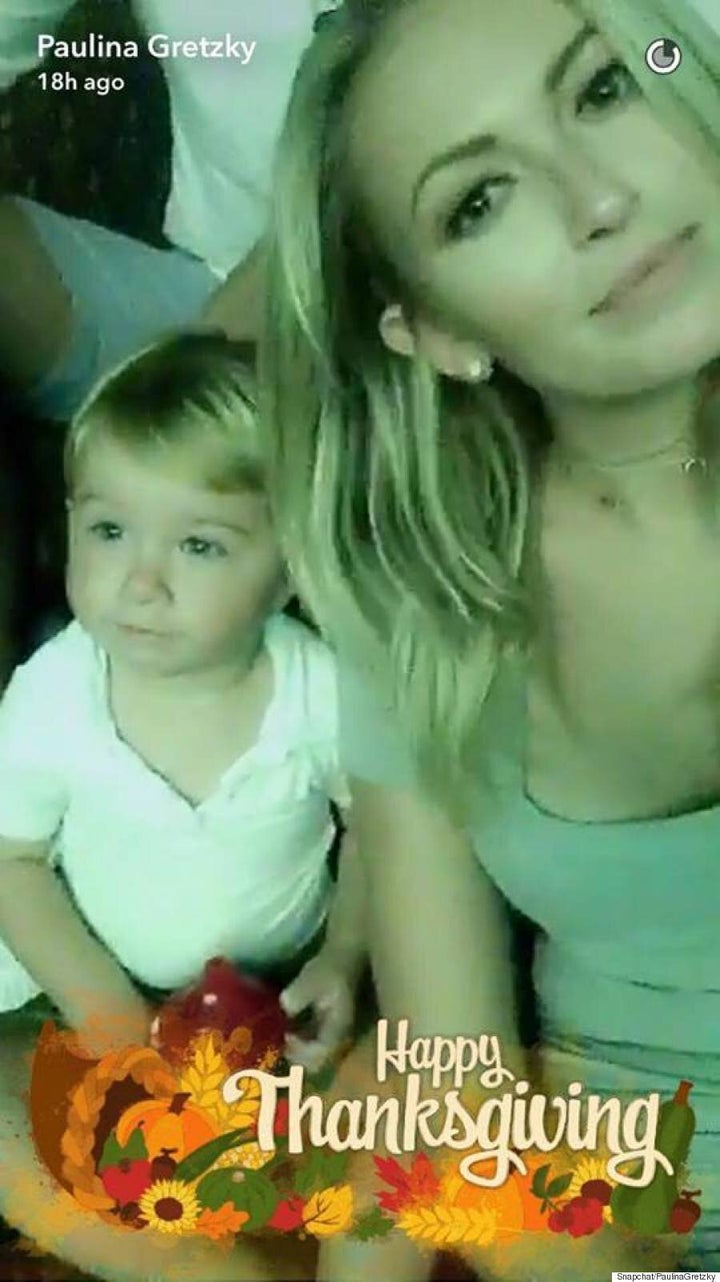 Happy Thanksgiving, Paulina!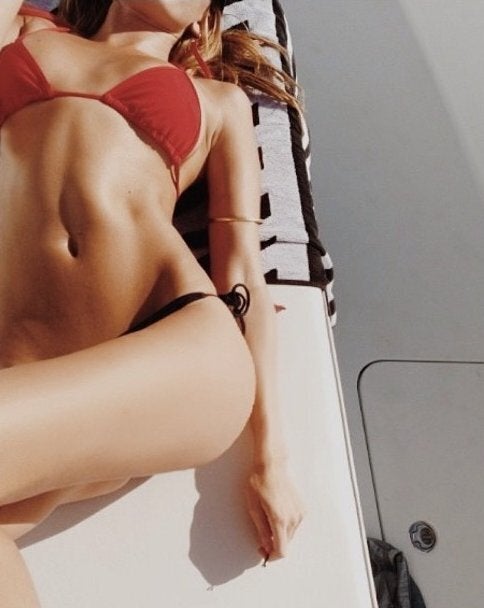 25 Gifts Paulina Gretzky Has Given Us