We've seen Paulina Gretzky sport a variety of eye-popping looks but a new Instagram photo proves that Canada's answer to Kim Kardashian still has a few tricks up her sleeves.
Flanked by fiance Dustin Johnson and his brother Austin, Wayne Gretzky's favourite daughter dressed down in a black sweater, matching leggings and slippers and kept her blond locks loose around her bare face.
But one accessory stood out: Her gigantic diamond engagement ring! The jet-setter made sure made sure her bling got some attention surrounded by her all-black ensemble. As if we could miss the blinding piece of jewelry!
Not that her plane digs looked cramped, no. The newly engaged heiress looked quite comfy in her extra-large seat for the long flight.
Oh, to be the daughter of a Canadian hockey icon!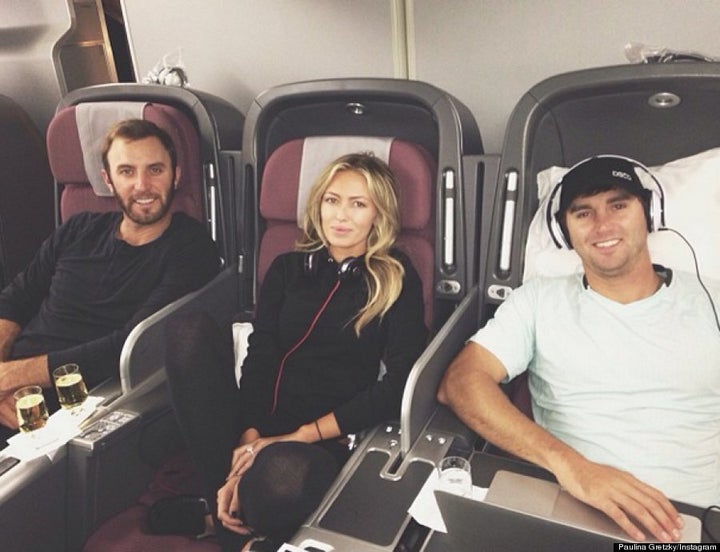 Let's take another look at Paulina's engagement ring: