Canada's answer to Kim Kardashian posed in her favourite outfit - a white bikini - while standing inexplicably in front of a yellow sports car that was obviously Photoshopped in behind the blond babe. (Perhaps we'll have to wait to read the interview to see the car connection.)
But Gretzky wasn't just wearing a bikini, oh no, the Instagram lover sported black fingerless racing gloves (that's so Madonna of her) and matching strappy heels.
Although the photo shoot isn't nearly as steamy as Paulina's Instagram account, it's cool to see that Dustin Johnson's fiancé is finally getting ahead on her modeling career.
"Some people gave me such a hard time for posting all these swimsuit pics on Twitter. I'm sorry, I'm not posting pictures when I'm reading a book. I feel like social media is supposed to be for fun, to share what you're doing when you're enjoying life."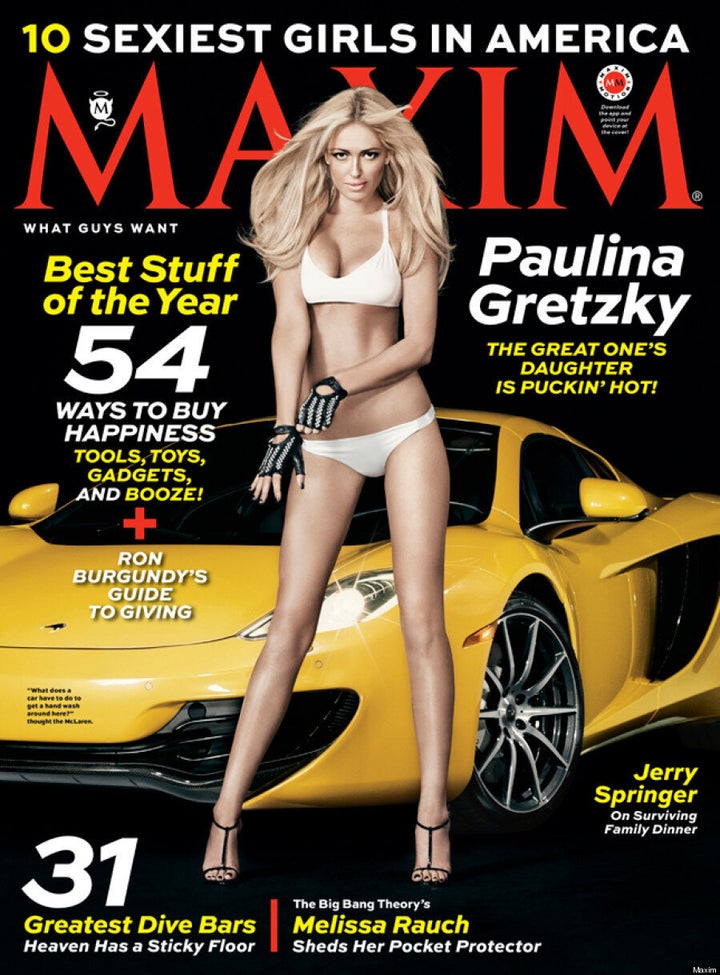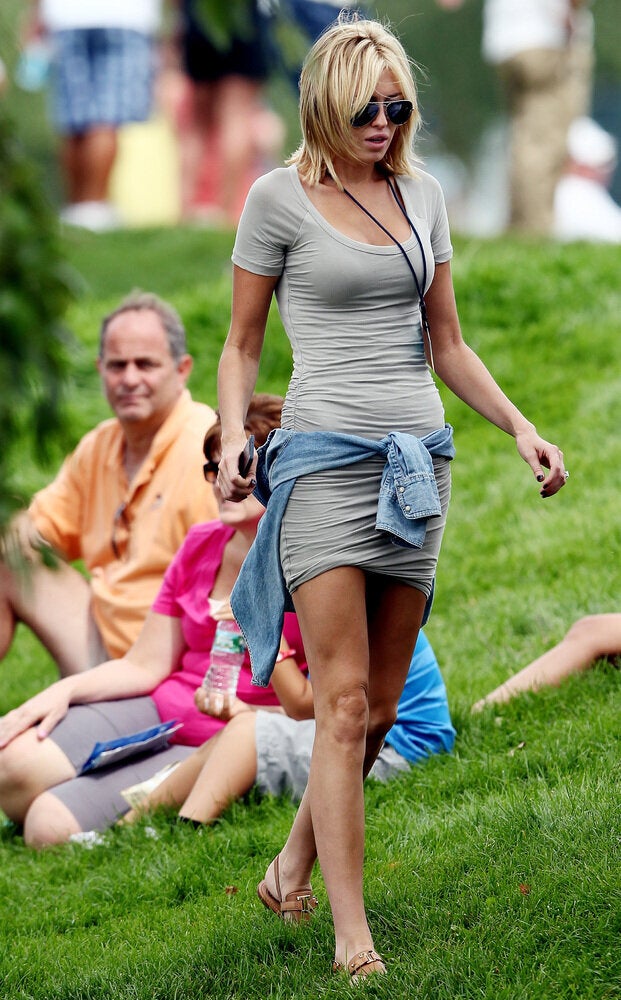 Paulina Gretzky
Popular in the Community