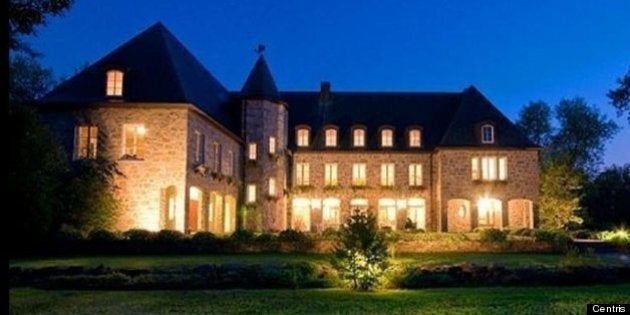 After years on the market and some bureaucratic snags, the palatial former home of Quebec Premier Pauline Marois has finally sold — for some $1.5 million less than the original asking price.
The property, located on Ile Bizard, a ritzy island just west of Montreal, was reportedly inspired by the fictional Marlinspike Hall featured in Tintin comics. The property boasts seven bedrooms in a 12,000-square-foot house.
The sale hit a snag last year, as La Closerie is zoned as agricultural land and Quebec law doesn't allow non-residents to own farmland. La Presse reports that Rochemont formally received his permanent resident status last month, allowing the sale to go forward.
Check out these photos of La Closerie and Marois' swanky new condo.