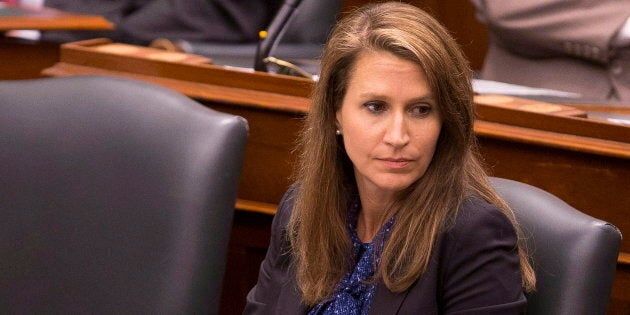 Suze Morrison doesn't want to talk about the details.
The NDP MPP for Toronto Centre was a third-year university student when it happened. He was a fellow student. She didn't feel comfortable pressing charges.
"I've been very public about my sexual assault for several years now," Morrison told HuffPost Canada in an interview Thursday. "I think it's incredibly important for those us who are in a place where we're comfortable identifying and sharing our stories to do so, knowing that it paves the way for other young women to know that they're not alone."
In the wake of viral hashtags like #YesAllWomen and #MeToo, survivors of sexual violence are finally feeling heard, Morrison said. But they need more than solidarity. They need counselling and services.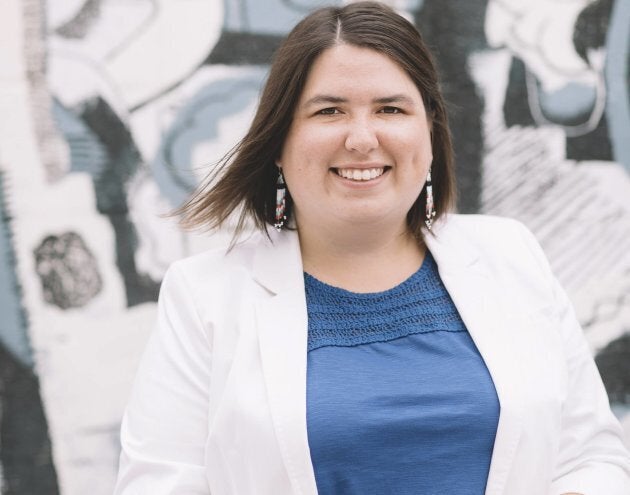 Earlier that day, Morrison rose in question period to ask the Progressive Conservatives if they would honour the previous government's gender-based violence strategy, which included a promise to increase funding for rape crisis centres by 33 per cent.
"As a sexual assault survivor myself, I find this government's actions both heartless and cruel," Morrison said. "Why aren't survivors of gender-based violence a priority for this government?"
Ontario's rape crisis centres were promised the funding in March, but haven't actually received the money. The new government hasn't gotten in touch about if or when the funding will be sent, Ontario Coalition of Rape Crisis Centres co-ordinator Nicole Pietsch told HuffPost Canada in an interview.
"It's concerning," Pietsch said. "We're not sure if and when we'll see those funds."
Volunteer panel disbanded
Morrison's questions came after news broke on Wednesday that the PCs would disband a roundtable that gave the government expert advice on ending violence against women. The roundtable, launched in 2015, was chaired by Farrah Khan and Pamela Cross. Khan and Cross earned a small stipend and other members volunteered their time.
"Great work was done and now is not the time to stop," Pietsch said. She said the string of high-profile allegations, like those against Hollywood producer Harvey Weinstein and U.S. Supreme Court Justice Brett Kavanaugh, have put this issue top-of-mind for many people.
Great work was done and now is not the time to stop.Nicole Pietsch
Frontline support workers simply don't have the capacity to keep up, Pietsch said.
The bump of 33 per cent would have been the first significant change in years. Ontario's centres operate on small budgets that only allow for about three to five staff members each. The increase would let those centres hire an extra counsellor to decrease wait times or enhance their services.
The Ministry of Children, Community and Social Services did not respond to HuffPost Canada's questions about why the roundtable was disbanded. The Ministry of the Attorney General responded to questions Friday, but could not say if centres can expect the money they were promised.
When another NDP MPP brought the issue up in question period, Attorney General Caroline Mulroney said she was reviewing all the services provided by her ministry.
"We're looking at them because we want to make sure that they are delivering the services in an effective and efficient way, so that they can actually provide the real help and services that the women need," Mulroney said. "We will have more to say on that in the future."
Mulroney's comment was the first news centres have heard about their funding since the PCs took power, Pietsch said.
"We're hopeful that we'll see those funds," she said. "It would be a timely investment for local communities."
Popular in the Community