This Remembrance Day, the poppies on lapels hold new meaning for many Canadians. With our involvement in a new foreign conflict and the recent violent deaths of soldiers in Canada, the memories of past wars seem more relevant to our day-to-day lives than they have in many years. As part of a generation of Canadians who grew up in a time of peace, who saw ourselves as peacekeepers not combatants, I'm thinking more and more about how tenuous and unusual an experience that really is. With violent conflict on the rise around the world, and many of the quarter of Canadians born outside the country coming from places that have experienced war, our remembering needs to go beyond black-and-white photos of the great wars and include the very real effects of recent and current conflicts.

In 1986 Canada was host to a World Health Organization conference that produced the Ottawa Charter for Health Promotion, in which "peace, shelter, education, food, income, a stable eco-system, sustainable resources, social justice and equity" were listed as the prerequisites for health. Peace is often overlooked when we discuss social determinants of health, perhaps because the focus tends to be on domestic policy change. But when one considers the absence of peace, be it through armed conflict or structural violence, the danger to the health of all in a society becomes clear.
My first exposure to the visible effects of conflict on health came when I first visited Mozambique as a medical student. This country had gone through a decade long internal war, funded by outside forces seeking to destabilize the government established after independence from Portugal. The fighting had been over for nearly 10 years by the time I visited, but there were still bullet holes on the walls of the men's medicine ward and "Danger Land Mines" signs by the field where we met with community members to talk about malaria. The health care facilities where we worked were overwhelmed with a burden of illness directly rooted in the preceding conflict.
War brings injury and death by definition, but the impact of war is not limited to wartime. Long after the bullets stop flying, the destructive effects on a country continue: on its economy, its infrastructure, its psychology, its soul. War leaves behind land mines literal and metaphorical. Unexploded ordinances claim the lives and limbs of civilians. The spread of illnesses like HIV increases with the transience of wartime life. Violence and disease kill the young, the healthy backbone of the nation's families and economy. Those left behind often struggle with the emotional and psychological echoes of the trauma they survived. All of this damage leads to the perpetuation of poverty on numerous levels and, all too often, to a return to conflict and a repetition of the destructive cycle.
The road from peace to health is not a one-way street; a healthy society is less likely to find itself fighting. The same conditions that lead to higher levels of illness -- economic inequality, food insecurity, labour unrest -- can also lead to dangerous political instability. Since the early 1990s a series of global initiatives known as Peace through Health have been actively looking at the ways in which humanitarian health efforts can serve as a bridge to peaceful resolution of conflict. Well-resourced universal health systems can be a stabilizing element in both preventing and responding to violence. In this context, recent cuts to health services (including the drastic cuts to refugee health, many of whom have come to Canada to flee conflict) present a real threat to our health and security.
At this time of remembrance we are moved to think of those who sacrificed their lives in times of war so that others might live in peace. But to say "never again" to the horrors of the past means to work for peace today. A successful peace movement must recognize how injustice and inequality promote and perpetuate conflict. The world is suffering from a disease, with most gruesome symptom. As we continue to learn in health care, the most effective way to combat disease is to move upstream, to prevent sickness from starting.
This means that Canadians must think deeply about our evolving role in world affairs, and take action to become the peacekeepers we imagine ourselves to be. Along with acting for peace where violent conflict is actively worsening and shortening lives, we must also think about our role as peace-builders. If to remember is to work for peace, that must include working for justice, working for health, working to create the conditions for peace. These goals are so inextricably intertwined that they are effectively the same thing. Concentrated action on the social determinants of health, at home and abroad, can lead us to a world where we have to make an effort to remember, where the horrors of war are actually a thing of the past.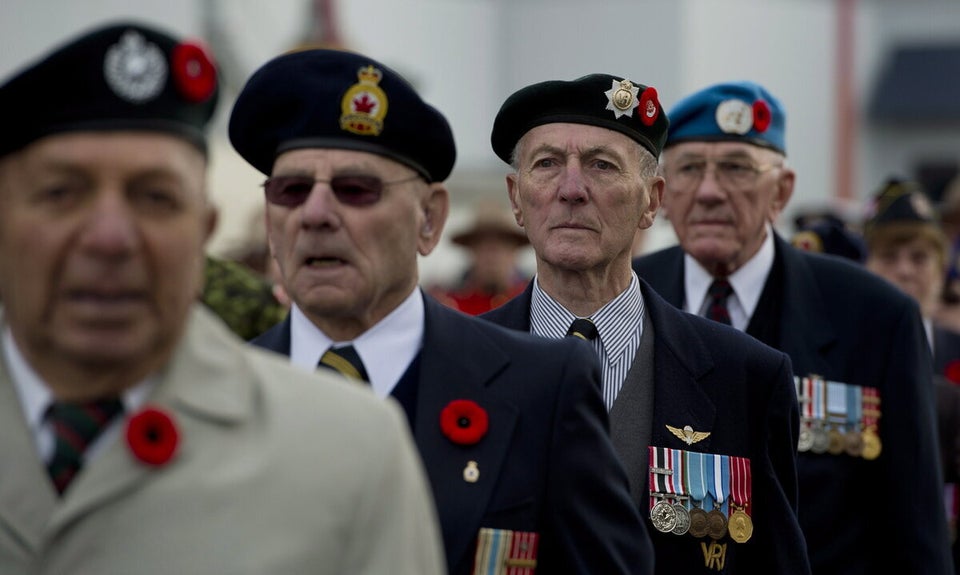 Remembrance Day 2013 In B.C.