Fresh, juicy peaches are a must in the summer. They can be sliced and tossed on salads, grilled and topped with ice cream and even baked into your favourite pastries.
And while we love a sweet peach treat, the stone fruit also makes a great addition to savoury items like meats, curries and pastas. In the slideshow below, we've rounded up 28 delicious peach recipes worth making this season.
When buying peaches, look for fragrant fruit that has no signs of bruising. If you plan on eating the peach right away, look for one that is firm but not hard. It should give a little with a gentle squeeze.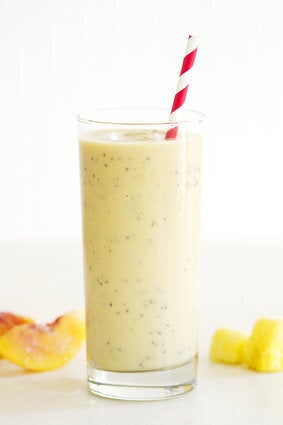 Peach Recipes