Peaches Geldof, daughter of rock legend Bob Geldof and the late Paula Yates, has been found dead at age 25.
The BBC reports police were called "following a report of concern for the welfare of a woman on Monday afternoon" and the 25-year-old woman was later pronounced dead by the ambulance service. They also reported that Kent Police released a statement saying "At this stage, the death is being treated as unexplained and sudden." The police department told TMZ they do not suspect any foul play.
"We are beyond pain. She was the wildest, funniest, cleverest, wittiest and the most bonkers of all of us. We loved her and will cherish her forever. Writing 'was' destroys me afresh. What a beautiful child. How is this possible that we will not see her again? How is that bearable?

We loved her and will cherish her forever. How sad that sentence is.

Tom and her sons Astala and Phaedra will always belong in our family, fractured so often, but never broken. Bob, Jeanne, Fifi, Pixie and Tiger Geldof."
Peaches Geldof was born in 1989, and has been in the public eye since she was 15, when she started writing a column for Elle magazine. She later wrote for the Telegraph and the Guardian, hosted TV shows like ITV2's OMG! with Peaches Geldof, and spent time as a fashion model.
Peaches was the mother to two sons, both under the age of two, with musician Thomas Cohen, former singer for London post-punk rock band S.C.U.M. Cohen also released a heartbreaking statement: "My beloved wife Peaches was adored by myself and her two sons Astala and Phaedra and I shall bring them up with their mother in their hearts everyday. We shall love her forever."
She was previously married to musician Max Drummey, of American indie pop band Chester French, in 2009 but split after six months.
Her mother, Paula Yates, died of a drug overdose in 2000. She was previously married to INXS singer Michael Hutchence, whose death in 1997 was ruled a suicide.
Peaches last tweet was a photo of herself as a toddler with Yates.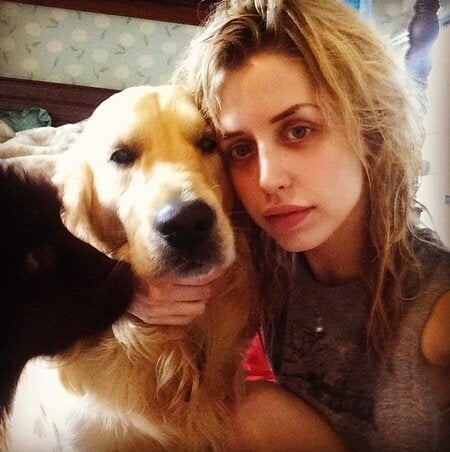 Peaches Geldof 1989 - 2014