When Peaches Geldof died suddenly on April 7 at age 25, speculation initially focused on a drug overdose — as it usually does when young celebrities die. This idea was heightened because the victim's mother Paula Yates herself died of a heroin overdose.
But when police reported no signs of drugs or drug paraphernalia, the speculation moved onto other potential causes for Geldof's death, such as her dangerous diet habits.
But it appears the initial fears were correct.
The Times of London is reporting that the inquest into Geldof's death will reveal Thursday afternoon, UK time, that she died of a heroin overdose, just like her mom. Making it even more tragic, Peaches died alone with her 11-month-old son just as her mom did with her half-sister Tiger Lily, then four.
UPDATE:The Daily Mail reports that Detective Chief Inspector Paul Fotheringham, of the Kent and Essex Serious Crime Directorate said at brief hearing into Peaches Geldof's death that "Recent use of heroin and the levels identified were likely to have played a role in her death."

He added that, "on Thursday April 3, 2014, Thomas Cohen went with his two sons to stay for the weekend at his parents' house in south-east London. This is a normal occurrence which enables Peaches and Thomas to complete work in their respective careers. It is believed that Peaches spent Saturday afternoon, into the evening, and Sunday morning at her home address alone. Throughout this period she maintained telephone contact with family and friends, including contact with Thomas's mother to arrange a family activity, but this was cancelled.

"Peaches maintained contact with family and friends throughout Sunday and at 5pm Thomas's father Keith Cohen took the youngest child, Phaedra, back to Wrotham and spent half an hour with Peaches before leaving the child with her."

A full inquest is planned to start in late July.
The Times also reports that Peaches had a long history with drugs and previously overdosed in 2008, but that "friends said that she had stopped using drugs before the birth of her children. There was speculation that she might have accidentally overdosed because her body was not as tolerant to the quantities of heroin she had previously taken."
Geldof leaves behind two children under the age of two, as well as her husband, musician Tom Cohen, father Bob Geldof, sisters Pixie and Fifi Trixibelle Geldof and Tiger Lily Hutchence.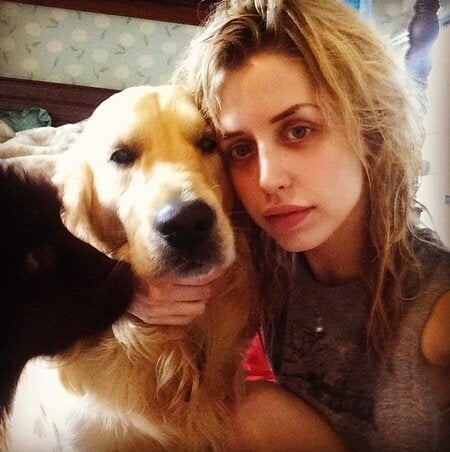 Peaches Geldof 1989 - 2014