 When news of the arrests of the feminist punk collective riot Pussy Riot hit the mainstream, singer, filmmaker and activist Peaches was less than impressed with the response from some of the bigger acts in music.
"I felt like there were a lot of celebrities who were actually touring in Russia, so it was kind of like 'Oh God! I'm touring in Russia. I better write something,'" Peaches tells The Huffington Post Canada, clearly referencing Madonna.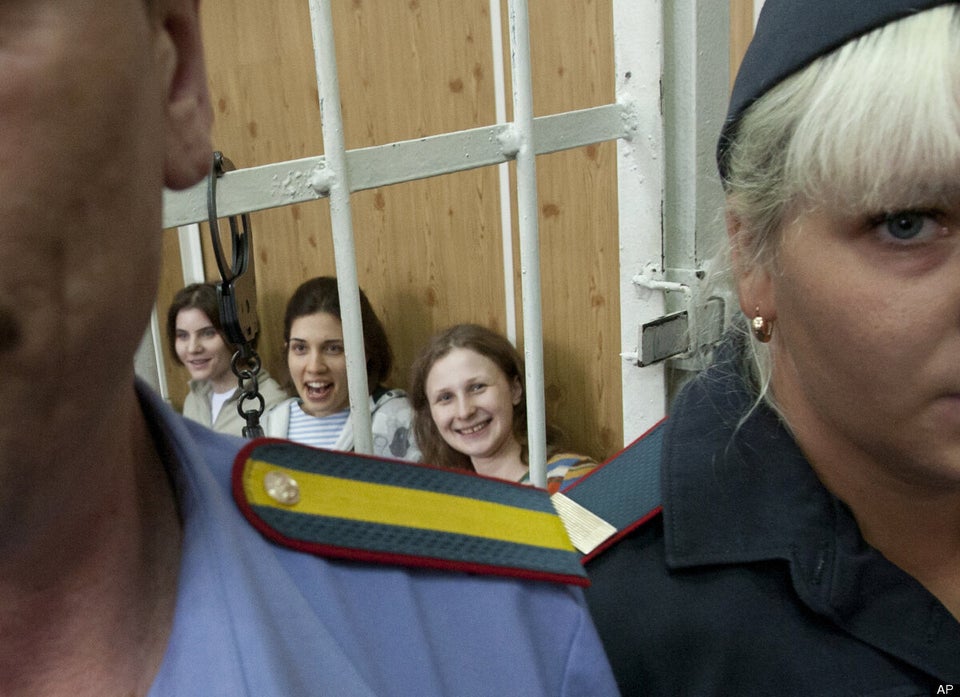 At the same time, Peaches was inspired by the actions of underground artists and activists who were actually doing something to help the three women, Nadezdha Tolokonnikova, Maria Alyokhina and Yekaterina Samutsevich, who were on trial for hooliganism after performing a "punk prayer" against President Vladimir Putin in Moscow's Cathedral of Christ the Saviour.
"There was one really sweet video from Berlin of five girls, they show them making the masks and signs and then going out and marching and draping a huge sign over a bridge and stuff like that," Peaches recalls. "And I just thought, there needs to be a bridge between just the flat celebrity stuff and the actual people who are doing the action."
Given her unique position, Peaches realized that she'd be a good fit for the role.
"So I thought I'm the bridge, because I'm not a celebrity, but I have a name and I have access to the underground. So I should elevate what those people are doing."
Peaches got together with musician and humanitarian Simonne Jones to work on the recently released song called "Free Pussy Riot."
"We we had the song written in a day and did a few days of fooling around with it, got it edited and out there."
Then she put out an open call for people to participate in an accompanying video. Nothing could have prepared her -- or the people at her meeting place -- for the massive crowd of enthusiastic participants wearing the trademark Pussy Riot neon balaclavas who showed up to film that day.
"It went off!" Peaches says with a smile. "There was, like, 400 people at my local small cafe, which happens to be called Glory Hole. It was packed with all of these people in bright colors. The people in the cafe were like 'I don't know! What do we do?'"
From there, the crowd marched in a peaceful protest. "It was a quiet riot, really. I wasn't looking for police activity. I wasn't actually looking to agitate. I was looking to film it so that we could show our support that way."
Seventy people, including musicians like Lykke Li, Miike Snow, Peter Bjorn and John, The Hives and JD Samson also sent in footage to be included in the video.
The song has become the feverish climax to Peaches's current DJ gigs, for lack of a better term.
"I do a lot of DJing, which is a whole other topic because it's not DJing; it's also a complete performance because I can't stay behind the decks. So the last song is always 'Free Pussy Riot,' with as many people as I can get wearing the masks and jumping up and down to the song. And then we leave and you can always hear the crowd just start to chant 'Free Pussy Riot,'" she says with pride. "It's a good way to continue the action."
Peaches doesn't believe this level of public support can continue forever, but she's not done fighting for the release of Tolokonnikova, Alyokhina and Samutsevich.
"People have already stopped paying attention, so... I can't control that. I just know that they're in jail and they have kids and they should get out."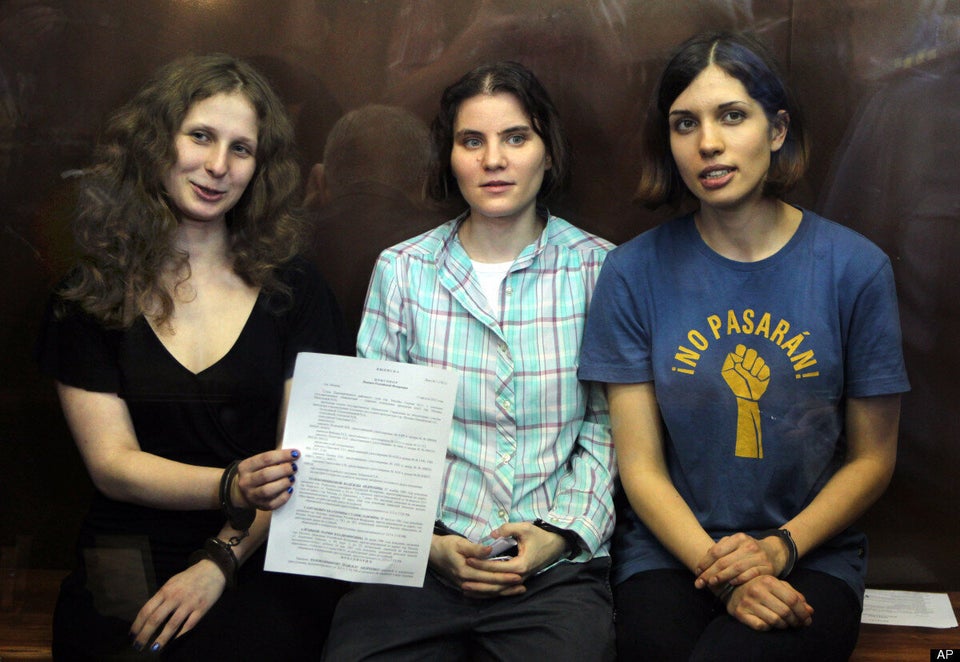 Pussy Riot Appeal Sentence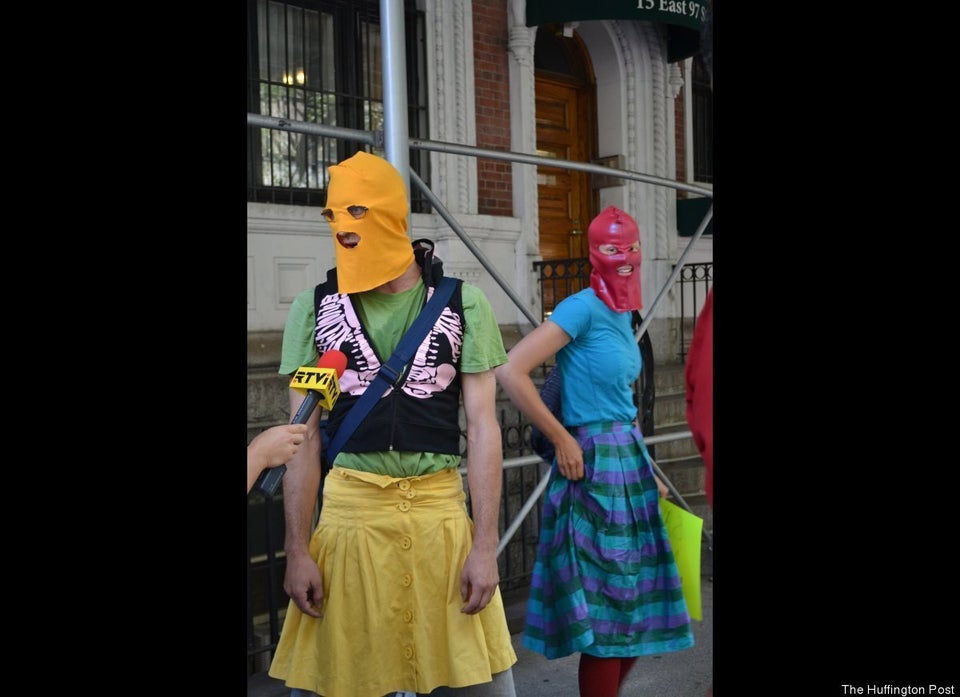 Pussy Riot Rally In New York City