I was trying to come up with the perfect high-energy snack for my 28 kilometre run this weekend, so I decided to combine many of my favourite snack food ingredients: peanut butter and honey!
In fact, this combination is a throwback to my elementary school days when my mom would pack me a peanut butter and honey sandwich for lunch. They also remind me of raw cookie dough (minus the salmonella) -- and who doesn't like raw cookie dough?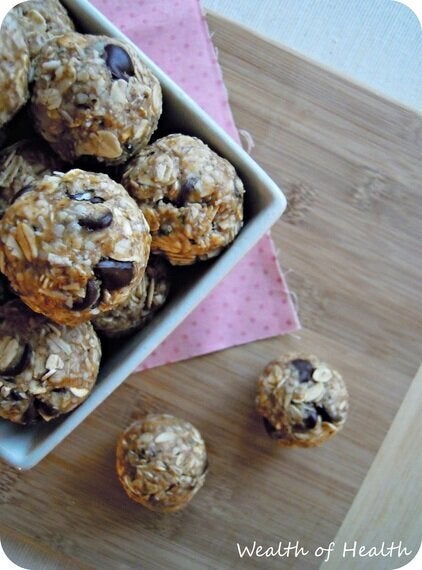 These little granola bar-like bites are perfect for breakfast on the run, as well as for pre- and post-workout. Kids also love them, so they make a great alternative to processed snacks from the store.
The combination of carbohydrate and protein will give you a boost of energy to carry you through a workout or to the next meal. And the peanut butter, hemp hearts, and flaxseeds offer a good dose of healthy fats. What's not to love?
Make these treats your own by substituting or adding in other ingredients like almond butter or cashew butter instead of peanut butter. The addition of dried fruit and chopped nuts is also excellent.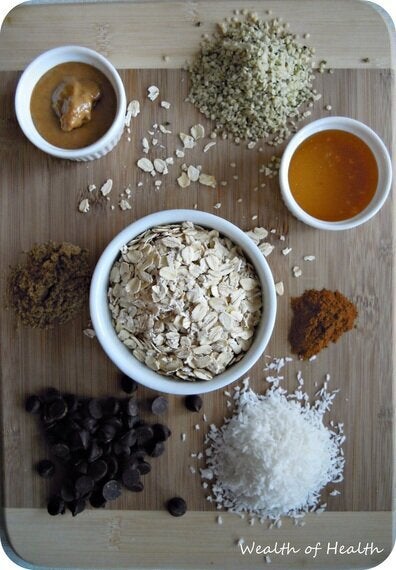 Peanut Butter and Honey Oat Balls
1-1/2 cups old fashioned rolled oats
1/2 cup unsweetened shredded coconut
1/2 cup natural peanut butter
-Stir all dry ingredients together in a medium bowl until well combined
-Add peanut butter and honey and mix until all ingredients are well combined
-Cover and let chill in the fridge for 30 minutes to one hour
-Once chilled, roll into balls of whatever size you would like (mine were just over one inch in diameter)
-Store in an airtight container and keep refrigerated for up to one week