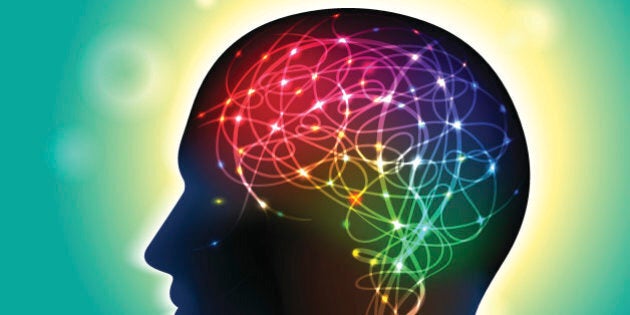 A growing trend in the delivery of mental health services is the use of peer support workers. Peers, who have themselves experienced some kind of mental illness, can help meet some of the many needs that people with the most severe mental illnesses have. They can help in relearning how to use buses or how to manage a visit to a coffee shop. These are legitimate needs that cash strapped mental health systems have trouble meeting. And people who have learned to manage a mental illness can not only offer support, but can also benefit by rebuilding their own work lives.
However, various ideological agendas have led the internationally powerful peer support movement in questionable directions. These directions are apparent in a close examination of the Mental Health Commission of Canada's (MHCC) "Guidelines for the Training of Peer Support" a document released last year that focuses on the "skills and knowledge to be included in training programs." The problematic beliefs informing these Guidelines are apparent in the recently announced program of the group's National Conference on Peer Support.
The Guidelines could have included basic education about the severe mental illnesses that impact most people needing peer workers. Instead, the guidelines support the increasingly powerful "alternative'" movement in mental health care. This movement either denies the medical basis for illnesses like schizophrenia or bipolar disorder or minimizes its presence. Instead, people are led to believe that all mental health problems are the result of trauma and neither the people with illnesses nor those who work with them need to know anything about major mental illnesses.
Appropriately trained peer workers could actually help people with psychotic illnesses accept, understand and learn to manage their illnesses.
Instead of helping peer workers begin to understand disorders that may be very different from their own, they are taught to see themselves as experts because of their own lived experiences. Thus the model encourages peers to generalize from their own backgrounds; someone who has experienced psychological problems emanating from an abusive childhood, like many in the alternative movement, is led to think this experience equips them to understand someone with schizophrenia. The Guidelines tell peers that they are capable of "working with a peer to uncover other possible underlying issues..." They are led to believe that their training enables them to "determine the true needs of the peer..."
One of the most significant failings of the leadership of peer support movements has been its denial that most people in the throes of psychosis have a brain-based inability, also called anosognosia, to understand that they are ill. This means that many profoundly psychotic people neither seek nor initially agree to the treatment that can help them.
Rather than acknowledging this reality, peer workers are trained, as is evident throughout this document, to promote self-determination in all cases. Appropriately trained peer workers could actually help people with psychotic illnesses accept, understand and learn to manage their illnesses.
Equally troubling in the document is its vision of peer support for families. Many provincial schizophrenia societies already train staff and families to offer multi-week education programs and ongoing support groups. Many health authorities work with organizations like the BC Schizophrenia Society that teach families how to navigate the mental health system. The MHCC Guidelines diminish the role of these coordinators and replaces them with untrained peer navigators. A mom whose child has been struggling with ADHD is assumed to not need relevant training in order to offer advice for a family coping with the profound complexities of psychotic illnesses.
A careful examination of the Guidelines makes clear the ideological underpinnings of the alternative movement's approach to families. In this approach, families must be taught not to undermine "self-determination." I know many families who had the tenacity to pursue treatment that their family member was too ill to understand that they needed. Teaching families that these efforts are wrong is dangerous. Families need to be supported to make these difficult decisions, not undermined.
The description of the upcoming conference is appealing. Who isn't filled with respect for keynote speaker Silken Laumann and her ability to overcome an abusive childhood and daunting physical injuries? And Romeo Dallaire's valiant fight for much-needed help for vets suffering from PTSD has made an enormously positive impact.
However, their presence in the conference brochure shouldn't deter us from an examination of the messages that are part of many sessions. Coded language in sessions for families reveals the family blaming that permeates the alternative movement. There are references to helping families overcome "co-dependence." The families I know are not encouraging dependence; they are doing everything possible to help people with significant disabilities to become as independent as possible. The alternative movement pathologizes families and then offers to treat them.
Many of the sessions focus on training peers to become the powerful advocates for their own professional interests that peers have become in the United States. Peers will receive the kind of help they receive in the U.S. to fight against supervision from their employers.
The disastrous consequences of the U.S. Substance Abuse and Mental Health Services Administration's (SAMHSA) de-medicalized approach to psychotic disorders has led to the current efforts in the U.S. Congress to reorient this failed institution. The Helping Families in Mental Health Crisis Act includes specific language to ensure that peer workers receive appropriate training and supervision in an agency that would become better informed by medical expertise. Predictably, there has been an angry reaction from the hundreds of peer agencies that now deliver services in the U.S.
In Canada, the provinces are responsible for mental health policies. They can help determine the kinds of education and supervision peer workers receive. If we don't want to duplicate the tragic errors of the U.S., we need provincial governments to ensure that paid workers for people with severe mental illnesses and their families receive basic education about these illnesses.
Follow HuffPost Canada Blogs on Facebook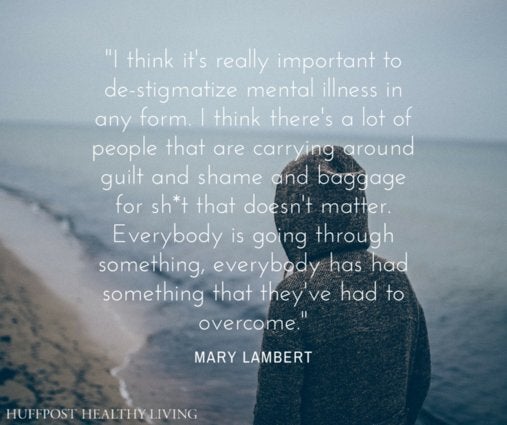 10 Quotes That Perfectly Sum Up The Stigma Surrounding Mental Illness
Popular in the Community