Another election, another historic breakthrough for the Greens.
On Monday, leader Peter Bevan-Baker won the Prince Edward Island Green Party's first-ever seat in the legislature, taking down a Liberal incumbent.
Though Wade MacLauchlan's P.E.I. Liberals won a majority government with 18 of 27 seats, Bevan-Baker's Greens captured nearly the same number of votes as the New Democrats, who were shut out.
The result was music to the ears of federal leader Elizabeth May, who said at a rally in Charlottetown last week that even one win in the province would "send a strong message that Greens are electable across Canada in 2015."
"You have made history on Prince Edward Island," she said.
Deputy federal Green leader Bruce Hyer added that Bevan-Baker, a dentist who became provincial leader in 2012, was "one of the finest people" he's ever met.
"Peter Bevan-Baker is in the same league as Elizabeth May: smart, hardworking, kind, honest, loving," Hyer said. "He is committed to making PEI cleaner, healthier and more prosperous."
At the time, Coon was just the second Green to be elected to a provincial legislature in Canada. Climate scientist Andrew Weaver won his British Columbia seat in 2013.
May: More voters means more Greens elected
In an interview with The Huffington Post Canada in January, May said that a higher voter turnout is a key aspect to getting Greens elected.
"When we make history, it's because voters get engaged," she said at the time. "They're excited and they're optimistic when they cast their ballot. That's how Greens get elected."
The numbers appear to support her theory.
When Weaver won in B.C. in 2013, the turnout for his riding was at more than 69 per cent. The provincial average was just more than half.
When Coon won in New Brunswick in 2014, his riding boasted a 68 per cent turnout, compared to the provincial average of roughly 65 per cent.
May said that if enough Canadians can similarly be motivated to vote this fall, her party will play a significant role in what she predicts will be a minority Parliament.
"If we have enough elected Greens, we can have a substantial influence," she said. "Potentially… the kind of influence that balances power."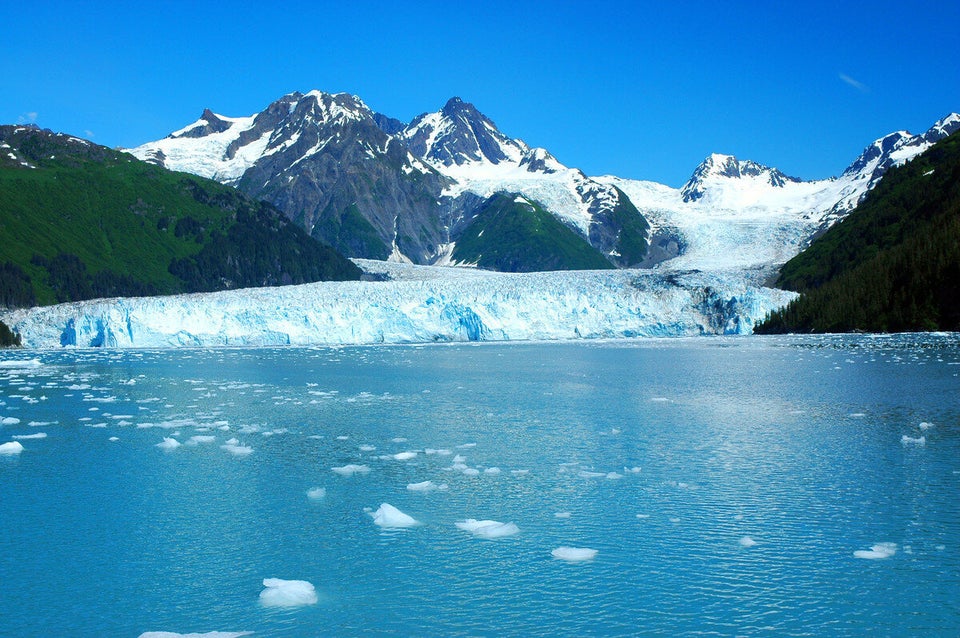 Climate Change: 10 Beautiful Places Under Threat