Once faced with the threat of closure, a rural hospital in P.E.I is now thriving despite not having any doctors working within its walls.
Patients on the acute care ward at Western Hospital in Alberton are the first in Canada to receive care exclusively from doctors appearing via television screen.
Called "tele-rounding," it's a pilot project spearheaded by Toronto-based telemedicine company Maple, and it allows patients without a family physician to access real-time treatment from doctors across the country.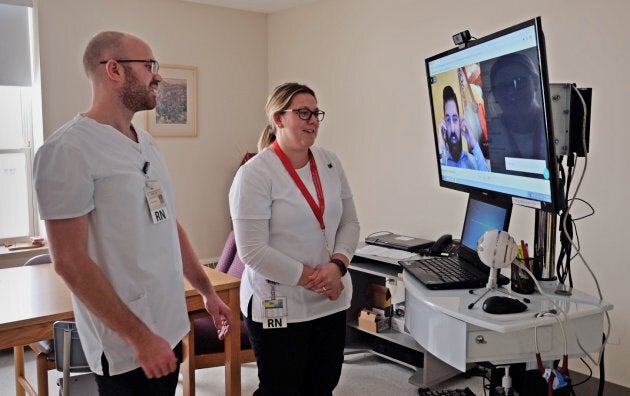 Doctors do daily rounds, appearing on carts that are wheeled from room to room by the hospital's nurses. Digital tools allow doctors to monitor vitals, order tests, access patient records, and make referrals.
"Everything is basically exactly like what you would see on normal hospital rounds, the only difference is that the doctor is on a monitor versus the doctor physically standing in that room," Maple CEO and emergency room physician Brett Belchetz told HuffPost Canada.
"While the tele-rounding pilot is not intended to permanently replace the on-site role of our physicians, it has proven to be an excellent bridging resource to support in-patient care at the hospital while we recruited family physicians to the region," he said in a press release.
Watch how telemedicine is flipping the script on health care. Story continues below:
Dr. David Snadden, a professor at the University of British Columbia and Rural Doctors' UBC chair, told HuffPost Canada that telemedicine can be invaluable in rural communities, connecting patients and doctors with specialists and support staff.
He stressed, however, that it is not a cure-all and believes health care is best delivered when there's a patient-provider familiarity.
"I personally really worry that we're not focusing sufficiently on the relationships between providers and patients," he said. "The relationship you have with your providers over a long period of time is really vital."
Snadden said in some of Canada's northernmost communities — almost all of which are affected by doctor shortages and lack of health-care facilities, to some degree — doctors will come into the area for one or two days per month to meet with their patients face-to-face. The rest of the time, the doctor can book online consultations and work with on-the-ground nurses to help care for patients.
"That way the patients and physician get to know each other a bit and there's a relationship."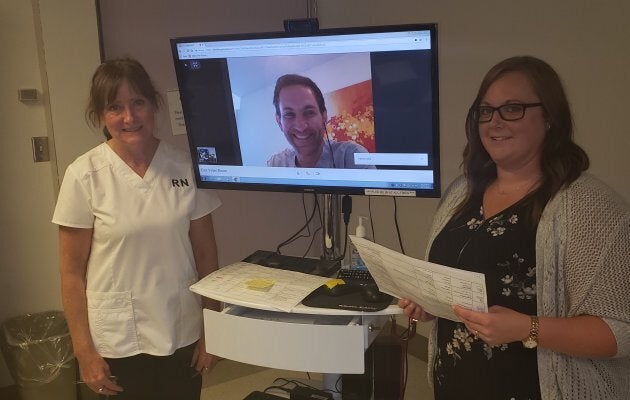 Despite not having a previous relationship with her telehealth providers at Western Hospital, 67-year-old Julie Gaudet said she was "thrilled" with the level of care she received after a double fusion procedure on her foot.
"I had to get some pain medication changed, and they were right on the ball," she said, adding that she was a bit apprehensive at first about not having an in-person physician.
"In the end, it wasn't that much different. I'd say I even got better care from these doctors, because they didn't have to worry about running all over to see everybody."
Improved access to specialists is key
Access to specialists is a vital component of telemedicine and one that Canadians can expect to see grow in coming years, said Emily Seto with the Institute of Health Policy, Management and Evaluation at the University of Toronto.
"There's something to be said for rural doctors and patients connecting with specialists without having to travel far distances to get that support and care," she told HuffPost Canada.
Furthermore, she added, there's a huge cost saving potential — if patients in remote areas can connect via video chat with a specialist, or a remote physician can get advice from a specialist while keeping a patient in their care, it saves money on patient transfer, and can also cut down on long travel and wait times.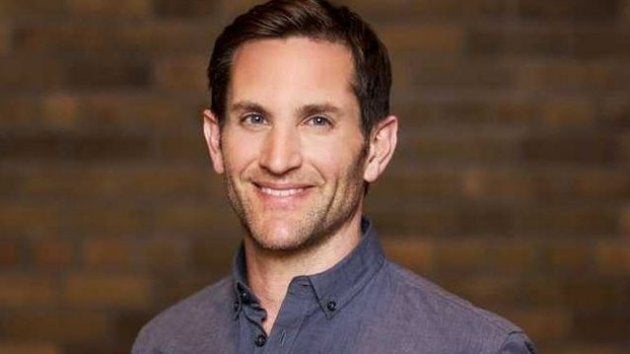 Belchetz calls the first three months of the P.E.I. project "an incredible success," and said they've seen both length-of-stay metrics and re-admission rates go down in that time.
Nine doctors from across Canada have been making tele-rounds on the 20-bed acute care floor, assisting stroke patients, patients with major infections, and those recovering from surgery. The doctors pick up shifts when they have some spare hours.
"In Canada, as a whole, only about 50 per cent of our doctors work full-year, full-time, so there's a huge amount of excess capacity in what they can do," explained Belchetz.
"But the problem is that a lot of these rural patients can't access it."
Faster discharge process
Additionally, multiple caregivers can use Maple's specially designed chat app to discuss treatment and progress.
"When I urgently need to get in touch with another member of the care team, sometimes it can be hours before we can track somebody down," said Belchetz, who said the chat technology can also help expedite the discharge process.
"Before, you'd need to track down each person on a care team to get their input regarding a patient's discharge. Now, the whole care team can discuss it in one place, and discharge can be decided in hours, not days."
Health PEI will review the results of the project in February, before deciding on next steps for the program.