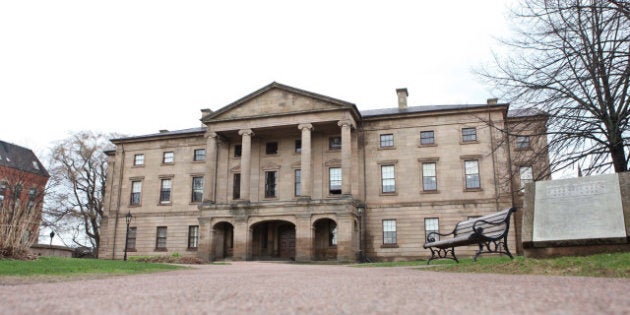 CHARLOTTETOWN — The Government of Prince Edward Island resisted years of efforts by Ottawa to have it change an immigration program that federal officials increasingly saw as a threat to the integrity of the country's immigration program.
So concerned was the federal government that it took the unprecedented step of using its regulatory power to force a shutdown.
This led to a showdown in the spring of 2008 as P.E.I. raced to nominate as many immigrants as it could before the new regulations took effect, while federal officials became increasingthously alarmed at what the sudden surge would mean for processing times, due diligence in selecting applicants and the possibility of fraud.
In the program's last days, P.E.I. was nominating so many immigrants from China that they accounted for 88 per cent of all provincial nominees — from all provinces — applying though Canada's mission in Hong Kong.
Much of what went on between the two levels of government was largely kept confidential, but King's students pieced together a picture by reviewing public records, reading legislative transcripts and speaking to officials who were involved.
Here's a look inside Ottawa's conflict with P.E.I. and how it escalated in 2008.
COOPERATION
The immigrant partner program was born out of an agreement signed between the Island's Progressive Conservative government and Jean Chrétien's Liberal federal government in 2001. Similar to agreements with other provinces, it gave P.E.I. new rights to nominate foreign nationals for entry into Canada.
These "nominees" were to be selected to meet specific labour market needs and to contribute to economic and industrial development. Ottawa retained responsibility for ensuring nominees were otherwise admissible to Canada, but promised to expedite the processing of their applications.
"The Ministry of Development and Technology will aggressively market a new provincial nominee program to potential immigrants," Bernard read. "The objective of this program will be to make available investment capital to new and existing Island businesses."
But Ottawa didn't want P.E.I. to run a program under which immigrants would invest passively. This was partly because it felt those who simply invested money in hope of a return would have little incentive to remain in the province that nominated them, and partly because it would undermine the federal immigrant investor program, which makes immigrants wait much longer for approval and can require a larger investment.
Nor did officials want a provincial program's promise of speedy entry into Canada to be a way for immigrants to bypass the usual channels for immigration to Canada. But P.E.I.'s program seemed to become exactly that, and offered a price of as little as $105,000.
Federal officials began tightening the provincial nominee rules soon after the launch of P.E.I.'s program. New immigration regulations, introduced in 2002, following the implementation of the new Immigration and Refugee Protection Act, added restrictions that were intended to preclude what are called "passive" investments. Immigrants were required to be actively involved in the companies in which they invested.
But relying on a federal justice department memorandum, P.E.I. took the view that being a member of the board of directors of a company was sufficient to make the immigrant "active" in the affairs of the company.
"Basically, we had a legal opinion to say that this is not passive investment because the immigrant is taking a risk; they're on the board of directors," said Beverly McQuillan, one of the architects of P.E.I.'s program and its first program officer.
P.E.I. had found a loophole that would take federal officials five long years to close.
Thousands of immigrants were nominated by P.E.I, and with a great many having no tangible connection to the Island, many left for other parts of Canada or even returned home. Some likely never set foot on the Island.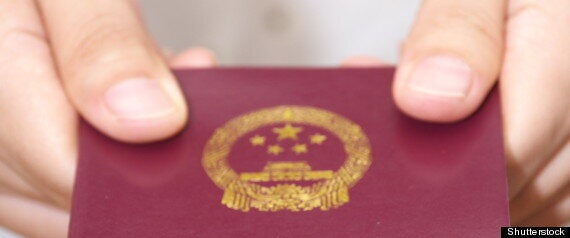 Thousands of immigrants were nominated by P.E.I, and with a great many having no tangible connection to the Island, many left for other parts of Canada. (Photo: Shutterstock)
P.E.I. had created the back door to Canada that federal officials had so wanted to avoid.
Robert Vineberg is a former director general of Citizenship and Immigration Canada's Prairies and Northern Territories Region, and is now a research fellow with the Canada West Foundation, a think tank. He has written one and edited another book on Canadian immigration policy.
Vineberg agreed an issue with investor-type programs like P.E.I.'s was that immigrants might simply accept the investment as the cost of getting into Canada, before moving on to somewhere else.
"In order to have quality you have to limit the numbers and P.E.I. had the wrong incentive," he said. "They were looking for lots of money instead of having a few more immigrants who would contribute to the economy of the province."
In September, 2003, during meetings of a federal-provincial working group that oversaw the nominee programs, Ottawa proposed changes to further tighten up the language around passive investment and slam that back door shut. But P.E.I. was opposed to the changes, which it saw as being directly targeted at its program.
Further meetings followed, but the issues were not resolved, and P.E.I. kept running its program as it wanted.
Federal officials are at pains to point out that the design of each nominee program is completely within that province's purview. Immigration is unusual in that, as outlined in the Constitution Act, jurisdiction is shared between Ottawa and the provinces. The only provision is that in cases of conflict, Ottawa prevails.
In many provinces, nominee programs were focused on filling local labour requirements. P.E.I. was almost alone in creating a program that seemed indifferent to whatever the immigrant would do after arriving in Canada.
"Other provinces, too, were concerned that P.E.I.'s actions would call into question the integrity of the entire provincial nominee program across Canada," said Vineberg.
"Many provinces have taken their responsibilities with respect to immigration very seriously and have developed effective controls and they were worried that the reputation of their nominee program would be tarnished by P.E.I.'s behaviour."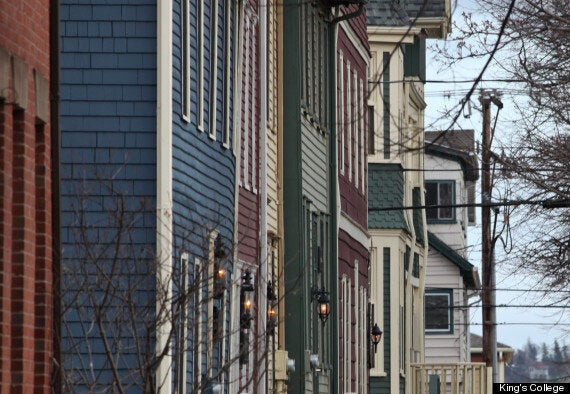 P.E.I. was almost alone among other provinces in creating a program that seemed indifferent to whatever the immigrant would do after arriving in Canada. (Photo: University of King's College)
P.E.I.'s opposition to the changes resulted in negotiations stalling. For the next five years the working group, made up of representatives of all of the provinces with nominee programs, and federal officials, met regularly trying to move the proposed amendments forward. But challenges "had to be addressed on several occasions … resulting in the lengthy consultation period," according to a regulatory impact analysis that accompanied the regulations when they were finally published in March 2008.
At this point, only P.E.I. had such an immigrant investor stream and they were the most vocal in their opposition to the federal restrictions. Though quick to point out that no laws were being broken, the federal officials said Ottawa was concerned that P.E.I. had lost sight of the immigrants providing the capital for those investments. They questioned what business P.E.I. was in: welcoming and integrating immigrants into society or going after investment capital.
In May of 2007, the P.E.I. Liberals under Robert Ghiz defeated the PC government. Four months later, after four years of talks that had produced only one small change to the proposed regulations, Ottawa formally notified P.E.I. that its nominee program would be in violation of the new rules when they came into effect. The formal regulatory notice followed in March 2008, and the new rules were to come into force the following September.
"The purpose of these regulations was to prevent abuse of the (provincial nominee program) via passive investment schemes," said Citizenship and Immigration spokesperson Bill Brown, in written answers to questions submitted by King's students.
"Because passive investors don't play an active role in the business, they have little incentive to remain in the province or territory. This contravenes the principal goal of the PNP, which is to encourage immigration to a specific region."
In the formal regulatory filing, officials were unusually blunt in stating why they had to take action: "The only way this situation can be effectively resolved is if the regulations are amended so that visa officers can make consistent and defensible decisions that reject applications from provincial nominees who have handed over money in hopes of immigrating to Canada."
How The Money Generally Flowed (Story continues under slideshow)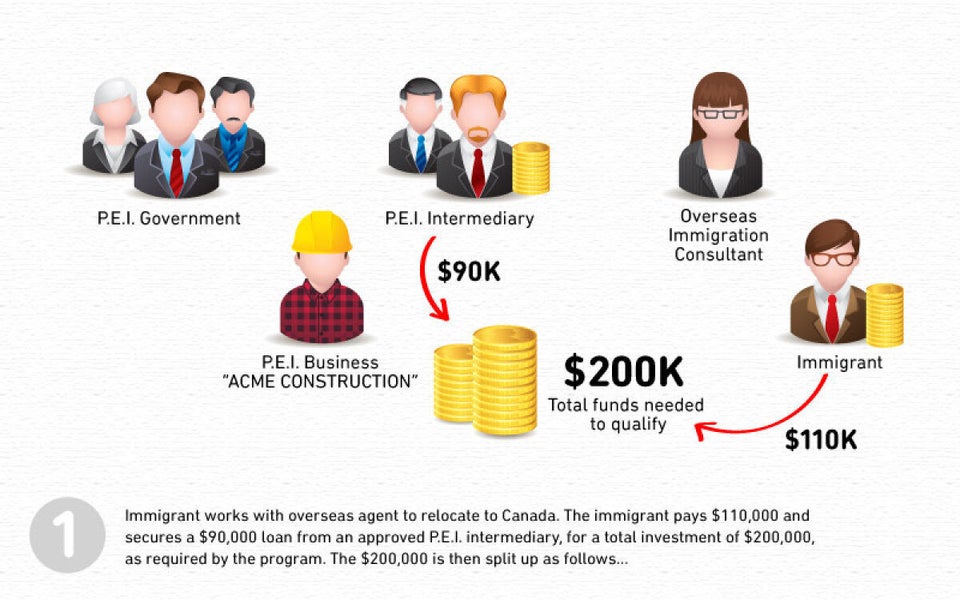 How The Money Generally Flowed
This slideshow shows how the money generally flowed through P.E.I.'s provincial nominee program.
Ottawa's fall 2007 notice and the spring 2008 regulatory notice were designed to give P.E.I. time to wind down its program.
But rather than wind down, the Island moved to bring as many people — and as much money — into the province as possible under the old rules, loophole and all.
"Our doors were being hammered on in terms of people wanting to come to this country, people wanting to invest in this program," said Richard Brown, the minister responsible for the program when it blew into public view in the fall of 2008.
"The decision was made. Do we do it? Do we set it at 800? Do we set it at 1,200? Do we set it at 1,800? Do we set it at 2,000? My instructions, or the general instructions, were: It's closing. Let's try to process as many as we can. Let's get as many as we can into the queue, into the program now," he told the P.E.I. legislature's public accounts committee in December 2008.
Federal officials became increasingly alarmed.
"In the spring of 2008, CIC learned that P.E.I. had already recruited more than 1,800 new investors," Bill Brown of CIC said. "This far exceeded the 1,000 provincial nominees P.E.I. had indicated to CIC in fall 2007, when asked for its projections as part of the annual levels planning for the (entire) year ahead."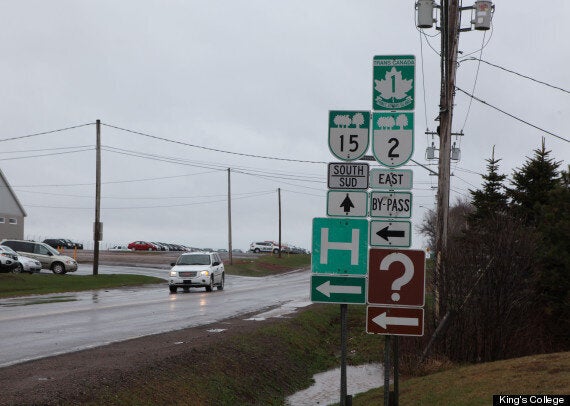 "Our doors were being hammered on in terms of people wanting to come to this country." — Richard Brown
Tensions between the two governments then reached unprecedented levels as a war of words broke out, documented in emails and letters later tabled in the P.E.I. legislature.
Richard Brown wrote a five-page letter dated April 4, 2008, to Citizenship and Immigration Canada, complaining that the changes would have "a negative and irreparable impact to Prince Edward Island's Provincial Nominee Program." He pleaded for changes that would allow the program to continue.
Brown also expressed great dissatisfaction with the consultation process that had unfolded since Ottawa first started discussing the changes in 2003. "Consultation, in Prince Edward Island's opinion, has never occurred," he wrote in his April letter. "This is puzzling given the fact that this province is most drastically affected by these changes."
Later, in his December committee testimony, Brown characterized Ottawa's regulatory change as coming from sore losers.
"Our competition saw (the P.E.I. program) getting better and better and better and they probably sat in their ivory towers and said: How come a little company, a little place in P.E.I., IIDI with 37 staff, beat us? We'll, they're beating us because they're better. Well, we just change the rules I guess."
On May 9, 2008, Phil Muise, then the director of Immigration Services, emailed Heidi Smith, the director of permanent residency policy and programs with Citizenship and Immigration Canada.
"With the regulation changes primarily affecting only the province of Prince Edward Island it is somewhat strange you or your staff have not opened up communication with the province," he wrote. "That leaves very little time with which to hold consultations with the only province that is fundamentally affected by these changes."
Three days later, Neil Stewart, then director of corporate services for Prince Edward Island Business Development, sent an email to Smith which made it clear P.E.I. intended to keep taking applications and wanted to do so until the new regulations took effect in September.
But the Island's tune changed just a few days later, and it officially stopped taking applications Friday, May 16, according to another email from the Island to Ottawa.
After five years the federal government seemed to have finally achieved what it wanted. And the victory couldn't have come soon enough as federal officials were becoming increasingly alarmed at the sudden flood of P.E.I. nominations.
In an email to P.E.I. officials, Heidi Smith warned of slowing processing times. "The numbers P.E.I. provided represent 3-10 years worth of normal inventory in some visa offices … It is imperative that applicants are made aware of the very strong likelihood of significant delays in the processing of these cases."
A handful of those nominated by P.E.I. in the last year of the program were still awaiting final decisions when this story was written.
Federal officials were also concerned about the sources of funds that immigrants were investing and the fact that P.E.I. was allowing brand new companies, which are more likely to fail, to receive investments. They were also concerned about whether P.E.I. was using proper due diligence in approving files and about how many out of this massive surge of immigrants would actually remain on the Island.
"As soon as you try processing a lot of numbers when there are complicated issues involving origin of funds for example, you are risking approving people who have been involved in criminal or shady activities if you don't have due diligence in determining that the funds were obtained legally in the first place," said Vineberg, who did not have any direct involvement on the P.E.I. file.
Heidi Smith, however, was deeply involved.
In the summary of a June conference call between federal and P.E.I. officials, Smith wrote that P.E.I.'s 40 per cent retention rate "was not acceptable and questioned the due diligence of this large volume of applications being processed over a very short period of time, expressing the view that this could severely impact on retention rates."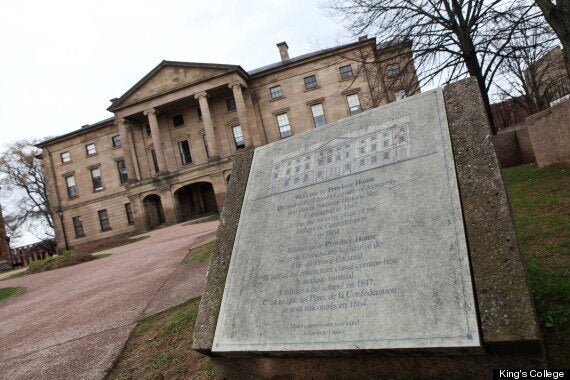 Federal officials were concerned about the sources of immigrant funds, whether or not the province was exercising due diligence in approving files, and future retention rates on the Island.
In the final months of its program, P.E.I. took a number of steps to increase both the number of immigrants, and the number of businesses, that could be processed. Rules on which businesses could participate were repeatedly relaxed, restrictions on how many investment "units" could go to related companies were dropped, program officers were paid bonuses for processing extra files, and in what became the most controversial move of all, P.E.I. flew program officers to Hong Kong and Dubai so immigrants could be interviewed closer to home, to avoid the trouble of flying them to Canada for interviews.
Any pretense of carefully matching businesses to immigrants was abandoned in the rush to get as many through the door as possible before time ran out.
Retail establishments were added to the list of eligible businesses. At first, only a maximum of 10 of these stores were allowed into the program, but later this was changed to 20 per cent of all annual applications. Then tourist accommodations, restaurants and bed-and-breakfasts were put on the list.
"There were more immigrant partners than eligible Island businesses," Richard Brown told the public accounts committee. Just before the program closed, service industries were added "to address the potential shortfall," Brown said.
In the last 11 days of business eligibility, 60 applications a day were received from businesses, with another 66 received during a two-day period on August 5 and 6, 2008, when applications were temporarily reopened.
ALLEGATIONS
During last fall's provincial election campaign, three women stepped forward with allegations of what had occurred during those months. At the most extreme, there was a suggestion bribes had been offered overseas, but much of the concern was over the government's sloppy process and low standards.
The allegations were dismissed by premier Ghiz as politically motivated, and he went on to win re-election. But the women have not backed down from their claims.
Svetlana Tenetko and Cora Plourd both worked at Island Investment Development Inc. They reviewed hundreds of immigrant investor applications in those final months. Plourd had worked for the corporation since 2006 and became concerned about the way the program was managed as early as the fall of 2007. She said program officers were no longer allowed to know which businesses were receiving investments from newcomers because it was "too politically sensitive."
"We didn't know where units were going," Plourd said, "whether they were being matched up to businesses, or what businesses."
By January 2008, the office received word the program would be shut down. With rules relaxed, Plourd said applications flooded in. Each of the thousands of immigrant applications could contain as many as 600 pages and also required an in-person interview on the Island.
Throughout those busy months, the standards for documentation and fact-checking began to drop, the women said.
"Sometimes you weren't told that things were changing," Plourd said. "You would be talking to another program officer in the coffee room or at lunch and they'd say 'No, no you can do that now.'"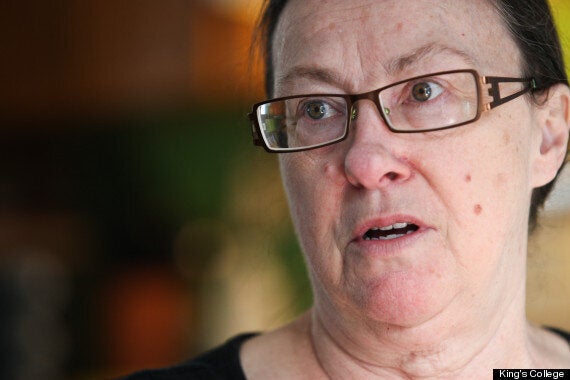 "We didn't know where units were going." — Cora Plourd (Photo: University of King's College)
Few, if any, of the changes in procedures were formally documented, they said.
The P.E.I. auditor general would later find that, indeed, changes were made to program policies related to business eligibility, without proper approvals.
Plourd worked at a slower pace than the rest of the group. She said "more than 90 per cent" of the files she reviewed contained spotty work histories, incomplete financial statements, non-existent education certificates and a host of other issues.
By April 2008, IIDI began discussing going overseas to conduct applicant interviews, but Plourd was let go at the end of her contract in May.
Tenetko, who has a PhD, had herself immigrated to Prince Edward Island in 2001 under federal rules. Before Canada, she had worked in Ukraine's immigration department after the collapse of the Soviet Union.
Tenetko echoed many of Plourd's concerns and said she confronted IIDI managers, deputy ministers and politicians about the ramifications of the push.
"At first we interviewed, and they gave us ten questions to ask, and nothing else. Ready-made questions … the applicant doesn't speak English. In reality, I'm interviewing a Chinese interpreter or Mandarin interpreter. She knows, she memorizes all the answers and then she gives me all the answers. I did not even ask the questions, she's giving me the answers already. It was unbelievable. It is not an interview. It's a joke."
When the department decided to do immigrant interviews overseas, Tenetko spent three weeks, spread out over July and August, in Hong Kong. An ambitious list of interviews was scheduled, leaving program officers with close to ten interviews a day. "It was [a] nightmare," she said.
She said new applications were added to the interview list —people whose files had not yet been received or reviewed. Tenetko said these applicants were joined in the interviews by the agents who recruited them — something she disagreed with.
Tenetko's most explosive allegation is that she saw immigrant applicants give senior personnel "white envelopes" and "cash."
Plourd and Tenetko made statements to federal officials. The allegations have never been proven and the RCMP still hasn't decided whether to launch an investigation, saying it investigated allegations against the program previously and found no wrongdoing, and it doesn't want to re-investigate material it has already gone over.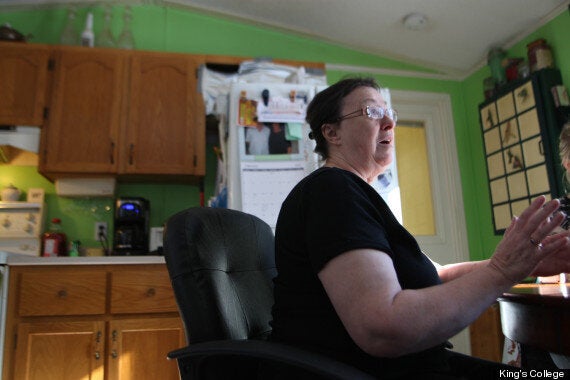 Plourd filed a complaint to P.E.I.'s privacy commissioner over leaked emails.
Jamie Aiken, the Island's director of immigration, said he had no comment on the bribery allegations because they are the subject of a possible investigation. However, he denied that immigration agents had ever been in the room for the overseas interviews, or that interviews were done for files not first reviewed in Canada.
He said he was "unaware" that translators were repeating back prepared answers during interviews.
As far as the great rush of files of 2008 goes, Aiken said the government found ways to be more efficient and streamlined in its processing of files and that all recommendations by the P.E.I. auditor general on better processing of business applications were later implemented.
During last fall's election, the Liberal Party released several documents containing private information about Plourd and Tenetko. These included an email Tenetko sent to then-P.E.I. Innovation Minister Allan Campbell in which she said she would go to Immigration Minister Jason Kenney and the Globe and Mail if she did not get another job with the government, after her contract was not renewed.
Tenetko disputes the email, saying it was really a combination of two separate emails she sent to Campbell. She acknowledges a contract extension he promised her in 2009 never materialized, but said that's beside the point: someone, from within government, leaked an email about a private matter. The Canadian Civil Liberties Association denounced the leak of the email, saying it could have a chilling effect on whistleblowers.
The P.E.I. privacy commissioner, Maria MacDonald, began an investigation in September 2011 after Plourd and Tenetko both lodged complaints. By late March of this year, Plourd had still not heard anything about her complaint.
It is now four years since the frenetic events of 2008, and P.E.I. has developed new provincial nominee streams that comply with federal requirements. There are still investment streams, but they require either the outright purchase of a business for a minimum $150,000, one-third ownership for at least the same amount, or an equity investment of $1 million. There has only been a trickle of applicants.
In the end, it may have been the shifting political winds that finally did in the immigrant partner program. Vineberg, the former director general of Citizenship and Immigration Canada's Prairies and Northern Territories Region, said the Liberal federal government didn't like to make waves, but that changed with the coming of the Conservatives in 2006.
That, combined with the defeat of the Progressive Conservatives in P.E.I. by Ghiz's Liberals, may have sealed the program's fate, he said. "With a Liberal government there I think they were willing to finally deal with the problems in the P.E.I (nominee) program one way or another," he said.
"The quiet bureaucratic protests that had been going on for quite some time had run their course and this government was going to make things happen."
Cashing In was reported and produced by students:
Faculty advisor: Fred Vallance-Jones