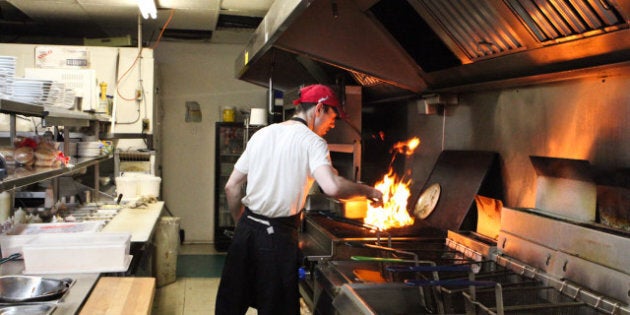 CHARLOTTETOWN — As a chartered accountant, Ellie Yue did math all day at the firm she ran in Shanghai. But when her son asked for help with his Grade 6 math homework, she couldn't do it. The next day she spoke to her son's teacher.
"I'm an accountant, and even I can't do this homework," she told him.
The teacher replied gently that it wasn't surprising. After all, he said, Yue was an accountant, not a mathematician.
"It takes a mathematician to understand my son's Grade 6 math homework?" she thought, "That's it. I'm leaving this country." So she applied for Prince Edward Island's provincial nominee program.
Yue is one of more than 3,000 immigrants who were admitted to the program from 2006 to 2011. She first breathed P.E.I.'s fresh air in 2008 when she came for an interview for the program. She did not know the details of the program or how the investment worked. All she knew was that she had to sign some papers and pay $150,000.
Yue was told that if she met provincial and federal requirements, she would be granted permanent residency in Canada. If she stayed on the Island for a full year and passed English tests, she could get $45,000 of her money back.
Seeing the Island with her own eyes confirmed what she had read on the Internet about P.E.I.'s clean air and friendly people. She decided this would be her new home, at least for a little while.
An intermediary firm on P.E.I. gave her a pile of documents to sign in English — she didn't understand them very well. She didn't even know the name of the business she was investing in. She doesn't have copies of any documents she signed. The only record of the visit is the intermediary's business card.
Alan Preston owns a small flower shop in downtown Charlottetown called Hearts and Flowers.
He was looking to grow his business, but didn't have the funds. Then Preston heard about P.E.I.'s provincial nominee program, which would allow him to tap into capital put up by immigrants keen to move to Canada.
Preston said the application process was a breeze. He dealt with Canadian International Capital Incorporated, one of the provincially approved intermediaries in the immigrant partner program. They told him he was eligible to receive one investment unit of $30,000.
"They took a look at my financial statements and we did together a letter of intent of what the money was going to be used for."
Preston said he didn't know who his immigrant investor was. He was told she wouldn't actually play an active role in his company. He got a notice saying she had been accepted for immigration, but he never knew if she ever arrived in P.E.I. He never expected to hear from her and wasn't interested in having another investor become personally involved with the shop.
"It was just a supply of capital. They're just on the board of directors to be an investor, to protect them," he said. "Once they were accepted for immigration to Canada, their need to be associated with any company was gone."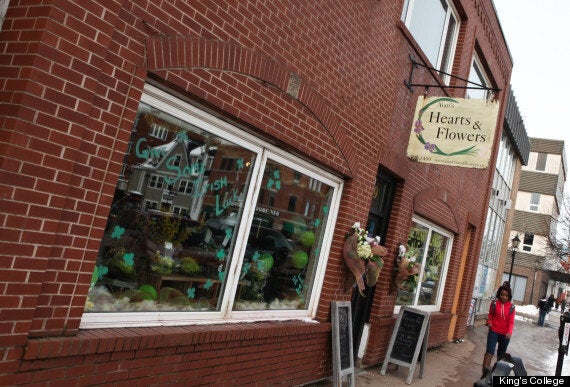 "It was just a supply of capital." — Alan Preston, owner of this flower shop in downtown Charlottetown.
Ellie Yue, a single mom, landed in P.E.I. with her son in 2010. Within months, the boy's asthma cleared up. He loved his new school and bragged to his former classmates back home in Shanghai that he no longer faced hours of homework.
They bought an airy house in the Charlottetown suburb of Cornwall, with hardwood floors, a big yard and a well-groomed front lawn. Yue enrolled in an English program at Holland College. They only planned on staying in P.E.I. for one year.
Four years later, Yue said her son is thriving as a Grade 9 student. But the lingering question is always employment. While her son's English has improved rapidly, she has had more trouble.
In class Yue is surrounded by other Chinese students and seldom gets a chance to talk to Islanders. She has reached level three on the standardized English test. To become an accountant in P.E.I., she needs a level eight.
Like Yue, many immigrants to P.E.I. came from high-power jobs in China. They are accountants, engineers and businessmen.
But in P.E.I., things are much different. Yue said the few jobs available to non-English speakers, such as housekeeping, cleaning and dishwashing, are a waste of immigrants' time and education. She would like to stay in P.E.I., but without a job, she will eventually be forced to leave.
When King's students visited Yue at Holland College in Charlottetown several weeks ago, she still hadn't heard of Hearts and Flowers or Alan Preston.
Nor did she know that someone with her name had been listed on the board of directors for years. It can't be said for certain that Ellie Yue is the same person as the immigrant director of Hearts and Flowers, because nobody told her which company she was investing in. However, her name, time of immigration, and intermediary all match up.
Yue laughed nervously to her classmates when we wrote down the name of the company on a sheet of notepaper.
"Hearts and Flowers?," she said. "They grow flowers?"
"No," we replied. "They sell flowers. They're a flower shop."
"A flower shop?" she said, laughing. "I like flower shops. I'll have to go find them."
King's students visited Preston at Hearts and Flowers, which fronts trendy University Ave. It was like walking into a garden. The big front room was packed with colourful, fragrant blooms.
Preston said getting money through the immigration program has helped his business. "It worked very well for us at a time when we wanted to do certain things on a limited scale."
"We used it to improve some software in our accounting programs. We used it to do some minor fixing and painting, things like that. We also used it to increase our profile through web advertising and (a) website, so that we stepped forward into an age where we needed to. We needed more web profile."
For Preston, the program was great. But he understands how it may not completely benefit the immigrant investors, especially in a province as small as P.E.I.
"There's going to be limited opportunity for people to become, especially from Asia, involved, unless they buy a majority share," he said.
"The language barrier is huge. I really can't blame them for trekking off to Toronto or Vancouver. There's just not a lot of their culture here."
As with many of the Chinese immigrants King's students spoke to in P.E.I., Yue is only staying for her son. She wants him to go to school where he will learn English in an English-speaking country.
But there's not much on the Island for her.
Yue said if she can't find work she'll have to move to a large urban centre. At least there she can work as a Chinese-speaking accountant, she said.
We sat with Yue in her home around the dining room table. It's one of the only pieces of furniture in her large living room. She smiled as she carefully poured tea for her guests. But when she spoke about her life, her voice betrayed her frustration.
"I don't want much," she said.
"I just want to be able to take care of myself and my family. A little shop would be fine. A restaurant would be fine. Running a flower shop would be lovely."
When Jamie Davis decided to participate in P.E.I.'s provincial nominee program in June, 2008, the terms seemed hard to believe, he said.
Davis is the general manager of Gentleman Jim's restaurant, a staple of Summerside, P.E.I., serving diners for more than 25 years. "We wanted the money to spice up the restaurant a little bit, give it a new look."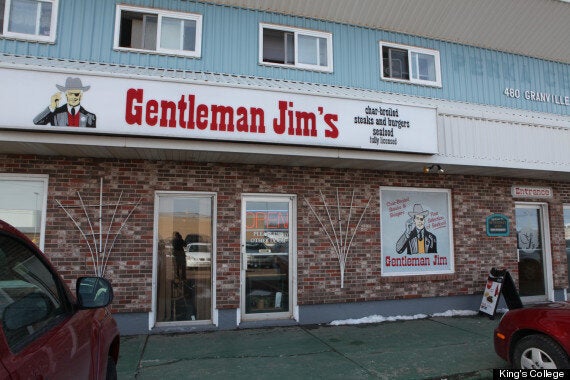 Jamie Davis, general manager of Gentleman Jim's restaurant in Summerside, P.E.I., signed up to participate in the provincial nominee program in 2008.
Applying for money through the immigrant partner program seemed an excellent option for Davis and his business. No banks, no loans, no interest and no expectation to pay the money back.
"It was no obligation on my part," he said. "I was always taught if it sounds too good (to be true), it probably is. But we got our funding and everything worked."
Davis is one of many Island business owners to receive money from the provincial nominee program. But unlike some others, he still sees the person behind the cheque.
That person is Ying Han, a Chinese mechanical engineer. Out of more than a dozen immigrants interviewed by King's students, he was the only investor who knew which company his money had gone to. He said the difference is probably because of language. "While they were doing the (investment) procedure, they just received many, many paperworks, you see, in English — all in English," he said. "They cannot find anybody good who can translate it for them. That's why they do not have the names."
The red brick building that houses Gentleman Jim's stretches over 11 parking spaces. The sign above the door shows a well-dressed man with a monocle.
Jamie Davis greeted the King's students at the door. He wore a vibrant blue shirt the same colour as his eyes. His sleeves were rolled up and his collar button undone. He didn't waste time, zipping through the restaurant like a roadrunner with his guests in tow.
Davis is proud of what he's done with his immigrant investment.
"Look what we did with it," he said proudly as he showed where every dollar of the approximately $50,000 was spent.
Davis used the money to kick-start major renovations. He put in new booths and tables. As business increased, he was able to install a new bar and new kitchen equipment. In total, Davis invested about $200,000, including $150,000 of his own money.
Davis said business has increased by 50 per cent since the renovations and he's increased his staff from 13 to 24. "By doing what we did with the investors' money we were able to hire more people. So that gives people jobs," he said. "The locals love it. They can make a living and everyone's happy. That's what it's all about right?"
But making his immigrant investors happy was a priority for Davis too.
Like other businesses that received immigrant money in P.E.I., Gentleman Jim's was required to put its immigrant investors on the board of directors or give them a senior management position. Many chose the board option, but it was usually a partnership on paper only.
Davis was willing to do more for Ying Han. "I would have given him a job," said Davis. "But I don't think that's what he wanted. But, he's seen what we've done. He seems quite happy."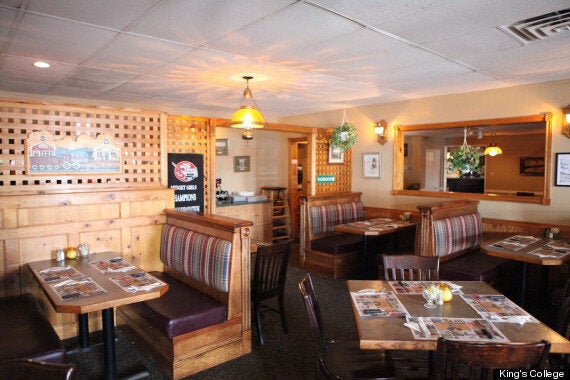 Davis used the money to kick-start major renovations, including new booths and tables.
Ying does come in to eat now and then and hopes to start his own engineering business. For now, his daughters are in a Christian school and he enjoys life in P.E.I., where he said the ocean and fresh seafood remind him of his native Shanghai. He feels he should stay on the Island for at least a few more years in order to learn more about Canada.
Even though he's pleased with the outcome, Davis has some qualms about the immigrant partner program. For instance, he said that it wasn't advertised well to business owners. He heard about it from his food distribution representative.
"He told me this one restaurant just got their money in. And I said, 'Money for what?' And he said, 'Well, they got the money from the (nominee program).' And I said 'Tell me all about it,' right?"
Davis was also confused about how the amount of money each business received was determined. He doesn't think the distribution of money was fair.
"You hear so many stories," he said. "Somebody's got five (units), somebody's got ten. Everybody should get the same you know? Why should the fellow across the street get six and I get two?"
Davis paused and looked around the restaurant, fantasizing.
"If they had given me the full (theoretical) $400,000, I don't know what I could have done!"
Nevertheless, Davis said he'd sign up again if the now-defunct program was reinstated. He credits the program with some of Gentleman Jim's success. But he thinks it's up to business owners to spend the money properly and responsibly. He said there were no restrictions on his spent the cash.
"You have to have a vision. If you go on vacation or something, that's not what it's for," he said. "Somebody's had to work a long time to make that money. They should be able to see where their money went."
Cashing In was reported and produced by students:
Faculty advisor: Fred Vallance-Jones