If you didn't already know, Trinidad's cuisine is pure, mouth-watering magic.
And for Toronto-based celebrity chef Roger Mooking, it only takes one pot to make the ultimate Trini dish: pelau, a flavour miracle of chicken, rice, caramelized sugar, pigeon peas and pumpkin.
In this episode of Huffington Post Canada's "Say It. Make It. Eat It." series, the Food Network star guides the uninitiated in pronouncing and preparing his favourite food. For the record: pelau is pronounced with a quick and short "peh," followed by an emphasized "lau," rhyming with "ow."
If you want to find out what it takes to make this meaty one-pot wonder, kick back with some rum punch and watch Mooking work his magic over a hot stove:
Pelau was an after-school snack for the chef as a kid, courtesy a clever grandmother who knew her home cooking would keep him out of trouble.
With variations all around the world, pelau combines meat, vegetables, and flavour-soaked rice in a workhorse meal good for any time and anywhere.
"A lot of families make pelau in different ways. My family makes it the best though," Mooking reveals. "When you eat this dish, I dare you to only have one helping."
Check out some hilarious behind-the-scenes outtakes with Chef Mooking:
"Say It. Make It. Eat It." is an AOL Canada Originals series that celebrates the multitude of cuisines from around the world that are loved by Canadians from coast to coast. Renowned chefs from the country's top restaurants and online food celebs show you step-by-step how properly say, make and enjoy some of their favourite dishes — and they'll fill you in on why these dishes are close to their hearts. Get ready to cook and dine like a pro, Canada.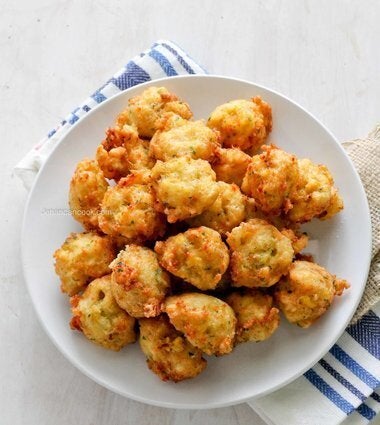 21 Authentic Caribbean Recipes
Popular in the Community