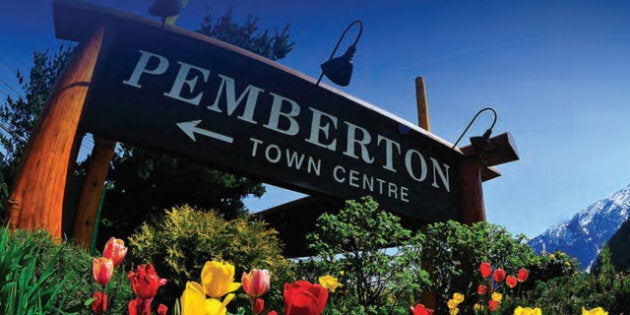 Pemberton, B.C., the little town about 35 kilometres north of Whistler that looks like the set of a Roy Rogers picture, has been proclaimed the best place to spend Thanksgiving in Canada.
Technically, the Canadian Tourism Commission called it the second-best place place in the country to spend turkey day -- "after your own home, of course" but we'll ignore that technicality.
"Pemberton's the place Whistlerites move to when they grow up. Get a marriage and family under you, and you start thinking less about adrenaline and more about, say, organic beets," said the commission in a blog post, adding that it's just "jaw-droppingly lovely."
New townhomes in Pemberton look like Old West saloons. There are hitching posts at the town's most popular restaurant, and horses vie with cars for space on the highway.
But more striking than anything are the miles upon miles of agricultural land that roll east towards Mount Currie and north up the Pemberton Meadows, gorgeous farming country that's flanked by mountains on either side.
"What's Thanksgiving is about, it's about food and family, and that's really what Pemberton's all about," says Pemberton Mayor Jordan Sturdy. "There's just so many things for families to do around here."
Sturdy runs North Arm Farm in addition to his political duties. It's one of the most popular attractions in town, on this weekend in particular. The farm will host wagon rides out to a pumpkin patch that rests in the shadow of Mount Currie, which towers over the Pemberton Valley. Sturdy expects around 500 to 1,000 people to visit per day.
Beyond the farm, Sturdy has a long list of things that people can do in Pemberton for Thanksgiving.
Story continues below the slideshow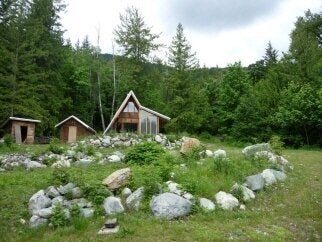 Pemberton, B.C. Real Estate
"The weather's obviously absolutely perfect for getting out to visit farms and the Pemberton Valley generally," he says. "The valley colours are turning, it's a perfect time to go for a bike ride, be it on the road or the trails, the boardwalk around One Mile Lake, and what's better than going on a fall horseback ride?"
But there's still plenty to see beyond the town's visual pleasures. Pemberton resident Lisa Richardson, who runs the promotional website ChoosePemberton.com, says it's a great place to spend Thanksgiving because the feeling of harvest is in the air.
"There's a real food culture, it's pretty close to the fields in which stuff grows," she says.
"If you go to a local restaurant, odds are, they have been patronizing a local farm, so you've got that much more direct connection. You can go and grab a really amazing local meal at the Mile One Cafe. The meats come from Pemberton Meadows Natural Beef and the buns are baked at Blackbird Bakery across the road."
To get to Pemberton, take the Sea to Sky Highway north on the same path you take to Whistler, then just keep going.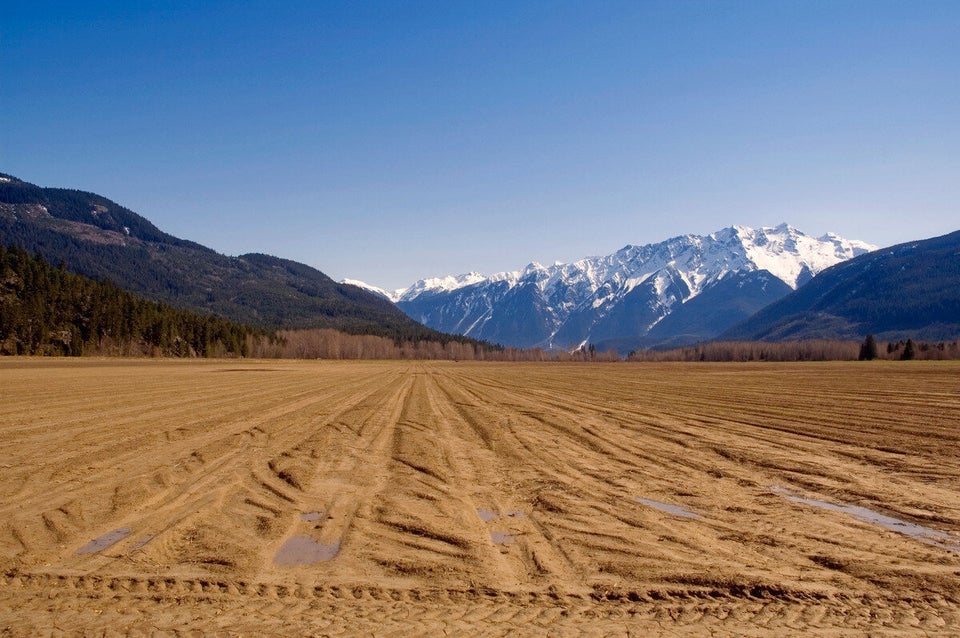 Pemberton: Best Place In Canada For Thanksgiving