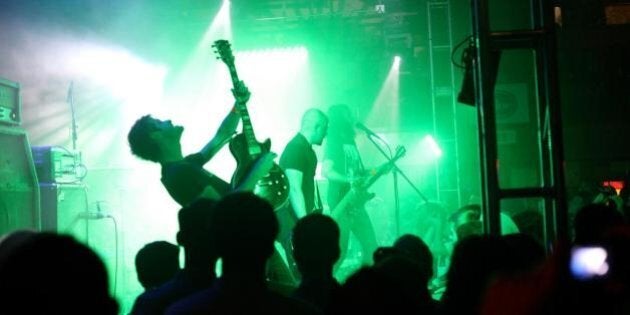 The terrorist group ISIS, which stands for Islamic State in Iraq and Syria, has been making horrific headlines for weeks now, most recently for beheading American journalist James Foley.
But some people have been confusing the terrorists with the metal band ISIS, which has actually been inactive since 2010. ABC News reports the band was forced to change their Facebook name to "Isis the band."
"Fans have emailed us that they're reluctant to wear our T-shirts now and we've also gotten some off-color comments," drummer Aaron Harris told the news outlet. "Just like our fans, we've been watching the news in disbelief. We haven't commented on it because we haven't been an active band since 2010, even though our music does live on. We maintain our Facebook page to keep people up-to-date on our current musical projects."
Facebook comments last week has one poster Aiden Starkey calling the band "terrorists." Others were quick to reply including Kyle Matthew Roberts. "Aiden Starkey you know this is a rock band correct?" Roberts wrote. "Which also happens to be completely unrelated to the terrorist group that also shares the name of an ancient Egyptian deity?"
"It is an unfortunate situation and of course a few less than enlightened people are not seeing the distinction between an inactive band of musicians and a band of terrorists involved in current world affairs," a representative from the band's label Ipecac Recordings told ABC News.
The band started in 1997 and released nine albums over its career. The group which started in Boston released its last studio album "Wavering Radiant" in 2009 before officially splitting up in 2010. Two members of the group -- bassist Jeff Caxide and guitarist Bryant Clifford Meyer -- are now performing in Palms, a project with Chino Moreno of Deftones.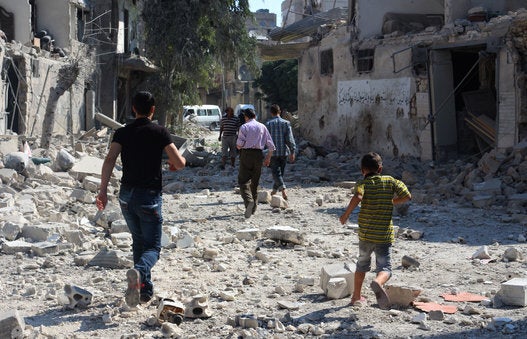 Syria War In August
Popular in the Community