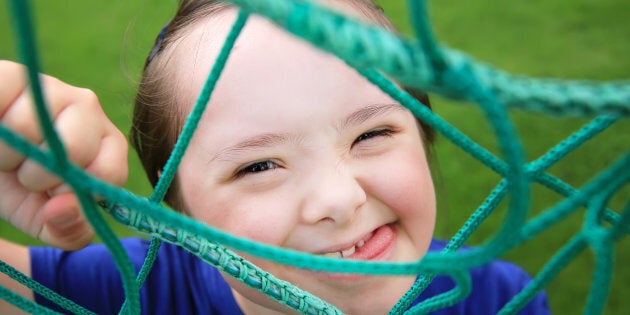 March 21 is World Down Syndrome Day, a day that gives communities and families around the world a chance to celebrate the contributions of people with Down syndrome (DS) — and to continue to work against the stigmas still faced by people with the syndrome.
Attitudes about Down syndrome — a genetic condition that in most people is the result of having three copies of chromosome 21 instead of two — have shifted considerably in recent decades. It used to be that people with Down syndrome were automatically institutionalized and many of them died in infancy or childhood, in part because the health issues that can result from the condition were left untreated.
But in the latter half of the 20th century advocacy on behalf of, and by, people with Down syndrome began, and over time people with DS have begun attending general public schools, working, marrying, and living independently. The life expectancy for people with DS has also increased significantly in recent decades.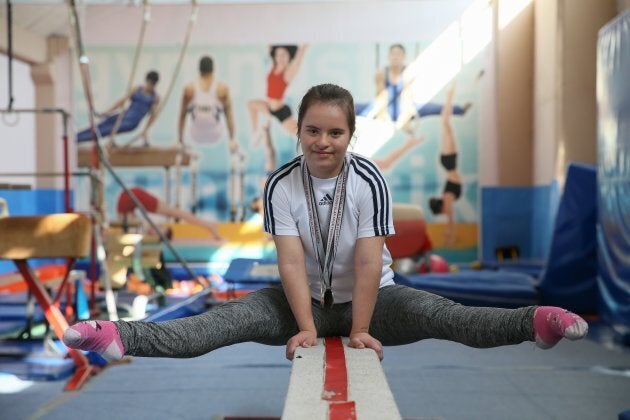 The Canadian Down Syndrome Society (CDSS) works to continue this greater respect and support for people with DS. CDSS provides resources about Down syndrome for self-advocates, families, educators, and medical professionals.
"We ... advocate on a national level for all people with Down syndrome about key issues in the community such as inclusion and value-neutral language," Kirk Crowther, CDSS's national executive director, told HuffPost Canada. "We are educating people about the abilities of people with Down syndrome."
1. People with Down syndrome can and do contribute to society
"When people stopped being institutionalized 30 years ago, that was the first big step in acknowledgment and knowledge of Down syndrome," Crowther said. "People started to be seen in their communities — fully participating and adding value."
There is a wide range of abilities seen in people with Down syndrome, who are all different, but many with the condition attend school, go to college or university, work, volunteer, and live independently.
2. People with Down syndrome can advocate for themselves
A big part of the work CDSS does involves giving the estimated 45,000 Canadians with DS the opportunity to speak for themselves and tell their own individual stories. "CDSS works to advocate through marketing and public awareness campaigns that show the abilities of people with Down syndrome," Crowther said.
Two of their campaigns, Anything But Sorry and Down Syndrome Answers, aim to educate the public about Down syndrome using the words and images of people with DS themselves. And the organization also facilitates Voices At The Table for Advocacy, a group of self-advocates from across Canada.
"We pride ourselves on having people with Down syndrome share their voices and advocating for themselves and others," Crowther said.
3. People with DS can live long and healthy lives
But these conditions are often treatable, especially when caught early with good screening. Life expectancy for a child born with Down syndrome is now 60 years old, and many people live into their 60s and 70s.
4. People with Down Syndrome can attend school and work
"Fully inclusive opportunities in education has also been a big change," Crowther said. "People with Down syndrome are going to their community schools and learning in inclusive environments."
"One of the big misconceptions is that people with Down syndrome are limited in their abilities," Crowther said. "As more and more people with Down syndrome are being fully included in their communities the perception has shifted from one of disability to ability."
5. Don't grieve over a baby with Down syndrome
"No baby should ever be welcomed with the word 'sorry,'" Crowther said. CDSS is launching their second installment of their #AnythingButSorry campaign today, featuring self-advocates. The campaign aims to educate people about the reality of Down syndrome through the words and stories of people with the condition. And CDSS has developed a package for new parents, to inform them about DS and welcome their new baby.
"We want to continue to change the dialogue around what it means to have Down syndrome and encourage people to welcome a baby born with Down syndrome as they would any other baby, by saying congratulations," Crowther said.