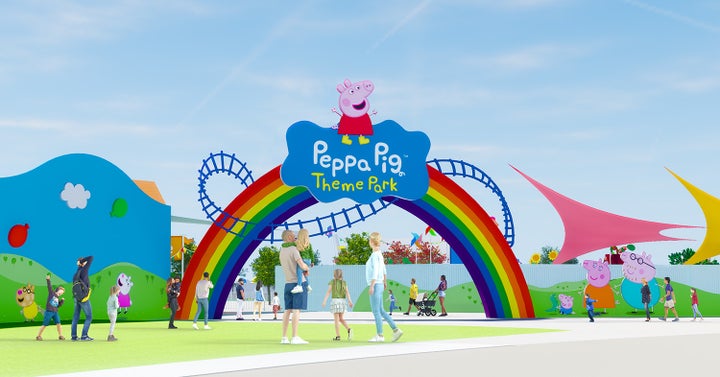 For Canadian kids marathoning countless episodes of "Peppa Pig" during the pandemic, Florida might be their dream destination once families are allowed to travel freely again.
Attractions and live shows will be among the big draws for kids, according to the theme park's website. And yes, there will be mud puddles! The park, which will be located at Legoland Florida Resort as a standalone attraction, will plop those dastardly puddles in "themed play areas." Photo ops and interactions with porky mascots are also on the cards, as the website also suggests Peppa and her family will be present.
There's also the indoor attraction Peppa Pig's World of Play, which operates in three U.S. states and China. At this time, venues like the one in Michigan are open at limited capacity.
If the kids in your life have caught wind of Peppa's latest property and are suffering FOMO, they can live vicariously through a virtual tour of the whimsical rides at Peppa Pig World.
Paultons Theme Park uploaded the tour, starring Peppa and George mascots, in the early months of the lockdown last year.