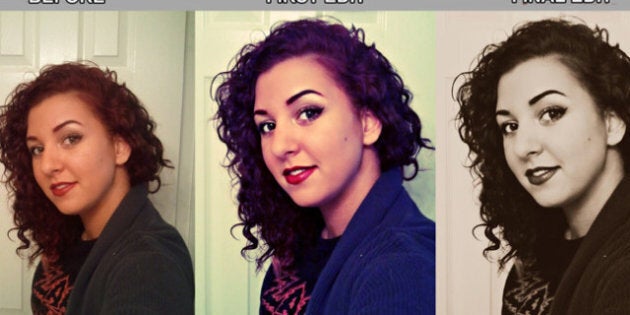 It's no longer a secret: We know that nearly every model in a print advertisement or magazine cover is airbrushed.
But did you know that many of your friends, your kids, and co-workers are touching up their own photos before posting them online?
According to a survey conducted by Glamour magazine last year, self-Photoshopping is becoming a regular practice for the Millennial Generation. Nearly 25 per cent of women aged 25 to 29 retouch their photos. That number jumps to 41 per cent for women aged 18 to 24.
The number isn't too surprising, as the image-editing process is easier and more accessible than ever. Some of the software and applications that are used to edit photos include Instagram, PicMonkey, BeFunky, SumoPaint, Picasa, and, last but not least, Adobe Photoshop. There is even an HD video retouching program that can fix blemishes, smooth skin tone, add makeup, and even adjust face and body shape.
"[Retouching] is the nature of the digital age, we edit because we can," said David Hlynsky, a University of Toronto professor in Photoshop and digital media. "Technology will process our image whether we like it or not."
While changing your online appearance may soon be the norm, it also raises a few pointed questions. Where is this desire to self-Photoshop coming from? Are the millennials so uncomfortable with their personal appearances they feel the need to change what they actually look like? And what does this mean for how our culture will view photos in the future?
Photo editing, of course, is not entirely new.
Photo manipulation and editing have been around since the beginning of photography, Hlynsky says. Before computers arrived, photographers could change the filters on a lens to soften an image, alter the colouring by hand with ink or paint, or even put negatives together to compose a completely new image.
Female Hollywood film stars in the 1930s were often photographed with a soft focus lens and soft lighting, which in turn would hide facial imperfections and even out the skin tone.
However, when Photoshop arrived 24 years ago, the photography community was up in arms, according to Hlynsky.
"[Photoshop] affected photographic truth," he said, although he is hesitant to place the blame solely on the photo editing software. "[But] is it any more dishonest than wearing makeup?"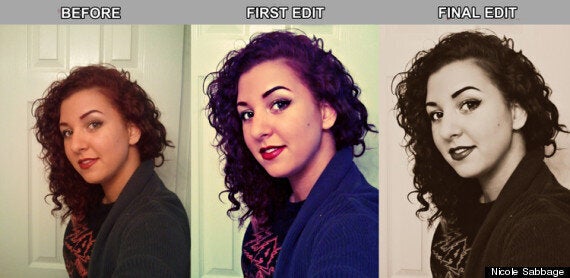 Nicole Sabbage, pictured above, in before, first and final edits of a Facebook profile picture
Seventeen-year-old Nicole Sabbage sees nothing wrong with editing her photos before putting them on her Facebook page.
"I feel it just enhances what I already have…" Sabbage said. "If you have a nasty pimple or your face is oily and you don't want all 700 of your friends to have to see you like that, a little help from something like Picmonkey is okay. People should be comfortable with others' just wanting to look their best. It's a neat little way to look as good as you can without having to spend the time to do it."
Danielle Smith, 23, started editing her photos when she was 16.
"People who know me can distinguish between an original and an edit. People who don't, well, you can clearly see the difference if you compare photos. It's obvious. I'm not ashamed by any means," Smith said.
Smith believes photo editing can help a picture appear to be more professional, and can express one's personality. Smith enjoys cosmetology, so she shows that in her photos by changing up her hair colour and makeup.
"For example," she said, "if I wanted to have pink hair, I'm not going to go out and get pink hair, but with these programs, I can bring that to life."
Ryerson University graphic communications student and hobby photographer Karley Wu, 21, enhances her photos with Adobe Lightroom, but rarely uses facial retouching tools.
"I mostly edit my photos to adjust colour, enhance brightness and contrast, highlight and shadow areas, and add sharpness. It adds better details to the overall photo," Wu said. "I think it is fair for me to be editing photos before posting them, since they are technically my photos and I guess it's my right with what I want to do with them.
"However I don't think it's ethical or fair to change a photograph drastically, especially when it comes to doing portraits of people, because they can become unrecognizable," she said.
It's not just women who are feeling the pressure. Although 20-year-old Ryan Bulmer has never edited any of his own photos, he wonders if he would want to.
"On one hand, as an overweight man I'm constantly thinking about my image and how people see me. I've always imagined slightly 'trimming' up my photos to look better. Yet I can never bring myself to actually do so," Bulmer said.
"But I equate Photoshop with lying, or more so, false advertising. Sure, looking thin is great, but I wouldn't feel right as an honest person lying about how I look. The same reason I wouldn't date a person with Botox, fake breasts, and other drastic surgeries, is the same reason I wouldn't date a person who touched up their pictures."
Similar to Bulmer, Smith and Wu, Sabbage feels that editing her body in her photos would be unethical. She draws the line with her photo editing by not changing her body shape to make herself appear skinnier, and she also doesn't enhance her breasts or bum, as she feels it completely misrepresents her appearance.
"When you Photoshop your body, it makes [you] seem needy or fake," she said.
Some millennials blame the media for their self-image insecurities. As reported by the Toronto Star, H&M was called out by an advertising watchdog for setting "unrealistic physical ideals" after the company launched an online campaign that used computer-generated men and women to model their clothing.
Despite the request to remove the virtual figures and replace them with human models, H&M defended their campaign, as the company uses real models in some of their ads. The virtual models' structure and size were based on one of the store mannequins.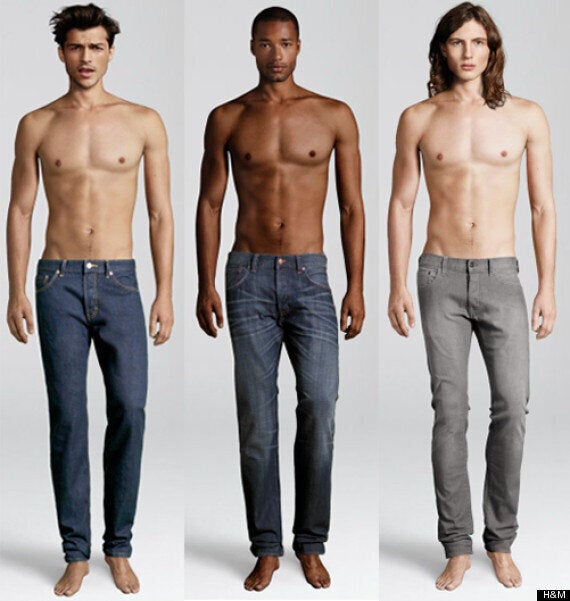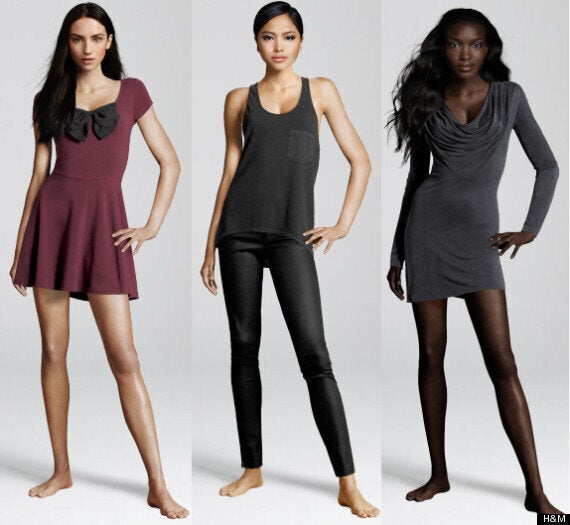 H&M's Dressing room features digitally composed bodies, but uses the real faces of models
"In the media, I think, Photoshop is kind of bad because whether you are aware of it or not, everyone kind of worships beautiful famous people. They are all Photoshopped so it makes regular people feel shitty," Sabbage said.
Smith also feels that growing up with retouched images has influenced the way she feels about herself.
"I battled anorexia. It had a lot to do with media, expectations, and standards of today's society," she said. "There is far too much emphasis on physical attributes. There are a lot more elements to beauty. It just depends on an individual's background or experience, which affects their opinion."
Yet there are some advertising companies and magazines out there that are responding to millennial body image concerns and are beginning to reshape their Photoshopping practices and body ideas.
Jacob Clothing Canada, a company that primarily uses millennial models, established a no-retouching policy more than two years ago, and the customer reaction has been very positive. Cristelle Basmaji, the marketing and communications director of Jacob Clothing Canada, says the policy was set forth to portray women in a healthy way, rather than degrade them – though some retouching rules still apply.
"We will edit the photo if there is a huge tattoo on the model's back, a huge pimple on her face, and so on.…" Basmaji said. "However, we never reduce or add volume on the body, or reshape the figure.
"Customers are really proud of what we are doing. They now hold us up to a new higher standard."
More from Asking Y, HuffPost Canada's special project on the Millennial Generation:
Joining Jacob Clothing Canada in the shift is Seventeen Magazine. Seventeen introduced the body peace treaty in 2012, after readers complained about their misleading model photos. The treaty states the magazine will never retouch face or body shape of models and only showcase healthy body images.
Bulmer believes the way to prevent millennials from Photoshopping themselves is to try to change the attitude and self-esteem of the demographic. He thinks educating millennials that photo editing is used for business purposes can help them be aware that images in ads and the media do not reflect real models, as those women themselves do not actually look that way in real life.
This may help people realize that when they use Photoshop, "Sure they look great, but they look no more real than Jessica Rabbit," he said.
"The best [media and advertisers] can do is set the standard," Basmaji said. "We have to walk the talk."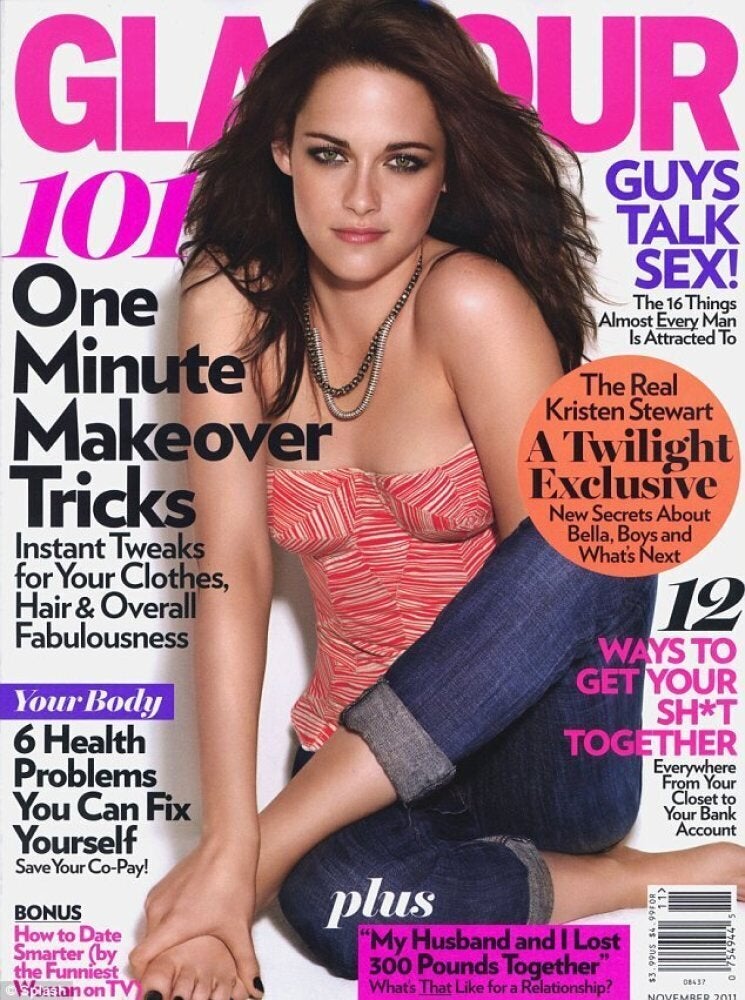 When Photoshop Goes Wrong...