It's not all that easy to say a visit to the hospital brings you joy, but for pet therapy dogs, that's exactly what their job is, every single day.
In the video above by SickKids Foundation, the fundraising part of The Hospital for Sick Children, one of their therapy dogs straps on a Go-Pro camera to show just what her day looks like. And to us, it looks like pure happiness.
The star of the video, Moxie, a two-year-old Portuguese water dog, has her own website, Twitter account and even a book series. But she doesn't seem to let that go to her head, enthusiastically welcoming each child (and some staff members) she encounters at the hospital, which she visits regularly.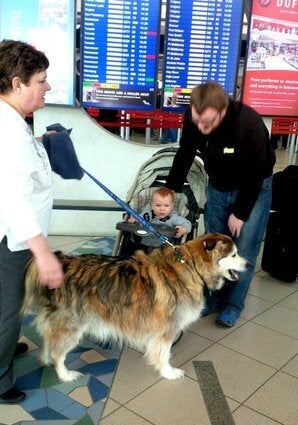 Therapy Dogs At Edmonton Airport