Animal rights campaigners PETA are causing controversy yet again.
The campaign's latest push on veganism called, "Boyfriend Went Vegan," part of their, "Boyfriend Went Vegan and Knocked the Bottom Out of Me"(BWVAKTBOOM) campaign, features a 30-second clip of a pantless woman wearing a neck brace and not much else, and painfully walking down the street.
The narrator, actor Kevin Nealon, intones, "BWVAKTBOOM is a painful condition that occurs when boyfriends go vegan and can suddenly bring it like a tantric porn star." The spot ends with "Jessica" smiling and throwing a bag of vegetables to her boyfriend.
Not everyone agrees with the humour in the ad, and instead are pointing out the problems with PETA's use of sexual abuse and domestic violence as a means of delivering their message. SlutWalk Toronto, the group that started the global movement against sexual assault, says PETA needs to learn that veganism may be sexy, but sexual violence isn't.
"We're disgusted by PETA's recent ad and campaign for pulling on the realities of sexual and domestic violence to get support," they wrote on their Facebook page.
Even experts in the field think they may have gone too far. "PETA is going for shock value here," Michael Learmonth, digital editor at Advertising Age, wrote in an email to Yahoo News. "But I don't think portraying women as beat up physically is a good idea, even in jest."
This BWVAKTBOOM ad went up on Youtube on February 6, and already brought in over one million views. Even commenters have mixed feelings.
"This is funny as hell. I don't see how people equate this with domestic violence. When you first start watching it you see her in a neck brace -- my first thought is a car accident. Later you realize they were going too fast and hard doggy-style. Where does domestic violence fit in?" says commenter OMKeller.
Other viewers are more in line with the opinions of SlutWalk Toronto. "The positive portrayal of women getting physically injured by their boyfriends. Yes, I get the "joke" of amazing sexual prowess by veganism, but nevertheless, you've ended up with a campaign where you try to get people to do a particular thing, and then show that thing by boyfriends causing girls to wear neck braces and eyepatches. It's very counter-productive," says Youtube user BlackMoonLilith.
What do you think? Is this ad making light of sexual abuse, or is it just plain funny? Let us know in the comments below.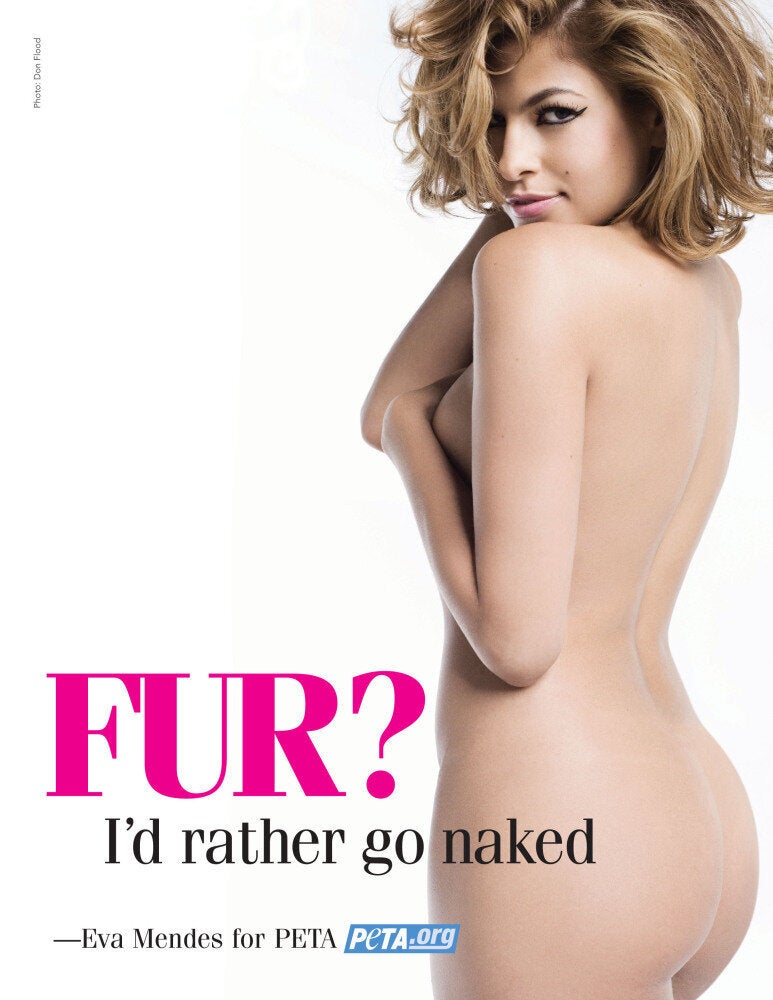 PETA Anti-Fur Ads