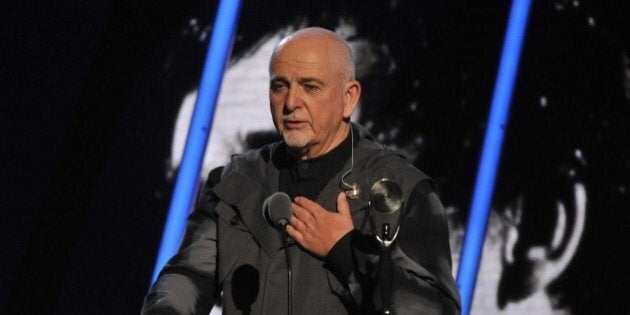 Peter Gabriel will be contributing songs to "2 Unite All," a benefit compilation album which will financially assist humanitarian organizations helping Palestinians in Gaza.
According to i24News Gabriel will join other musicians including System Of A Down singer Serj Tankian, Police drummer Stewart Copeland and Def Leppard's Rick Allen.
Gabriel's contribution is the opening track entitled "Across The River," an updated version of a song he originally recorded in 1982.
"Although I am sure both the Palestinian and Israeli people would benefit enormously from a just and fair two-state agreement based around the '67 borders, we have watched the Palestinians subjected to more and more suffering for far too long, especially in Gaza," Gabriel said in a statement on the album's official site. "Meanwhile their long held land is repeatedly stolen by force for illegal settlements. I am not and have never been anti-Israeli or anti-Semitic; I am anti-Israeli government policy, anti-injustice, anti-oppression and anti-occupation.
"There is clearly a growing movement around the world willing to speak out, including my own country's Parliament," Gabriel continued. "I am happy to be one of these voices now asking the Israeli government, 'Where is that two state solution you have so long said you wanted?' and more simply, saying, 'Enough.'"
Serj Tankian added that "helping to rebuild the lives of Palestinians in Gaza is a necessary and noble worldwide humanitarian prerogative that we must not shy away from. It's the least we can do for a people that have suffered under an occupation, embargo, and invasion."
The 26-track album was produced by Project Peace On Earth. All proceeds will go "towards urgent surgical & psychological care for Palestinians in Gaza and Mid East peace awareness." An Oct. 31 tweet from Unite 2 All added 40 per cent of all proceeds would go to The Palestine Children's Relief Fund.
Gabriel begins a European leg of his Back To Front tour in Brussels on Wednesday, Nov. 12.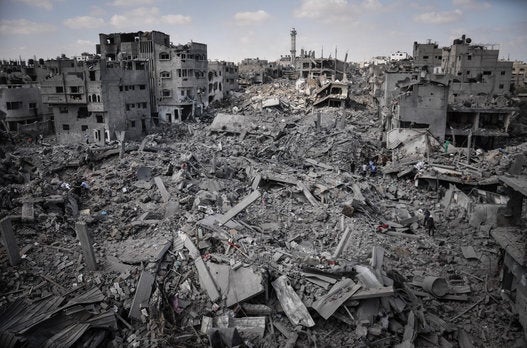 Gaza Aftermath