NDP MP Peter Julian has resigned as his party's House leader to explore a leadership run.
Julian announced the news Wednesday on the one-year anniversary of the election that saw Liberals form a majority and New Democrats fall back to third place in the House of Commons.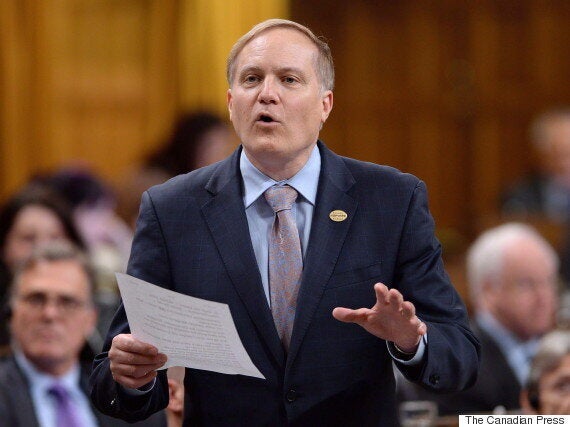 NDP MP Peter Julian speaks during question period in the House of Commons on May 28, 2015. (Photo: CP)
The veteran British Columbia MP told reporters in Ottawa that "a lot of Canadians are disappointed" with how things have gone.
"There was a commitment to real change and we haven't seen that real change," Julian said. "So, what I'll be doing over the next little while is talking with Canadians and getting my inspiration from them and New Democrats about the next steps to take."
B.C. MP Murray Rankin will take over for Julian in the role.
The 54-year-old Julian is fluently bilingual and has represented the riding of New Westminster-Burnaby since 2004.
He told reporters in June that the door was open to him making a bid to replace Thomas Mulcair as NDP leader, but suggested he was in no rush.
Big NDP names taking pass
Julian also attempted to dissuade the notion that the popularity of Prime Minister Justin Trudeau was scaring off potential leadership candidates. Big names like Nathan Cullen, Quebec's Alexandre Boulerice, and former MPs Megan Leslie and Paul Dewar have all said they won't run for the job.
"It's not scary to take on Mr. Trudeau," he said at the time. "I think what we've seen over the last few months since the election is that it's very much business as usual in Ottawa. Not a lot has changed."
The veteran MP also said he wasn't concerned about polls suggesting traditional NDP support was bleeding to the Liberal government.
"The Trudeau government is still in its honeymoon period," he said.
Decision comes at a price
Julian's decision comes at a price. Unlike other members of the NDP shadow cabinet who may abandon critic roles to pursue the leadership, the party's House leader earns $16,800 more, annually, on top of the base MP salary of $170,400.
Julian also served as the NDP's House leader between 2013 and 2015, when the party formed the official Opposition.
Another Ontario MPP — Jagmeet Singh — is increasingly being mentioned as a possible contender, as are current MPs: Manitoba's Niki Ashton, Ontario's Charlie Angus, and Quebec's Ruth Ellen Brosseau and Guy Caron.
New Democrats chose their next leader next October.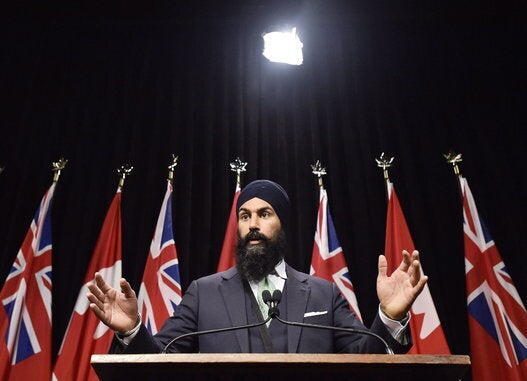 NDP Leadership Race 2017: Candidates
Popular in the Community